Starting February 3rd, 2024, it will be prohibited in Canada to manufacture and import lead wheel balancing weights for road vehicles.
The news is not really news at all. Back in 2014, the federal government launched public consultations to discuss with the industry the possible withdrawal of lead weights in wheel balancing.
The reasoning behind this withdrawal is based on studies which show that 114 tonnes of lead are released from wheels into the Canadian environment every year.
The degradation of lead masses is highly toxic, as the metal accumulates in the environment and can cause a number of irreparable health problems in humans.
"It's not a surprise, and there's no need to panic," says Dominique Labelle, President of Les Équipements Qué-Mont, which distributes equipment and materials for tire centres. "We've been hearing about it for at least ten years and the regulations were due to apply in 2020, but were postponed because of the pandemic."
In anticipation of the application of the regulations issued by the Department of the Environment and Climate Change Canada, the distributor will be consulting its representatives and customers to establish the most suitable replacement product.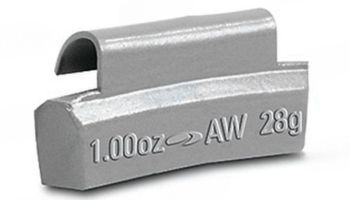 Inventories to sell off
In the meantime, like the other distributors, it will be able to sell off its lead weighing inventories, a process that should continue until the beginning of 2024.
We need to think about this right away," says Mr. Labelle. "Several solutions exist and there will be no disruption to supply. What we need to avoid for our customers is replacing one product category with two or three different solutions. We will be analysing whether steel, zinc or plastic-coated steel balancing weights are practical and economical solutions for our tire centres."
David Cantin, Chairman of Cantin Distribution, which also specialises in equipment for tire centres, is equally calm.
A transition already underway
"We have already established relationships with suppliers of alternative products," he explains. "As early as 2012, steel weights found a place in our market. Since the regulations are already in force in Europe and in some American states, we are already seeing alternative solutions being fitted to new vehicles."
Mr. Cantin believes that it was high time to withdraw this metal, which is toxic for the environment and potentially for the health of technicians, from the market.
"The challenge will not be supply or price, but changing habits," he says. "Lead balancing weights used to have advantages, notably their malleability, which made them easier to install. Technicians will have to adapt to this."