As the trucking industry continues to evolve and advance, commercial tire manufacturers are keeping up with the pace of change.
Electric vehicles and self-driving cars used to be thought of as science fiction. Same goes for electric commercial vehicles and self-driving long-haul trucks. Today, however, some of these vehicles are already here, while others are in the pipeline for the very near future.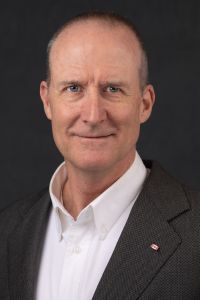 Tire manufactures have to keep up with the evolution of the trucking industry, as well as plan for the future, in order to be ready to supply electric trucks with the tires they'll need in the coming years. "We're trying to anticipate all these changes," says Al Eagleson, Segment Manager, Commercial Tires, Sailun Tire Americas. "You have to in our business, and you have to know what's coming five or 10 years from now."
According to John Hagg, VP of Sales and Operations for Huayi Tire Canada the tire industry is already working on developing tires for tomorrow's electric and self-driving trucks. "I believe that the last-mile type of trucks will be the start of it in terms of EVs," he says. "There's a lot of noise and a lot of activity in our industry as we look at what's going to happen in the next eight to 10 years and beyond."
Jenny Rodriguez, Market Planning Manager, Commercial for Yokohama Tire Canada agrees, adding that even today, "we're seeing an increase in the demand for SmartWay-certified tires."
Thanks to the Green Freight Program, which is administered by Natural Resources Canada, she explains, truck fleet operators can invest in SmartWay tires and get 50% of the purchase price covered by the program. Rodriguez says Yokohama already has a dozen SmartWay-certified commercial tires available for the North American market, with more on the way.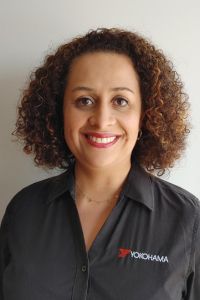 The Green Freight Program, which debuted in late 2022, helps fleets reduce their fuel consumption and greenhouse gas emissions. Financial incentives are provided to encourage companies to undergo third-party fleet assessments, implement truck/trailer retrofits, and purchase new alternative fuel vehicles. SmartWay tires, Rodriguez adds, are covered in the program.
"Commercial EV trucks are on the rise primarily in segments where vehicles return to a home base at the end of each day," says Sailun's Eagleson. "Tesla is producing prototypes and testing them in certain places in North America. In addition, a lot of the transit applications, primarily in Canada right now, and some in the U.S., are starting to transition to electric vehicles. So we're really focusing on developing tires with low rolling resistance, which will help to extend the range for electric vehicles, as well as improve fuel economy for standard internal combustion engine vehicles."
Eagleson adds that Sailun's Advanced Compound Technology (ACT) allows them to improve the attributes of rolling resistance, wet traction, and mileage without compromising any of those attributes.
Last-mile delivery & 3PMS
The Internet and the pandemic have changed the way consumers shop, which in turn has led to an increased demand for delivery vehicles, as well as the tires they ride on. "I think we've seen an explosive growth in demand for last-mile tires, in particular 225/70 19.5," Huayi Tire's Hagg adds.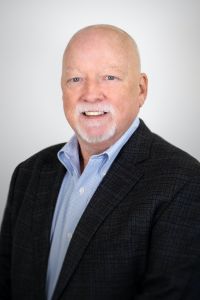 Another interesting trend, Hagg explains, is the growing demand for commercial tires with a 3PMS (3 Peak Mountain Snowflake) rating. "Here in Canada, there's a proliferation of those tires, especially in Quebec," he says. "This goes hand-in-hand with the growing demand for last-mile tires, because we need tires that can provide excellent traction in winter conditions."
Sales slump
Hagg says that the commercial tire market is facing a slowdown in 2023. "We came out of two very robust years of sales," he says, "and we're seeing a slowdown due to inventory levels."
In fact, the  U.S. Tire Manufacturers Association recently reported that compared with 2022, Original Equipment (OE) shipments of truck tires are projected to drop by 5.5% in 2023. "That's the first drop of any significance since 2020," says Derek Diette, Manager, National Sales, TBR at Sailun Tire Americas.
At the end of 2022, Hagg says that inventory levels rose at wholesale and at retail levels. "A lot of back orders were filled by manufacturers, and dealers and wholesalers are still sitting on a lot of those tires," adds Sailun's Eagleson. "In addition, we're seeing a downturn in the demand for trucking, which will obviously filter down to commercial truck tire sales and commercial truck tire service. It was a slower first quarter of 2023 vs. 2022, with signs of recovery throughout the balance of 2023."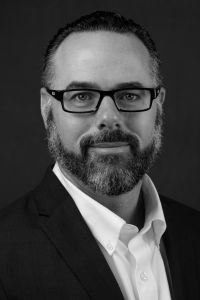 Diette sheds more light on the matter: "We're seeing our customer base realigning and renormalizing their businesses. I would say that during COVID-19, and most of 2022, they were carrying significant amounts of inventory versus what was normal in the past. In other words, they shifted from a 60 to 90-day inventory shelf, to probably close to almost six months. So that kind of renormalization of bringing inventories back down into more normal levels has reflected the order book."
The good news is that the supply chain issues that plagued the tire industry for years, seem to have cleared up. "Our freight costs have gone back down to pre-pandemic levels," Huayi Tire's Hagg adds. "That means our container pricing has gone down. However, now we're dealing with land transportation costs that are higher than they were in 2019."
In other words, although the cost to ship tires across the ocean from factories abroad has gone down, the cost to transport them by land once they get here has gone up.
This mixed bag of good news and bad news is presenting the industry with new challenges and new opportunities. Companies that can adjust to the changes, as well as keep up with the industry as we move towards electrification, are sure to thrive in tomorrow's electrified world.
In The Spotlight
1. Double Coin RSD3
This ultra-premium severe winter drive position tire features a dynamic tread design for ultimate traction, and is built to handle harsh winter conditions in all types of applications.
2. Sailun SDL70 EFT
This premium closed shoulder drive tire is 3PMS certified, and promises maximum mileage, stability and ride comfort. Its "slim bead" technology reduces rolling resistance and improves fuel economy.
3. Yokohama 114R
This new low-rolling-resistance commercial tire was designed for regional haul fleets and spread-axle operators. It promises longer wear, a longer tread life, enhanced durability, and improved mileage.