Tight market means getting creative.
With a shrinking labour pool, it's a challenge to find staff that are not only qualified but will fit the culture at your business.
In the tire industry, many are taking multi-pronged, creative approaches to fill their employee's needs. And for Gabriel Granatstein, CEO at Canada Tire, sometimes it's just a matter of word of mouth. "Our best success in recruiting comes from people that we know and our employees know," he claims. 
That's especially true for hourly employees. "Hopefully, the people who enjoy working for us and tell their friends who are looking for work," describes Granatstein. 
Then, he goes one step further and sweetens the pot with an incentive. If an employee finds someone who's a good fit, who's hired and stays with Canada Tire for a certain period of time, they'll get a bonus. "That really works well for people motivated to find hourly employees," says Granatstein.
Canada Tire does the same for salaried employees. It's often the case that these people will want to work with people that they know, and will refer family and friends. 
Volume vs quality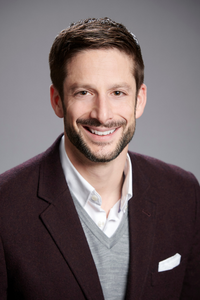 Granatstein notes that there's also standard advertising on LinkedIn and Indeed, but the results can be mixed. While there's a good volume of responses, the quality may be lacking. If a job is posted for Quebec, there may be a number of applications from Mississauga. "Clearly, they're not paying attention to what they're applying for."
Another source of qualified applicants has been Ukrainian refugees who have been granted work permits by the government. "We just hired two for our warehouse last week," notes Granatstein. Previously, Canada Tire has also hired Syrian refugees. "It feels good to help people who are new to Canada, to help them find a job that pays well and has good benefits."
Canada Tire hasn't had a need to participate in job fairs or other methods of recruitment, but they're not a big employer. Currently, there are 100 employees, and according to Granatstein, there isn't much turnover.
"We treat people the way we would want to be treated," he explains. There's a competitive salary and benefits for all employees, who receive the right amount of compensation based on what they're doing. Granatstein credits a compassionate, human approach to retaining his employees. In addition to their vacation, every employee has five personal paid days per year that can be used for anything they need, from medical appointments to taking care of their kids.
"When people need something or have an issue that comes up, we support them," reports Granatstein. "That's really what people are looking for in the benefits package. It's one thing to say, it's another to do it."
High school students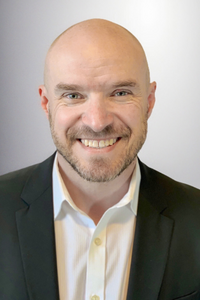 And over at Fountain Tire Ltd., which spans the country from British Columbia to Ontario and into the Yukon,  Shad Smereka is finding that the labour pool is inconsistent. Smereka, the Vice President of People and Customer Experience at Fountain Tire reports that in particular, there's a challenge finding skilled labour on the service side of the business. That includes automotive technicians and tire technicians in various roles, from passenger light trucks to off-the-road tires. 
However, even with markets struggling to find people, Smereka is beginning to see a bit of an upturn. "The resumes are starting to flow," he notes. 
There are a few strategies that he's put in place to recruit staff. One of these is advertising job postings on employment sites like Indeed.com. It's important to ensure jobs are tailored to the community, to the job, and even the culture of the store. He finds that providing specific terms can generate more leads. "We've even tried changing the language we post about the job in certain markets," Smereka describes.
A big part of retaining employees can start from building a team from the ground up, attracting people right out of high school, perhaps as part-time, and having them come after school. That means building a relationship with a local market, where a Fountain Tire partner can develop a relationship with high school counsellors, and shop teachers, to encourage high school students to come in as part-time workers. "Over time, they become some of our best workers," claims Smereka. "Long term, they can grow into other roles and eventually, even partners."
Military reservists
Fountain Tire has also done some recruiting outside the industry, bringing in people from other sectors and then doing on-the-job training. They've developed partnerships with groups like Georgian College and the Southern Alberta Institute of Technology (SAIT). 
Another market they've tapped is the Canadian military reservist program. Some of the reservists are looking for opportunities, and in some cases, are technicians who have come out of the military, are retired and looking for their next career. "It's a little tricky because you have to have certain programs in place, you want to explore all the policies that need to be in place to onboard a reservist," says Smereka.
At Tire Discounter Group, there are two areas where staff are needed – the warehouse and the office. In the office, there isn't much turnover. But the warehouse is a different story.
"We struggle to keep our staff," notes Janice Da Silva, Director of Human Resources at Tire Discounter Group. Consequently, a number of incentives are offered to attract suitable candidates. First, there's the marketing aspect – ads are posted on a number of various platforms, from Indeed.com to ZipRecruiter, as well as on social media. "Marketing really helps with traction, especially on sites like LinkedIn," she says. "When people come to you because of the post, it's so much easier."
Ontario Living Wage Network
Tire Discounter Group has locations in Orangeville, Barrie, Ottawa, Richmond Hill, Oakville and London. They've teamed up with the Ontario Living Wage Network program, which determines what people need to earn the actual cost of living in their community. "We want to know what to pay our employees so that they can have a decent living," explains Da Silva.
She stresses this is not to be confused with the legislated Ontario minimum wage that all employers must pay. "It's a very different platform that looks at community-specific expenses for a family with two working adults, two children or a single mom or dad," describes Da Silva. "They look at food costs, and entertainment and do all the math."
For example, the living wage as determined by Ontario Living Wage Network is $23.15/hour, versus the government's $15/hour. "We've raised our wages to those levels, which was really well accepted by our employees," notes Da Silva. "It's got some substantial data behind it to understand what a family needs to earn in order to have a fair living."