It comes down to the job, not the person. 
Although "flex hours" is a term that's been around for a while, it has different applications in various situations. 
At Tire Discounter Group, the approach to flex hours is different in the office than in the warehouse. "It's harder in the warehouse because the warehouse opens at 6:00 am," says Janice Da Silva, Director of Human Resources at Tire Discounter Group. "Certain things have to be done at certain times." So the warehouse sticks to its hours, but there are three shifts. People can switch shifts with others to suit their schedules.
But in the office, there's a hybrid remote working model where employees can work from home as well as in the office. Each department is different and depends on the type of position. Da Silva ensures that everyone in her department is in on Mondays for a weekly meeting. "You're still building relationships with your co-workers in the office," she notes.
Start and end times are flexible
When they do Teams video conference meetings, Da Silva likes to see everyone's faces. "Looking at someone's facial expressions can tell you a lot!" she explains. When the group is together, they'll do lunches, and order food, so that they get a chance to eat together and socialize. "Sometimes you see your co-worker more than your own family."
People can start at different times, and although the office hours are from 8:30 am to 5:00 pm, start and end times are flexible. "As long as you put in your time and your work is complete, no one's hounding you about what time you start or end," states Da Silva.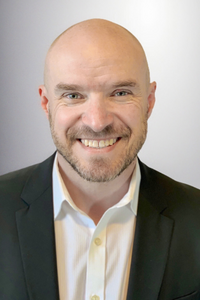 Although Fountain Tire Ltd. doesn't have an official corporate mandate for flex hours, it's happening organically. According to Shad Smereka, Vice President People and Customer Experience at Fountain Tire, some stores have been experimenting with flexible opportunities.
For example, a few stores have gone to a four-day work week, where employees work 10 hours a day and then have three days off. "It's been working well for some locations," reports Smereka.
Scheduling
His sons are currently in stores that are working flex hours, and he asked them why it made sense to them. They told him it's hard to run errands on a weekday when you're working five days a week. "If you put in two extra hours a day on the four days you work, you can have a whole extra day to take care of things in your life," explains Smereka. 
He admits it makes scheduling trickier since stores need to have good coverage to serve customers. Other Fountain Tire locations are bringing in high school or university students to work a 4:00 pm to 7:00 pm shift. "Typically, the stores are busiest at the start of the morning when customers are dropping off vehicles and at the end of the day, when customers are picking up," notes Smereka. There's also some opportunity in these part-time hours for retirees, who can work the front counter or drive shuttles. "You can find unique employment for people who want to be semi-retired."
Gabriel Granatstein isn't a fan of the term "work/life balance." Rather, he sees it as work/life integration. Granatstein, the CEO of Canada Tire, doesn't have a specific flex hours policy but rather specific goals and objectives for each department and each team and each person. "The general philosophy is, as long as you accomplish them, how you accomplish them is really up to you," he says.
Collaboration and cohesiveness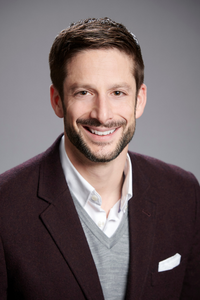 For warehouse employees, there are shipping and receiving hours, so they have to work within those bounds. But in other departments, like sales or finance or purchasing, people can build a schedule that makes sense for them. "Our purchasing team sometimes has a lot of meetings with China, which doesn't happen during normal business hours, so they build a schedule that makes sense," Granatstein explains.
It comes down to the job, not the person. For shipping and receiving, the manager and his team meet to figure out between them how they cover those hours. It can depend on the day and the week. "In a typical February, we have a lot of receiving of inbound stock, which comes in early morning, so we need to staff more people in the morning than in the afternoon," Granatstein provides as an example.
One of the challenges of hybrid and remote work is being careful to ensure there's a sense of collaboration and cohesiveness. "You have to stay engaged, and that takes work and intention and time," notes Granatstein. That takes leadership. He meets virtually with every single employee, either once a week, once every other week, or once a month, depending on what they do. It's his way of making sure that he's keeping in touch with people, and that people see him and can talk to him. "I expect my team to do the same with their team."