As consumer tastes change, and as the automotive industry adapts and evolves, tire manufacturers will have to keep up with the pace of change and offer products that will continue to cater to the needs of the new automotive landscape.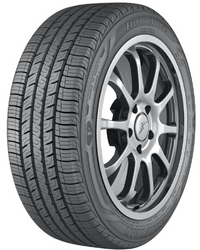 One of the trends to keep an eye on is the growth in popularity of the electric vehicles (EVs). "The EV market is changing the way we think about tires," says David Reese, VP Product Development, Goodyear Americas. "The batteries themselves make the vehicles heavier, so we're seeing a requirement for extra-load tires simply to carry the mass of the vehicle. The additional torque can have an influence on tread wear, and from an industry standpoint, we're aware of that, and we're designing accordingly so that there's a balance between tread wear, traction and rolling resistance."
Another issue for EVs is noise. Reese explains that electric vehicles are much quieter than their gas- and diesel-powered counterparts. "You can pick up more road noise and more tire cavity noise, so we're seeing an increase in the need for sound mitigation," he says.
Although the EV market is growing, it's still only a fraction of the much larger replacement tire market. So at this point, stocking EV tires in large quantities may not make sense for many tire retailers.
David Pulla, Manager, National Sales – PLT, Sailun Tire Americas offers tire retailers some well-balanced practical advice. "I wouldn't say don't stock up," he says, "but when you compare your EV tire sales numbers with the commodity sizes you're selling for conventional vehicles, it won't be the same inventory levels. So you need to be mindful of that. But more importantly, as a retailer, you need to be mindful of the demographics that you're selling to. You need to know your customers and what they will require from you."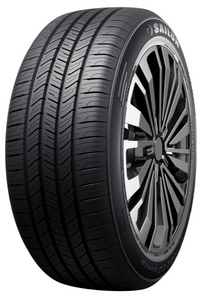 That said, Pulla notes that OE tires on electric vehicles seem to be wearing out faster than anticipated, which means that retailers might be selling tires to their EV customers more often. "Retailers are starting to monitor tread depths and tire wear, and we're seeing how fast these tires are wearing out," he adds.
The rapid wear could be the result of a number of factors. Not only are EVs heavier, and not only do they produce larger amounts of torque, but maintenance could be a major issue as well.
"I'm not saying that OE tires aren't built to deal with the extra mass and torque," Pulla adds, "but we need to continue to educate the consumer about proper tire maintenance. We tell them about proper tire pressure and about the importance of rotating their tires every 10,000 km, but with EVs, they might have to rotate their tires more often. Depending on the vehicle, maybe all four tires won't wear out as quickly, but the two drive tires may wear out faster than expected."
All-weather tires
Another interesting trend is the growth in the popularity of all-season tires with all-weather capabilities. In short, these are true year-round tires (including winter), because they come with the 3-Peak Mountain Snowflake logo.
Angela Crivoi, Market Planning Manager, Consumer Segment at Yokohama Tire Canada says that the uptick in the popularity of all-weather tires was bolstered by the pandemic.
"Nobody expected this trend," she says. "If you asked me four years ago, I never would have thought that all-weather tires would be so popular. But consider what's happening now in the market: People are staying home more, and they're not driving as much during the winter. So all-weather tires are cutting costs for the consumer, who doesn't need to pay for a set of tires for the winter, a set of tires for the summer, plus the cost of changing them over twice a year."
Crivoi says that if office workers and other employees continue to work from home, rather than at an office, then tire retailers will see a drop in the demand for replacement tires. "The product life cycle, I believe, is going to be much longer if everyone stays home," she adds.
Supply chain woes boost business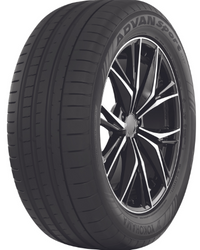 While the work-from-home trend may reduce the need for replacement tires, the supply chain challenges we've seen over the past few years, which in turn have hindered the production of new vehicles, may end up boosting business for tire retailers in 2023.
"Because there is such a shortage of new cars, and because interest rates are high when you want to finance a new vehicle purchase, people are maintaining their vehicles, replacing their tires, and that's definitely going to increase the demand for replacement tires," says Sailun's Pulla.
Inflationary pressures
Despite a number of aggressive interest rate hikes, inflation is still a major problem as we enter 2023, which means that consumers may not be willing to pay top dollar for new tires. This could be an issue for premium-priced products, as well as an opportunity for tire manufacturers who offer value-priced alternatives.
"Heading into potential recessionary times, that's where we provide a premium product at an affordable price," Pulla adds. "So consumers are going to look to maintain their vehicles, but they're going to look to stretch their dollars, and that's where a brand like ours makes sense."