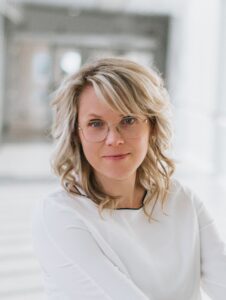 Analytics help improve messaging.
When it's time to switch over to winter tires, many consumers take the opportunity to upgrade their wheels.
According to Denise Gohl-Eacrett, Director, Brand and Customer experience at Fountain Tire, there's an uptick in wheel sales around the winter changeover season. "Typically, this is from the market segment looking to increase the convenience—and reduce the cost—of seasonal tire changeovers," she says.
On the other hand, aesthetic wheel sales trend upward in the spring. Fountain Tire stocks a wide range of vehicles as well as to accommodate trends for different regions across the country. "In Alberta, for example, there are over-indexes on trucks," notes Gohl-Eacrett.
A broad range of advertising tools are used to promote wheel products, such as the Fountain Tire website, online advertising (Search Engine Marketing), and local merchandising. The Fountain Tire website is a powerful opportunity for customers to check out inventory and directly book their wheel purchase online prior to visiting in-store for installation.
Two main features
Marketing messaging focuses on two main selling features – the convenience of seasonal tire changeovers and appearance. "Appearance is very personal to each customer," says Gohl-Eacrett.
A variety of analytics are used in the marketing process, with the website a driving indicator of future sales and trends. Recently, wheel and tire packages have been implemented on FountainTire.com, which allows customers to select their desired products and book appointments online. "Individual stores may also offer promotions on individual sets according to the needs of their local markets," explains Gohl-Eacrett.
Today's market demands a robust online presence, according to Saleh Taebi, founder and CEO, CanadaWheels. "About 30 to 40 percent of consumers are social media so you have to create "Reels" on Instagram, videos on TikTok," he explains. "It doesn't mean they're going to buy from social media channels, but your presence there can reinforce the brand."
That means having online as well as offline messaging, perhaps reminding consumers that it's time to think about switching to winter tires once the weather inches towards minus seven degrees celsius. "Educational videos, Google Ads, referrals, and all the social media channels should be in your mix."
Driven by analytics
As a tech company, CanadaWheels is very driven by analytics. Taebi recommends pushing updates to social media, as he's found social media tools can provide statistics, engagement, how often posts are viewed, as well as important demographics. "That helps you create engagement, and a community," he says. "Today you can be talking about rims and tires, tomorrow you can be talking about brakes and other things."
Consumers who follow these channels like to engage with images, so using an attractive vehicle can make a difference. Others engage with educational videos or funny videos. "The idea is to have a strategy," stresses Taebi. "Have a calendar and be consistent. Set up educational material, promotional and funny material, have a mix."
Taebi touts data as the new oil. "Maybe ten years ago, collecting data points was hard," he describes. "Today, Google Analytics can provide you with chapters and chapters of data." Google Ads also provide data, as do social media channels and even CRMs. "Once you combine this data, you can understand your demographic and target them better."
TPMS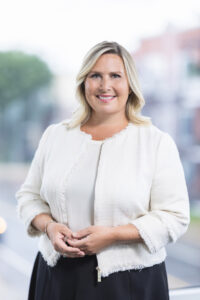 In Quebec, drivers are required by law to have winter tires from the first day of December. "This affects the demand for new tires and wheels, as from the end of September to the end of November, our shops are very busy," says Charlyne Ratté, Vice President and owner of Point S Pneus Ratté. Many consumers are looking for a second set of wheels.
The season also has an impact on the type of wheels sold as people are more inclined to buy steel wheels for the winter and keep the good-looking alloys for summer.
In the last few years, vehicles have come equipped with TPMS, and consumers need to be aware that some models require a TPMS to be installed for the vehicle to be fully functional. "This installation requires specific scanning devices that can duplicate the factory specs of sensors and send it to a blank aftermarket sensor," notes Ratté.
Since wheels are related to the look of the vehicle, good visual supports are needed to showcase the wheel to a prospective buyer. "It's the image that sells, especially on high-end products," explains Ratté. It's crucial that the website is on point with pictures of the wheels on vehicles. "All visual campaigns are most effective."