Keeping equipment running smoothly means productivity.
Even if you have the best tire shop equipment in the industry, you need to provide good maintenance to keep it running smoothly.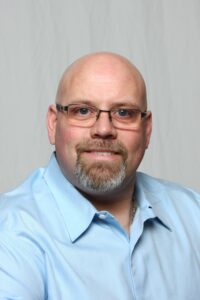 And under the Occupational Health and Safety Act, it's up to shop owners to keep their equipment working in optimal condition for the safety of employees, according to Chad Richardson, key account manager for ISN Canada. "You have to ensure all your equipment is operating as the manufacturer intended, in a safe manner," he says.
Richardson recommends setting a schedule for maintaining equipment as a good option. "You can set it up yourself, or have a third party that does it for you," he notes. That could be the company that does the wheel weights for you or a similar supplier.
For some equipment, many shops will have their equipment serviced during tire season. Twice a year, they'll have someone come in and check their tire changer and balancer to ensure they're working as efficiently as possible during those busy winter and summer changeover times.
Of course, most manufacturers will provide a list of recommended maintenance for their products. It's crucial to follow these recommendations to ensure any warranties are valid. "Manufacturers will ask to see service records to ensure their equipment has been properly serviced before any warranty work is done," remarks Richardson.
Premature wear
Equipment needs to be properly looked after to avoid damaging consumers' products. For example, tire changers should be checked for consumable items such as the shovel that breaks the bead of the tire. A plastic protector goes on the shovel to avoid damaging the rim. And with a turntable stye tire changer, plastic protectors go on the jaws to protect against rim damage.
If wheel balancers are not calibrated on a regular basis, it may result in premature wear on the customer's tire and vehicle. "The customer may have a very uncomfortable ride," notes Richardson.
For Fountain Tire shops, there are daily equipment inspections and preventive maintenance reviews to ensure store equipment is running smoothly, efficiently and safely. "This protocol helps us understand the health of our equipment and keep ahead of any potential breakdowns," says Nason Higinbotham, general manager, British Columbia and Yukon Fountain Tire stores. Each Fountain Tire store submits daily inspection data electronically, where it can be accessed by a variety of teams, including Vehicles and Equipment, Learning and Development and Safety. "Within the digital system, store managers can also set reminders for regular maintenance and inspections."
A safety checklist is completed before any piece of equipment is used at Fountain Tire shops. If a machine isn't running properly, it will be immediately addressed. The same goes for any identified wear and tear, which is flagged for follow-up before a major issue can arise.
When purchasing new equipment, Fountain Tire works closely with its manufacturing partners to determine whether a preventive maintenance package makes sense for that particular item and for a particular store.
In Canada, legal guidelines for equipment maintenance vary from province to province. For example, in British Columbia, annual hoist inspections are required by WorkSafeBC. And some provinces dictate how often equipment needs to be calibrated.
Safety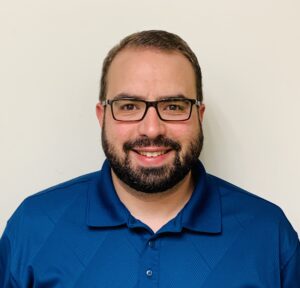 Properly functioning equipment is integral to safety. Fountain Tire provides training through the Tire Industry Association and their own corporate safety training, which includes daily equipment inspections, bi-annual safety gap audits, and more. "For our customers, that means our equipment is calibrated and working properly to make sure their vehicles are getting safely back on the road," notes Higinbotham.
In addition to safety, the proper functioning of shop equipment is critical to uptime and shop productivity. Rising real estate costs have resulted in decreased square footage of many tire stores. That means a store may not have the space for redundant equipment, like tire changers and wheel balancers. Preventive maintenance and daily equipment inspections can keep core equipment running efficiently, or replaced long before it's end-of-life.
According to John Peron, managing director at Hunter Canada, service and repair shops should make sure they are completing their daily and weekly checks based on the maintenance schedule identified in their manufacturer's installation and operational guides. That can be included as part of the WHMIS requirements needed for health and safety in the shop.
"These would generate calls to action for periodic preventive maintenance or maintenance on the respective equipment," comments Peron. In general, it's in everyone's best interest to have a service completed on equipment that's going to aid in getting them through the winter and spring changeover season, when the equipment is taxed at its most.
At the start of those seasons, Peron suggests investing in consumables as well as primary functional items. Consumables are some of the most commonly missed items and can wear against the tire or rim, or break.
Daily checks
Daily checks of machines can identify where a simple cleaning can ensure visibility and removal of debris. It's also important to make sure systems are kept dry and clean, which should be completed by techs before they complete their work, or at the beginning or end of the day.
It's a good idea to nominate a shop point person to ensure these procedures are being followed. "When things break down, it's generally because there has been a lack of attention being paid to the equipment," says Peron.
However, it's always important to ensure units are working as designed. "You want to make sure that it's working to scale, specific to how fast or whatever the process is in the respective organization," explains Peron. If they're not able to keep up with expectations, specifically when there is an increase in service demand, or an issue specific to the performance of the equipment or technician, then the issues must be immediately addressed. "We recommend having the equipment checked over a couple of times a year by the manufacturer's service rep."
The labour shortage is being felt in all aspects of a shop, But it's necessary to find the time to make maintenance part of your process or find technologies that can improve the efficiencies. "Technology has a major impact, given the labour shortage, and can improve your efficiencies," claims Peron. Hunter manufactures tire changers that require very little effort from a technician or apprentice, which can improve the efficiency of a shop. "It's something most shop owners should look at and see if it fits within their domain."