Tire Recycling in Canada has come a long way thanks to considerable effort and collaboration.
As I type this, Waste Reduction Week in Canada is in full swing.
Celebrating its 20th anniversary, this program was formalized by the Circular Innovation Council (formerly the Recycling Council of Ontario) which now leads this national campaign with support from a coalition of not-for-profit environmental groups and governments from each of the 13 provincial and territorial jurisdictions across Canada.
The program's primary purpose is to celebrate environmental efforts and achievements while encouraging new innovative ideas and solutions and focuses on the principles of circular economy, resource efficiency, and waste reduction.
The turning point
In this vein, it's a great time to reflect on strides made in the recycling and recovery of end-of-life tires across Canada.
Starting at the not-so-bright point in history, many will remember the massive tire fires in Hagersville, Ont. and St-Amable, Que., which dubbed 1990 "the year of the tire fire" in Canada.
These fires became the pivotal moment that serves as a continuous reference point that shapes tire recycling, end-of-life management, and sustainability efforts in Canada to this day.
After decades of work from government and industry stakeholders, including TRAC, Canada created some of the most effective scrap tire recycling programs in the world.
And today, end-of-life tires in Canada have a staggeringly high diversion rate, and according to the 2020 Annual Report of the Canadian Association of Tire Recycling Agencies, the diversion rate is currently at almost 100%!
In fact, Canadian rubber recyclers collected 421,184 tonnes of end-of-life tires across Canada in 2019.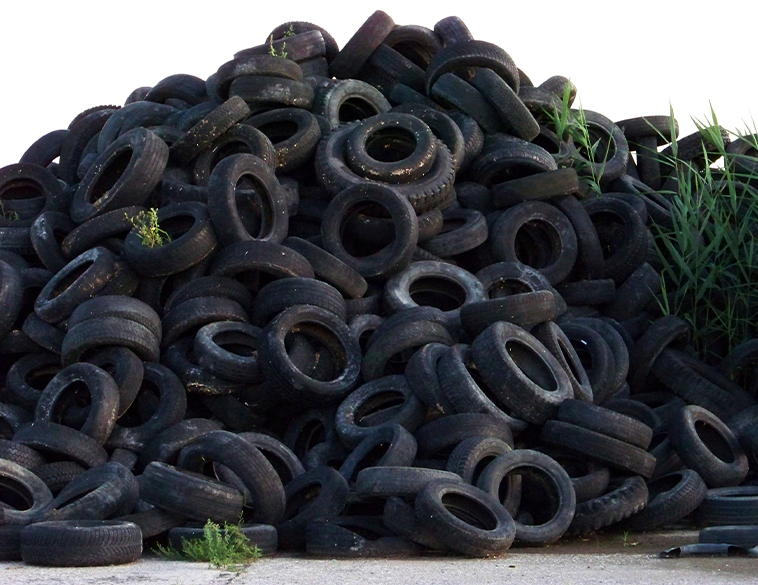 With this large, industry-wide success also come other notable victories such that of Western Rubber Products that recycles tires in B.C., and which is celebrating the milestone of recycling 100 million tires this month.
Also, the California Department of Resources Recycling and Recovery (a.k.a. CalRecycle) recently hosted a virtual workshop titled "Tire Retreading is the Beating Heart of Sustainability".
For me, the most fascinating part of this webinar was a video demonstrating the retreading process, which is so much more than simple tread replacement.
All four tire workshop slide decks including the retreading one can be found here, but if you are like me and want to understand the full retreading process itself, this video will surely satisfy.
Sustainability pillars
The public should note that today's tire is now the poster child for the waste hierarchy of reduce-reuse-recycle and three sustainability pillars of economic, environmental, and social/societal.
Lastly, with Canadian Thanksgiving now behind us and U.S. Thanksgiving looming on the horizon, it's also a time for me to reflect on my many good blessings including friends and family, good health, and the leaves turning brilliant colours here in Southern Ontario.
Of course, I'm also very thankful for my tires, for, without them, my car can't take me places!
I'm also thankful for the tire industry and its many commitments including the United Nations' sustainable development goals, safety, performance, innovation, diversity, and so on.
Perhaps Henry David Thoreau said it best…" I am grateful for what I am and have. My thanksgiving is perpetual." I hope the same is true for you.
---
Carol Hochu is President of the Tire & Rubber Association of Canada (TRAC). You can reach her at [email protected]