Getting a break can take some of the stings out of a grudge purchase, which is why many tire manufacturers and retailers provide rebates and more on tires.
"Instant rebates, dollars or a percentage off the price, have proven to be most effective," says Jared Bateman, Manager, Marketing Communications, Fountain Tire.
He's found that consumers prefer instant rebates at the point of sale than mail-in rebates. Tires are put on sale, and consumers get the added perk of a rebate.
"Given the choice, most consumers will always choose to save the money," he notes.
When a new tire comes out, tire enthusiasts may be interested in the technology and features. However, the average consumer needs more of a push.
"The key to introducing a new tire into the lineup is training our store staff, the ones actually selling the tires," says Bateman.
Once staff buy into the benefits of the tire, they're equipped to pass that knowledge on to the consumer. Of course, there are campaigns and information on the Fountain Tire website.
Bateman feels it's important to combine the sales offering with a brand message. While the advertising of the sale will drive short-term sales, it's part of a larger effort to build long-term relationships with consumers.
"We want repeat customers, to have people trust us," he says. "When it comes to seasonal ad campaigns, we try to do both."
Good closing tool
According to Jaclyn Logan, Director of Marketing at OK Tire Canada, instant rebates and prepaid credit card rewards are tactics many tire brands use as an incentive to drive sales at the retail level.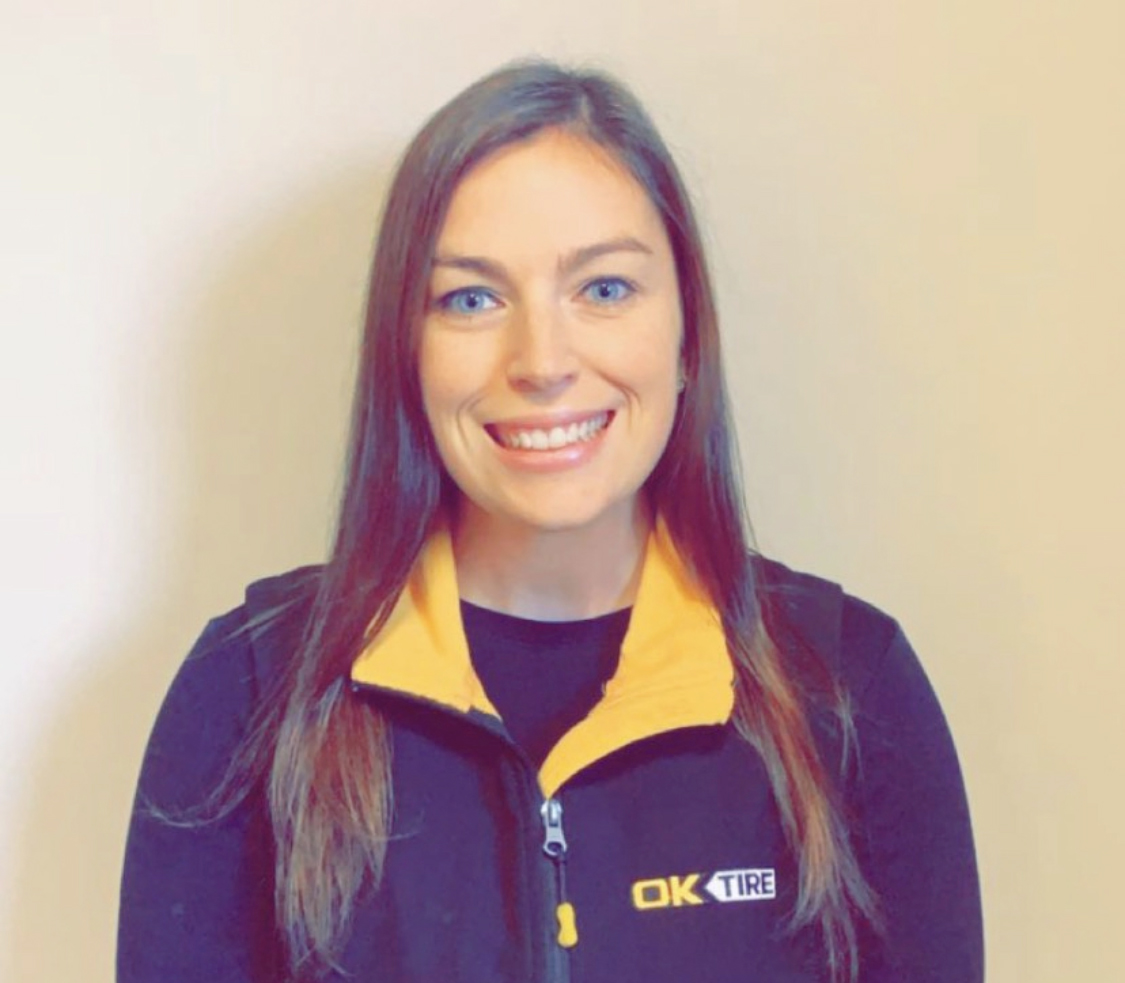 "It's not only about pricing; it's also a safety matter, so quality and technical characteristics are essential deciding factors," she says.
"When two products are head to head, we can presume a promotion will influence the final consumer's decision. It's a good closing tool."
Logan stresses the importance of effective advertising for promotional tactics. OK Tire promotes the manufacturer's seasonal rebates national through their advertising channels and plan specific campaigns accordingly to follow the rebate period.
This fall, OK Tire is planning a gift with purchase with partner Blackhawk.
"We have incorporated gift with purchase in our seasonal campaigns for a few years and been getting good feedback from our dealers and customers," says Logan.
When it's time to make a sale, a gift with purchase can help dealers seal the deal. "Not only does it drive sales, but it also makes our customers happy," says Logan.
"Creating a positive shopping experience for customers can increase their loyalty." It also helps OK Tire Canada stand out from the competition.
Tiered promotions
Providing seasonal rebates to their retailers can provide stability and incentive for them, according to Michele Amirault, Senior Manager, Canada Consumer Marketing Operations, Bridgestone Canada.
"We work hard to ensure our dealers have access to best-in-class marketing materials and assets they can leverage to strengthen the relationship with their customers online and at the counter."
This includes offering seasonal rebates to purchase tires during the spring and fall changeover seasons.
Seasonal promotions will run from four to eight weeks, depending on the brand, tire category and/or season. An upcoming winter promotion for Firestone will be active for four weeks while its Bridgestone counterpart will be available for nearly eight weeks.
There are now tiered promotions that offer the opportunity for a larger rebate on more premium Bridgestone products. "We no longer advertise promotions through traditional media such as radio and tv, but online and in-store," says Amirault.
As the transition to an online presence continues, rebates will be redeemed online through brand-specific Bridgestone reward sites, rather than through traditional mail.
"This will ensure that claims are redeemed faster, and customers will be able to track the status of their claims for a better overall experience," says Amirault.
Dealers are also encouraged to take advantage of Bridgestone's online materials and services.
They can download promotional and creative resources such as digital banner ads, print ads, radio and TV scripts, as well as ordering materials for in-store displays.
"We also offer the option for creating customized ads which can be supplemented through the Bridgestone Co-op program," notes Amirault.
Customers expect promotions
As far as Paul Knarr is concerned, people have come to expect promotions.
The owner of OK Tire in Baden, Ontario, says customers are used to getting a few dollars off their set of tires. "We promote in area papers, as well as on our Instagram and Facebook," says Knarr.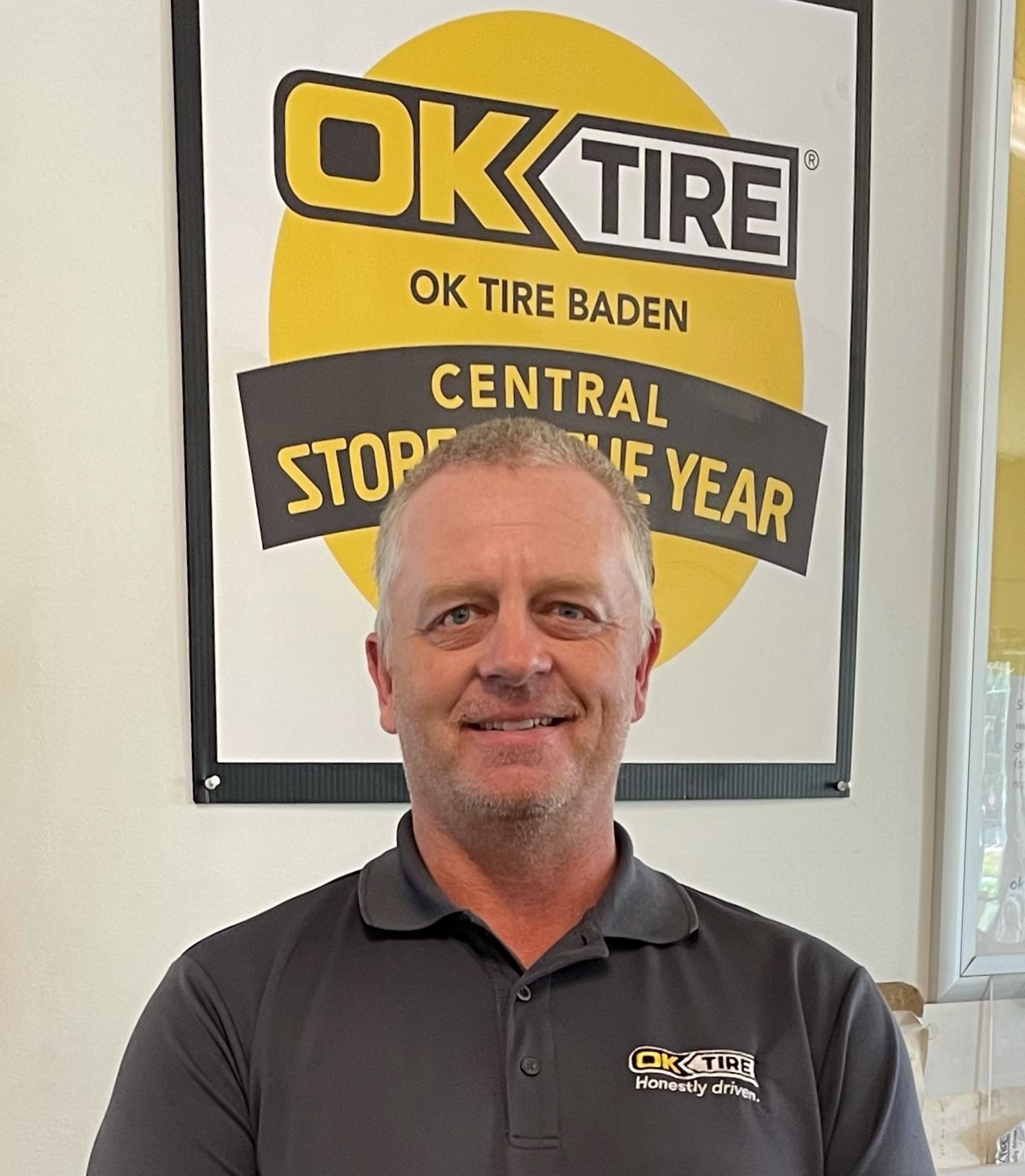 The local Optimist Club has a contest for a truck give-away, and all customers buying a set of tires receive a contest ticket.
One year, he gave away a portable battery pack but likes to team up with community organizations.
"We like to do something locally, like giving away honey or maple syrup from someone in our county," says Knarr.
"It's important to stay local, to support our neighbours and fellow businesses."