Share content with the right audience.
When OK Tire owner Steve Vanderknyff started posting about his new custom rim inventory on Instagram, he got results right away.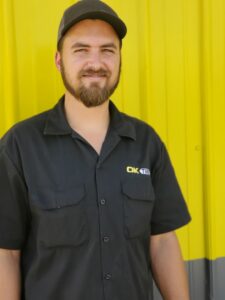 "It was massive," says Vanderknyff. "We engaged a lot of followers and now have gotten new customers. When they want custom rims, we're the place to go."
He started the Instagram account two years ago when he and his wife took over the store. Even without any paid advertising, the account shot up to 430 followers.
"If we post a picture, we get somewhere between 80 to 100 likes," Vanderknyff says. That's in the small town of Assiz, British Columbia, with a population of 6,000.
There's also a Facebook account, which Vanderknyff uses more for the business side.
His dream is to do live videos on Facebook but finds it challenging. "Many people have had success, so we'll start doing that, hopefully in the next year."
The Instagram account features the "fun stuff" like pictures of big custom wheels, tractors and tires, and custom rigs.
Vanderknyff has been posting pictures of his staff and techs on a storyline and will be following up with more personal posts so customers know who they're dealing with.
Be conscious of the content
Social media is a golden opportunity to educate consumers about their vehicles and tires. "We want to provide content that users will find relevant," says Jared Bateman, Manager, Marketing Communications at Fountain Tire Ltd.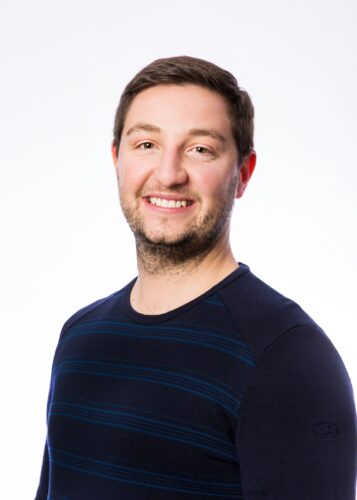 That includes helping users know when to bring in their vehicle, what to look for if something goes wrong, and general safety tips. "The idea is to help them keep their vehicles on the road and be safe."
Reviewing analytics has helped develop a strategy that focuses on education. "Based on our data, we noticed these types of posts were performing better than other content," says Bateman.
Since Fountain Tire provides both tire and mechanical services, the content is split 60/40 between mechanical and tires.
However, when tire sales promotions are factored in, the balance leans towards 50/50. "We have more tire sales promotions than mechanical," notes Bateman.
Although Facebook is by far the most popular for engagement and interaction, Twitter is also important from a customer service perspective.
Research has shown that when consumers have a complaint and want to be heard, they'll use Twitter. Although it has fewer active users than Facebook or Instagram, users head to Twitter for customer service.
Fountain Tire used their YouTube channel for a video promoting their complimentary inspection for any service or tire installation. "We did a condensed video showing what the process looks like," says Bateman.
He explains that on YouTube, people watch videos with the sound on, but the majority of users do not turn on the sound when a video is on Facebook. "It's important to be conscious of what kind of content you're posting."
Think local
A Facebook and Instagram account can be linked, so a posting can be on two platforms at once, according to digital marketing consultant Casey Walter. "If you use a scheduling tool, you can do a week's worth, even a month's worth, in one sitting," she says. "It's an easy and inexpensive way."
She agrees that videos are now the new organic growth. "They're taking over Facebook and Instagram, and of course, YouTube," states Walter.
"Videos don't have to be more than 30 seconds long." She suggests doing how-to tips, showing a cool car in your shop, and quick bios of staff and technicians since consumers like to know about who's servicing their vehicles. And to think local, within the shop, within the community.
It's not as hard as it seems. "Big tech companies are constantly changing how things look, but the instructions to do everything are there," says Walter.
"The hardest step is just trying. Social media is more affordable than tv or radio, or even Google AdWords or display ads. Some companies take the time to invest in Facebook, make it simple, and it's very lucrative."
Otherwise, companies can hire a third-party consultant who understands the industry and their business goals.
"It allows the business to focus on their business," says Walter. "They can focus on running the shop, and let the marketing specialist mould their goals into the strategy."
The specialist can analyze and track progress, help owners eliminate wasteful spending, try new things and since they're in the profession, will always be on top of new trends and new ways to attract business.
The digital world constantly changing
From a manufacturer's point of view, social media can be harnessed to reach both retailers and end-users, according to Mark Pereira, Director of Marketing, North America, Sailun Tire Americas.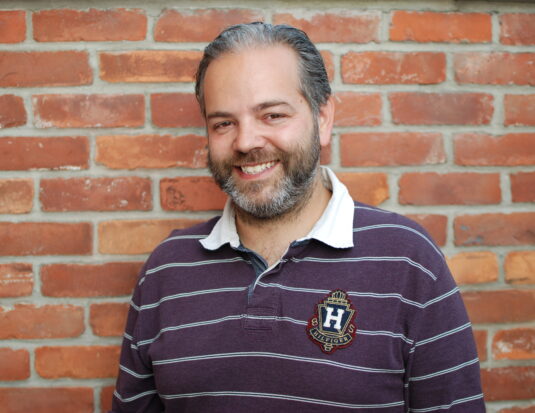 "We educate our retailers, and at the same time, support them by having a social media presence for consumers as well."
Sailun uses Facebook and Instagram to reach a mix of consumers and retailers, while LinkedIn focuses on B2B.
Posts focus on choosing the right tires, explaining product features and technology, as well as unbiased reviews and testimonials from media and fellow consumers.
LinkedIn is used to share news on upcoming events, new products, training, and the occasional product review.
Google Analytics is reviewed almost weekly, to identify which products are trending.
"We measure awareness, views, engagement and many other key factors to determine our ongoing efforts on content creation, as the digital world is constantly changing," says Pereira.
Most Sailun posts are initially done without any paid promotion to see how they perform.
"If they're doing well, and we can find a wider audience with similar interest, we'll do some promotion to cast a wider net," says Pereira, adding that he doesn't want to bombard users with unproven posts or content.
"You need to build your brand on an organic success. As a fairly-priced value-based tire brand, it's our duty to be as smart as our customers when it comes to how we spend each dollar and maximizing value in ways that matter.
"Even if we had an unlimited budget, we wouldn't be putting everything on paid promo. It doesn't make sense. It's not in our DNA."