Tiers – the dividing lines are blurring.
Brains take in a great deal of data every day, and one way we effectively process this gathered information is by categorizing. Details are sorted into categories such as safe/dangerous, animal/plant, good/bad, living thing/manufactured thing… you get the point.
We naturally classify the overflow of data in our environment to better navigate and organize our lives.
For example, when you purchase something, you will seek product information that helps you decide between good, better, and best. We're wired to categorize because it helps us make wise and better-informed decisions.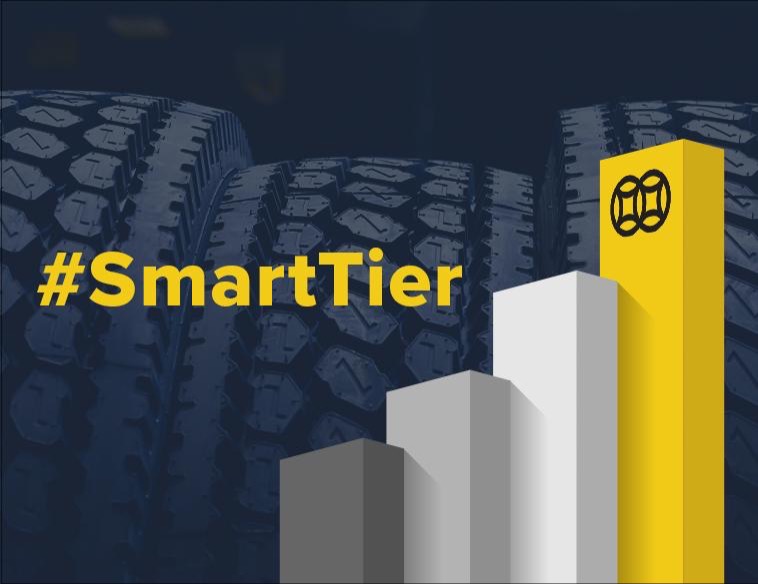 That instinct for categorization exists in the commercial tire space as well. The industry calls it the "Tier System".
Everybody in the industry knows about the Tier System and most likely has an opinion about what defines a tier. But there isn't a great deal of agreement among people on how to define the tiers.
As useful as a tier system may seem, there is no objective standard. Is it tire sales, or market share? Is it tire quality? Is it SKUs, or availability? Or warranty?
And, there are some in the industry who may be wondering how important these tiers are to making a great tire decision.
Good. Better. Best. That's what someone may see or hear about when they shop for commercial tires. How is good/better/best determined?
Is "good" truly good? Is "best" simply the most expensive? Is "better" just right? What does good, better, and best truly mean?
At Double Coin, we think the lines are blurring between tiers, and that in making a great tire decision, tier categorization matters less today than ever. That is why we're working to be a smart tier.
In our opinion, there are several elements that go into making a great tire decision, a decision that transcends "tier".
Here are four:
Quality
Availability
Competitive Pricing
Support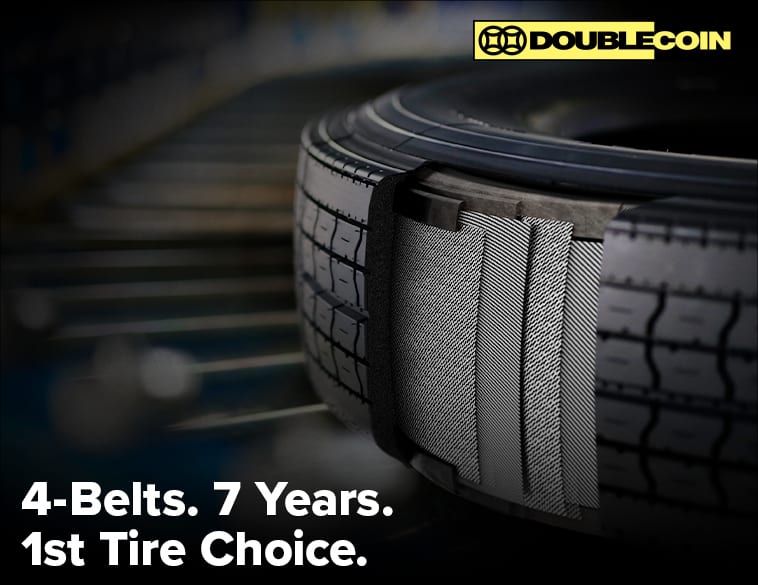 Quality
We believe better value doesn't mean scrimping on quality. What goes into making a quality tire?
Engineering, advanced testing, and innovative tire compounds that maximize mileage and minimize rolling resistance.
Every Double Coin TBR tire is manufactured to the highest standards. Beyond standards, there's also something that other TBR tires don't have; four steel belts.
Every TBR tire in our line is built with 4 steel belts. This extends tire casing life, promotes re-treadability, and contributes to a lower cost per kilometre.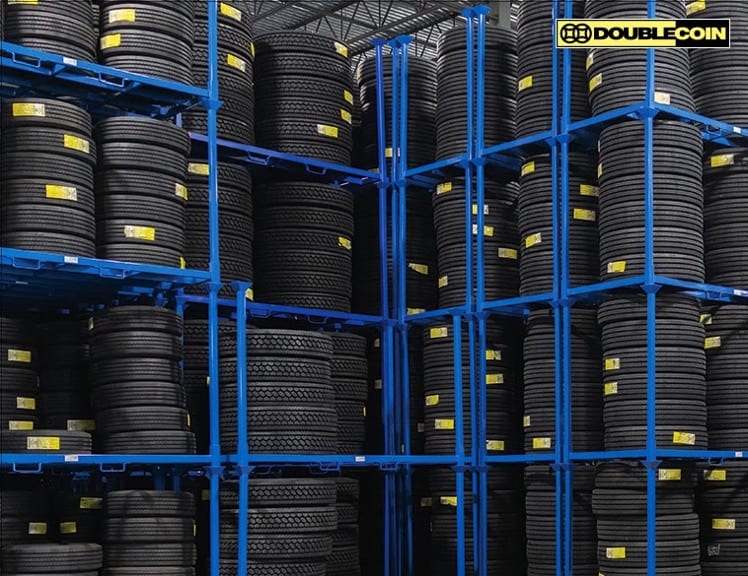 Availability
Availability is also a key element. We're all aware of the challenges that our industry is facing.
Despite these current logistics hassles, Double Coin's advanced factories are working overtime to ensure that our dealer and fleet customers have ongoing access to one of the industry's most comprehensive number of SKUs.
And at HTC, we are committed to operating fully-stocked warehouses for our customers.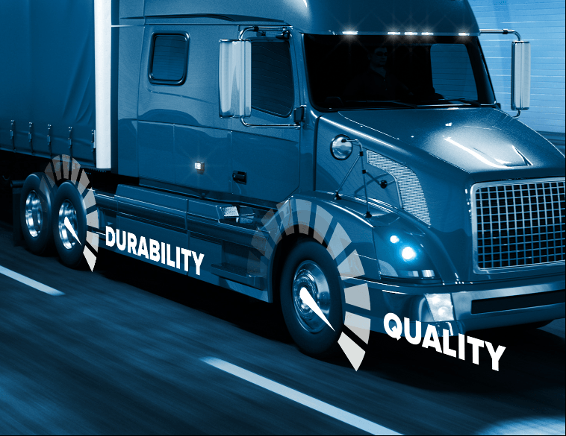 Competitive pricing
Competitive pricing isn't about costing less or, "lower quality for less money." To us it means "higher quality and more durability for less," and that translates to being a better investment.
The better investment may, at times, cost more than cheaply made tires, or cost less than more expensive tires but in the end, last as long or longer.
"Smart Tier" means a lower total cost of ownership, and more importantly, a better ownership experience.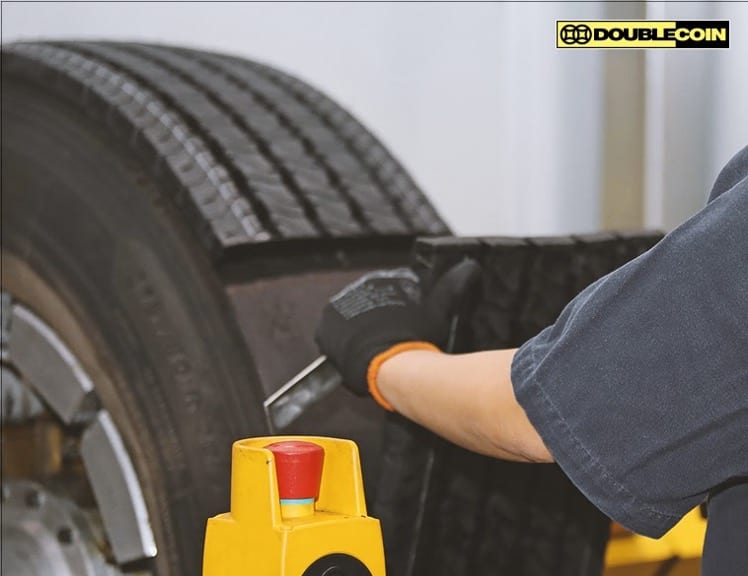 Support
Better support involves working to provide dealers with the confidence that their customers will gain a great ownership experience.
Double Coin backs each tire with their powerful, no-hassle seven years, three retread warranty. Their knowledgeable team is ready to solve any problem and provide intelligent solutions for fleets, dealers, and their customers.
Also, one has to consider what kind of application the tire will be used for.
For example, with winter just around the corner, our 4-Belt RSD3 drive-position tire is built to handle harsh winter conditions.
Featuring a dynamic, open shoulder tread design, it provides excellent traction on all road surfaces and conditions.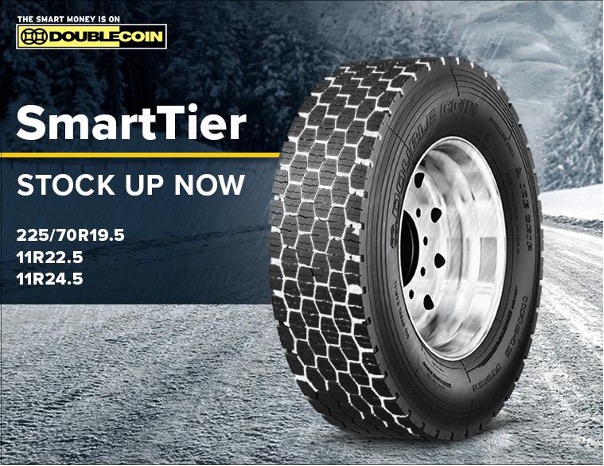 Plus, its zigzag siping and tread block design enhance tire performance and deliver superior durability.
What tier do you associate a tire manufacturer or a particular tire with?
Double Coin thinks the important questions are, "What tire is ideal for my application?", and "Will it give me the quality, performance, and long-term value I require for my investment?"
The answers will not be found in tiers. In fact, we think the answer lies in SmartTier.
---
Sponsored content by Double Coin.