Bryce Heron was shocked when he was asked recently to submit a recipe to a cookbook.
It was part of the Okotoks' Food Bank initiative to raise money during the pandemic, and local restaurants were contributing their recipes.
"I'm a tire shop and garage," chuckles Heron, the owner/partner of Fountain Tire in Okotoks. "But a group of us have an unofficial rib cook-off every year, and the Food Bank caught wind of it. They wanted the recipe for our ribs and some of the side dishes." Everything was published in the cookbook, and Fountain Tire sold copies in the shop, giving all the money back to the Food Bank.
But that's just par for the course with Heron. He's been in the auto business for almost 30 years and has seen the benefits of participating in his community. "If people need help, I think it's important to be actually helping," says Heron. "I want to be a part of the town that allows me to operate a business here."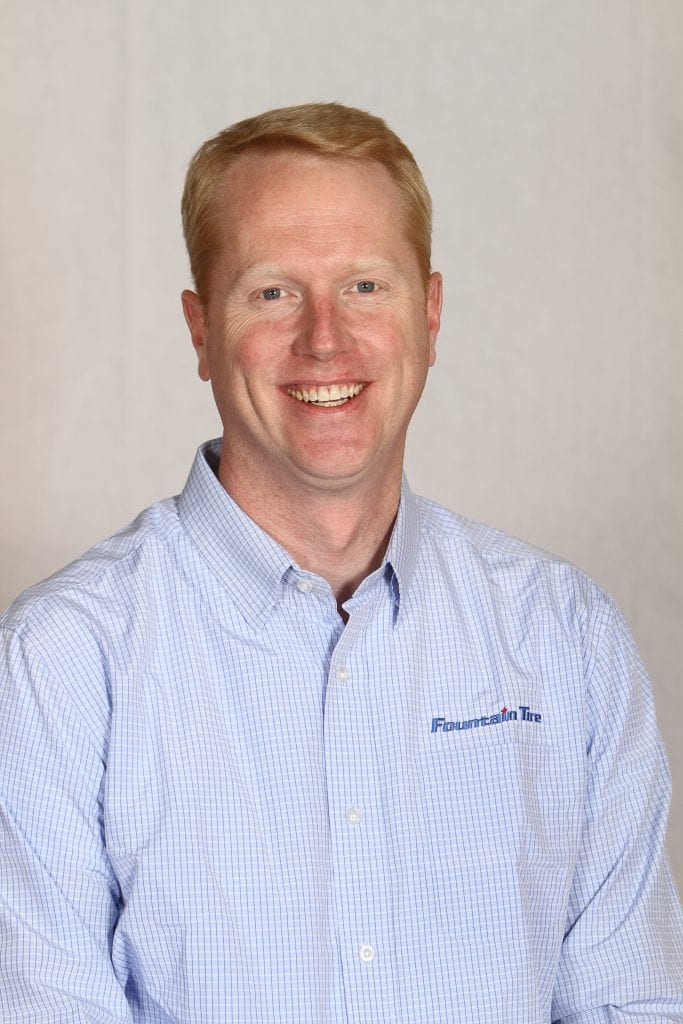 Parlaying lessons into business
And so, Fountain Tire is involved with the local Terry Fox run, a "Christmas in July" event, the Royal Canadian Legion, Rotary Club, Kinsmen, the Charity Check Stop (raising money for the food bank and women's shelter), as well as providing a pit crew for the annual soapbox derby.
He's actually had customers bring their first car to him, saying they remember how his shop worked on their soapbox derby car. "That's happened several times, and it shows how much community involvement means to people."
Heron comes by his kitchen chops honestly, having worked in a Mother's Pizza in his hometown of Oakville, many years ago. "That was my coming of age," he says. "In foodservice, you have to do it right, you have to be able to do it quickly, and you have to be able to repeat it. If you can master those skills, no matter what you're doing, you'll prevail."
The lessons he learned long ago have parlayed well into his automotive business sense. "My job is not to sell parts or labour, my job is to take away your issue, to give you confidence in your vehicle," says Heron. "We just provide options and solutions to help them navigate through their issues."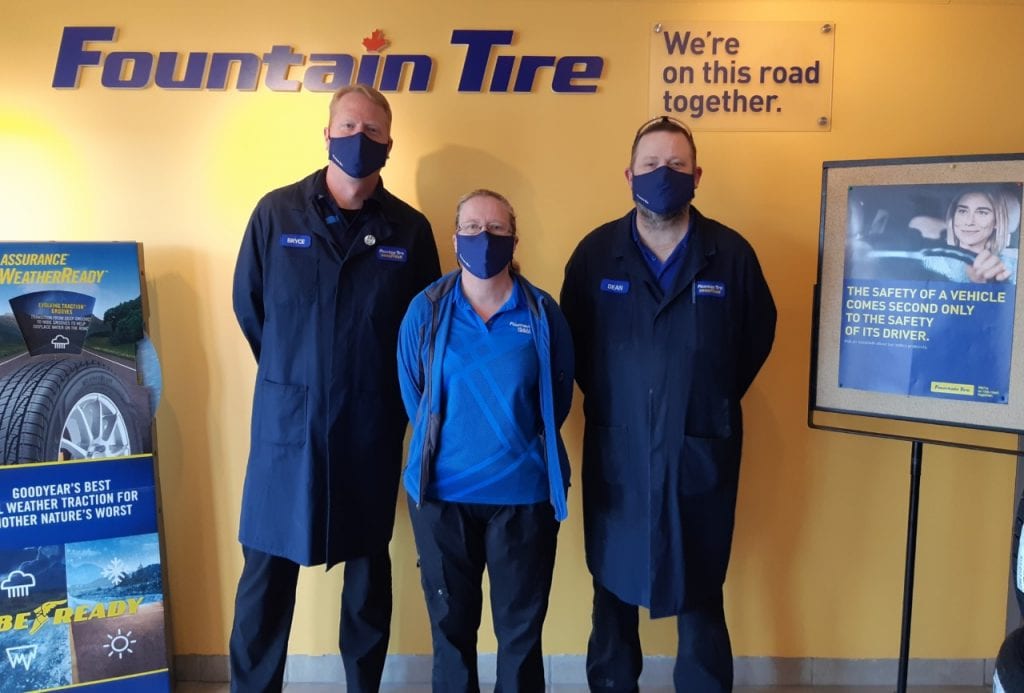 Community work
It helps that many of his customers know him through his community work. "If they have an opportunity to be with them at their Little League game, or at the Terry Fox run or the soapbox derby, they get a chance to see us as dads, husbands, brothers and sisters," says Heron. "When they visit us with a vehicle, it's not the first time they're seeing us."
When the conversation has to turn to something like a blown-out tire or a leaky oil plan, customers are more relaxed and comfortable sharing their experiences. "They already know a little bit about you."
His shop not only sells tires but is a full mechanical shop, servicing agricultural equipment as well as highway tractors. Heron has even partnered with a glass shop to provide windshield service so that his shop is a one-stop experience.
There are eight bays in his shop, with nine personnel – two Red Seal journeymen, an apprentice, two tire technicians, an assistant manager, a counter person and an office assistant. Heron has found that customers are much more informed these days. "They know a lot more about the product or services that they're inquiring about," he says. "Which means it's very important for us to be able to answer their questions."
Digital vehicle inspections
Heron has also changed his way of doing business, with digital vehicle inspections for reporting. About a year ago, he installed AutoServe, so his techs can serve video, pictures and links to show what repairs their vehicle requires. "It's given the ability for people to see in real-time what's going on, and we can send it right to their phone," he says.
It builds confidence for the customer because they can see for themselves what's going on. Heron believes it's been one of the biggest steps he's taken toward building better trust with customers. And the techs love it because it makes their jobs easier.
He's also provided online appointment booking for customers. Before, customers could make a request for an appointment online, but now, they can log on any time and book themselves right into the schedule at their convenience.
"We're aware that people are after a pinnacle service experience. If we don't deliver it to them, somebody else will. We have to make sure that we're putting our best foot forward all the time. I don't think it's higher expectations by the customer, they just know what they want. We have to be ready to deliver that."