Going one-on-one in a social distancing environment.
A few years ago, Adam Kraemer considered providing a mobile service to customers who couldn't make it to his OK Tire shop in Kincardine, Ontario.
So, when the pandemic hit last March and a customer asked if the shop could change his tires at his home, Kraemer knew the time was right. "I immediately started looking for a cube van," says the owner/manager of OK Tire. He bought a used fire support vehicle and spent a week outfitting it. "There was a learning curve, but it worked out well."
Now, Kraemer estimates 20% of his business in the spring was done with the mobile service, with 10% in the fall. "We did about 150 calls per season," he states.
Easy transfer of process
There was no special training required since most of the shop processes transferred easily to the truck. Initially, a senior tech went out to set up the process and iron out the kinks. "One of my techs was concerned about coming into the shop, with all the people coming through," says Kraemer. "So he was very happy to be put in charge of the mobile service. He didn't have to interact with anyone on a face-to-face level but did the work on their vehicles."
Word of the service got out quickly. The truck would be at a home in one neighbourhood, and a couple of days later, be called to the house next door. "It was less about making money than making sure our customers were being serviced," relates Kraemer.
Payment is done through Kimoby, which had already been set up for text messaging. A link is sent to the customer, who can securely enter their credit card information, so the invoice can be paid without any contact. OK Tire also uses Kimoby to do appointment reminders. "We noticed our missed appointments dropped by half," says Kraemer.
Drive-in events
When the pandemic hit, Nokian Tyres had to act quickly to keep in touch with their customers. "We had videos of our products, but without interaction, it was hard to keep everyone's attention," commented Pierre Zupancic, Regional Sales Director, Eastern Canada, Nokian Tyres. "How do we explain our new products to the market? We always try to be unique, with a more personalized approach."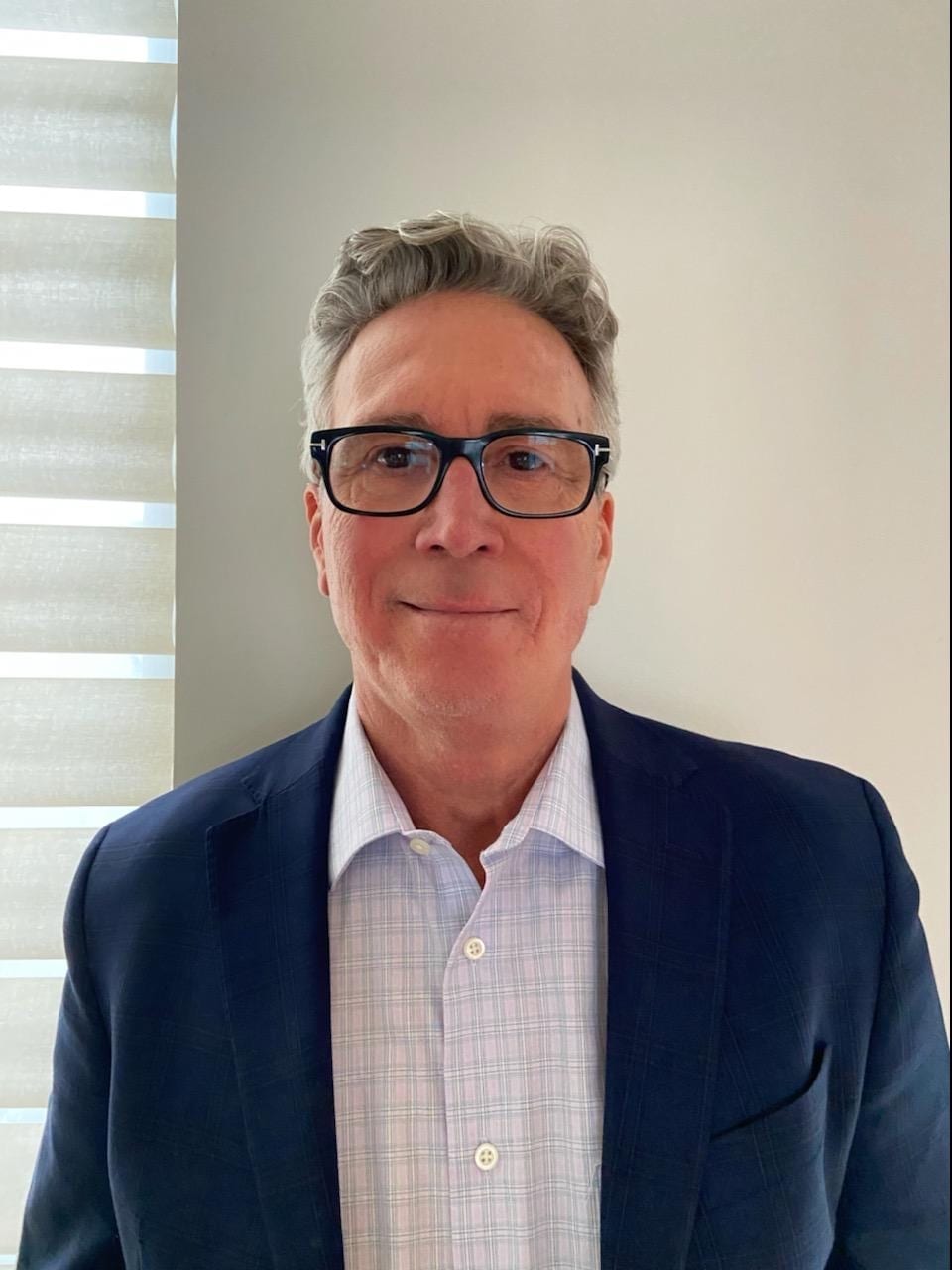 And so, drive-in events for customers and their families were organized on Montreal's North and South Shores. "We wanted it to be a family event," explains Zupancic. In addition to the videotaped seminars, there were food trucks, where everyone could safely have food within COVID-19 guidelines, a movie, and fireworks at the end. "We hired an award-winning fireworks company to put on a 15-minute display set to rock music about driving cars," says Zupancic. "The kids went berserk."
Approximately 1,200 people came to all five of the events. The audience was a mix of larger retailers, and smaller wholesaler mom'n'pop garages. "We were asked to do it again, so we're putting on another one this fall," reveals Zupancic.
Parking lot presentations
To reach customers further north, Nokian rented a large 30-ft RV for their Quebec representative. For three weeks, the rep visited all the smaller garages and stores in the RV, doing the presentation in their parking lot. "We went to them, they didn't have to come to us," notes Zupancic. The rep visited 30 or 40 shops, arriving at 10:00 a.m., giving a presentation, and then handing out prizes. "The response was tremendous, it was a great success."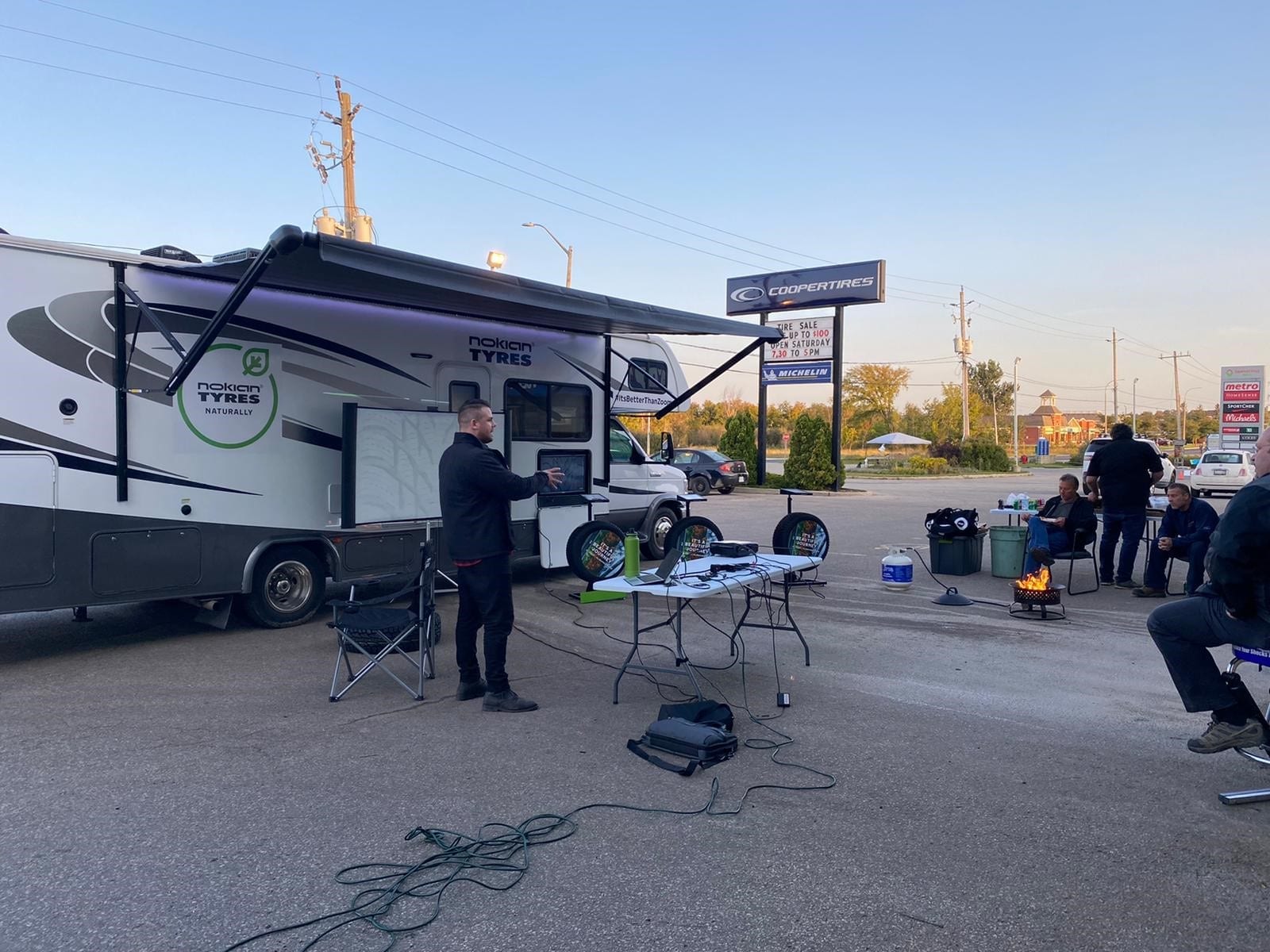 A virtual Nokian One gala on March 4th will introduce the new Nokian One. "The Nokian One is the first tire with aramid in the sidewall on all sizes," says Wes Boling, Marketing Communications Manager, Nokian Tyres. Aramid is also known by its trademark name, Kevlar, the same material used in bulletproofing police vests.
The gala will feature popular Québec performer Anouk Meunier as emcee, as well as comedian Jean-Marc Parent, sports celebrities from the UFC, plus Pinty Cup winner Andrew Ranger.
Above and beyond
At Point S –  Action Tire & Auto Service and Barrie, Ont., the extensive safety protocols don't just comply with municipal regulations, but go above and beyond what's required.
There's a daily cleaning regimen, where chairs, door handles, countertops, surfaces, bathrooms, are cleaned multiple times. Walk-ins are no longer allowed, it's appointments only. "We sanitize everything," says Store President Dustin Kellar. "If we're doing a tire job and there's a wheel lock key, we sanitize the wheel lock key."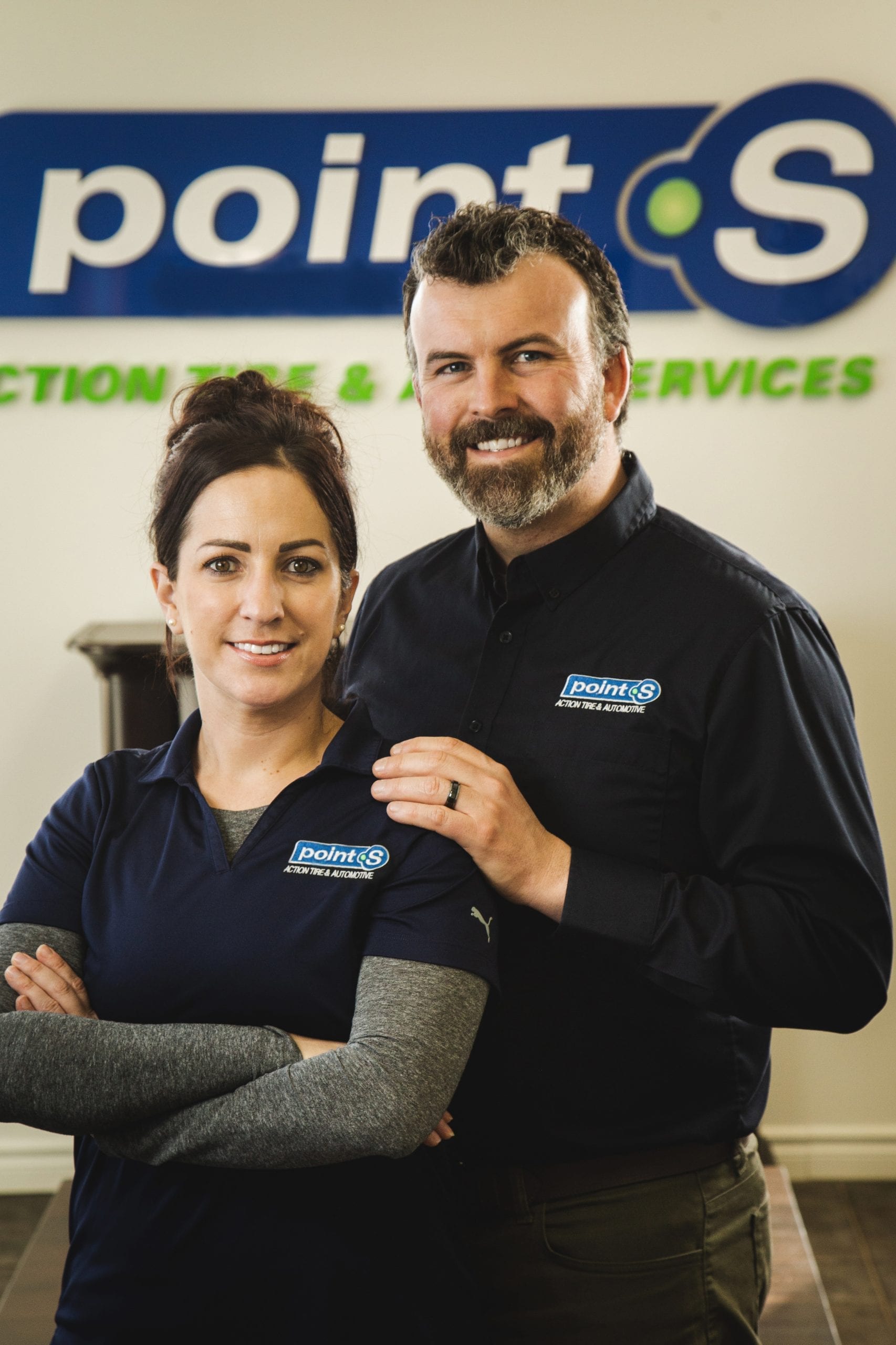 Every patron and employee is required to wear a mask and use hand sanitizer. Techs put on a fresh seat cover and fresh gloves when they enter a vehicle, and another fresh set of gloves when they exit the vehicle. Nothing in the customer's car is touched with bare hands.
"Point S did a great job, publishing an informative document and providing a kit with two-metre floor distancing stickers," says Kellar. There were many tools like hand sanitizing stations, plexiglass dividers—which we already had installed."
As a result, there's no face to face contact. Papers are slid through a small slot at the bottom of the plexiglass. "We have a container of pens for customers to use and sanitize each after it's been used. At the end of the day, we collect them all, sanitize them, and put them back into the container for the next day."
There are monthly safety meetings, to talk about the action plan. A staggered lunchroom schedule keeps the lunchroom down to two people at a time, with only two chairs at opposite ends of the table. Toolboxes are all more than six feet apart.
Kellar admits that he misses having contact with customers. "I cannot wait to get rid of the partition between myself and the customers," he says. "I'd like to get around the counter, touching and feeling tires, walking people out to their cars."
But everyone is happy to have a place to work, and not be stuck at home. "We're doing everything in our power to keep people employed, with decent paycheques, and making sure families are okay," remarks Kellar. "We're doing these protocols for everyone, and they appreciate that."