Customers may not always appreciate everything that goes into a tire, but of course they're as tech-heavy as the vehicles they support, and all manufacturers are working on continuous improvements in every type of tire.
"Our approach is a corporate focus captured by our BluEarth philosophy," said Greg Cressman, Director, Technical Services Department for Yokohama Tire Canada, adding that BluEarth products combine a reduced environmental impact along with safety, value, and performance. "This is longer tread life, better wet grip, increased fuel efficiency, and a quieter ride. One of the things we are recognizing is just how segmented the all-season market is, with different balances of performance dictated by each segment."
New tires in Yokohama's Ascend line include the LX with specialized compound for longer mileage, and the GT with a Tri-Blend compound for wet traction. Both are available in higher speed ratings for premium vehicles, and with longer kilometre warranties.
Directional tread performance
Phil Watson, Public Relations Lead for Michelin North America, points to technologies on the new CrossClimate2 all-weather tire, which uses directional tread for performance in wet, dry, and snowy conditions, and with longer wear. "Most competitors do one or two areas well but make sacrifices in others," Watson said. "We've managed to bring all those performance attributes into one."
According to Michelin, directional tires are made with computer model simulations and noise-tuning techniques, in order to reduce road noise. The CrossClimate2's tread pattern includes continuous lateral grooves from centre to shoulder with increased width for water evacuation; rigid central tread and shoulder tread blocks; and sipes aligned to the lateral grooves for stability, along with optimized biting-edge lengths.
Michelin has also released the Pilot Sport All-Season 4 for ultra-high-performance. "It was chosen by Corvette to be the OE tire on the C8, and that's the first time Corvette has ever chosen an all-season tire for one of its vehicles," Watson said. The new tire includes an asymmetrical tread pattern with more rubber on the outer shoulder, a large rain groove, and compound with maximum levels of silica for gripping slick pavement.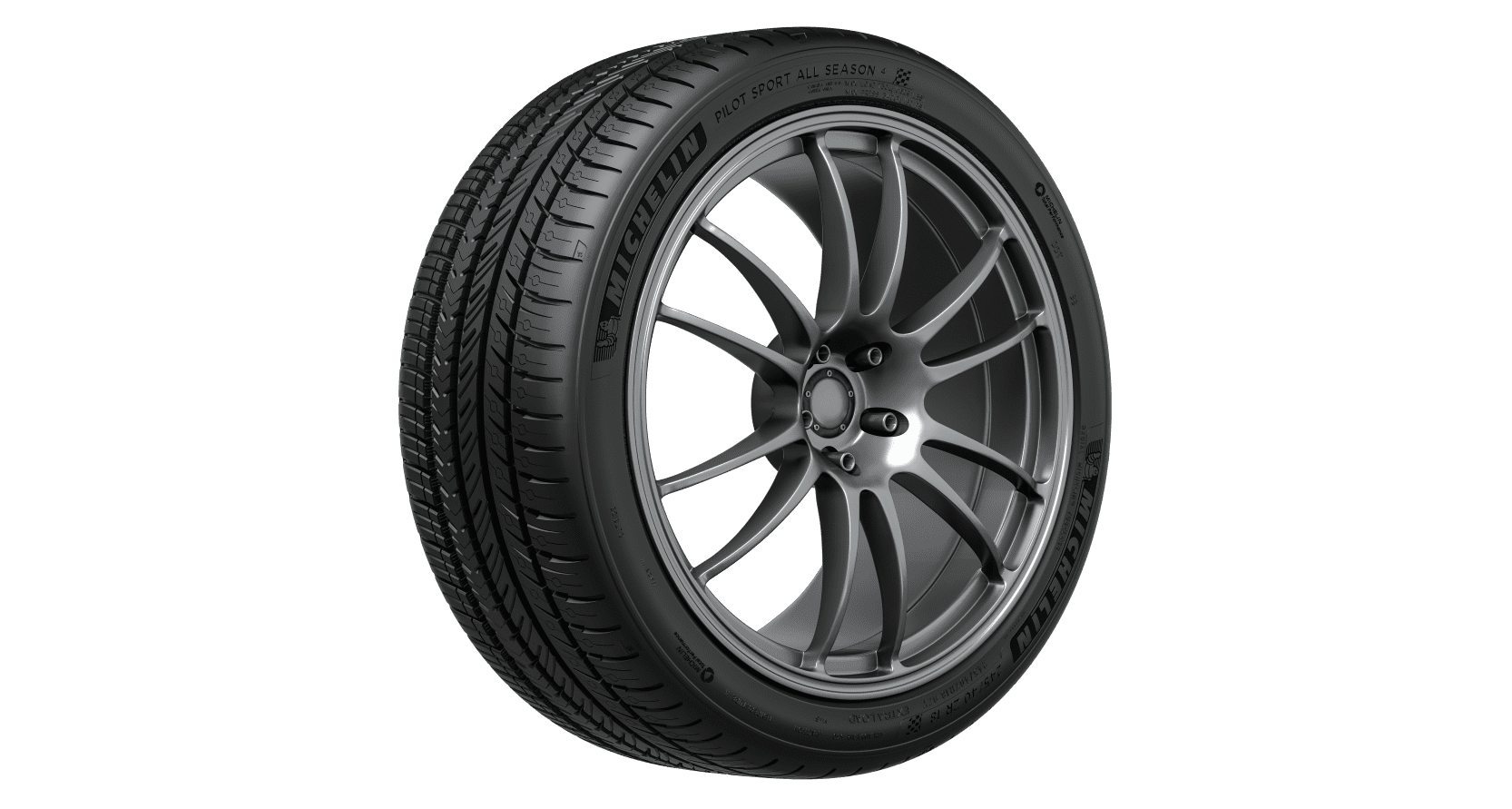 Rounding out the footprint
Pattern and compound technology are making significant improvements, according to Will Robbins, Senior Product Manager, Bridgestone Americas Tire Operations U.S. and Canada. The company recently introduced the Firestone Destination LE3 all-season for light trucks, SUVs and crossovers, featuring full-depth tread and 3D sipes.
"Full depth is about maintaining performance over the life of the tire," Robbins said. "The sipes and slots last longer as the tire wears, and you don't have that performance drop at the end of its life. And the 3D sipes allow them to lock together, so if you add more sipes or make them deeper, it doesn't reduce the tire's stiffness."
The new tire also has a rounded footprint. "If the footprint is flat, you're hitting everything at once, but if you round it and break up that leading edge, it helps cut through the water. The rounded footprint isn't new, but combined with these other features, that's what really pushes that wet performance."