Kumho Tire is to launch a TV advertisement titled "Go With You" to mark the 60thanniversary of its inception.
Created in collaboration with the globally-renowned b-boy team 'Jinjo Crew' under the concept "Six Decades of Dynamic Performance," this corporate brand ad depicts the tire maker's partnership with consumers over the last 60 years and its journey ahead.
Advertisements that celebrate corporate founding usually present the tradition and growth story of the company in question. In a break from this cliché, Kumho's new ad offers a different approach.
Set in a black and white vision, the advertisement uses a rhythmic editing style with quickly alternating shots of driving and dancing. The dancing scenes, which serve as the main element, are designed to show the driving performance of Kumho's tires as well as their braking performance in difficult conditions such as on rain- and snow-covered roads.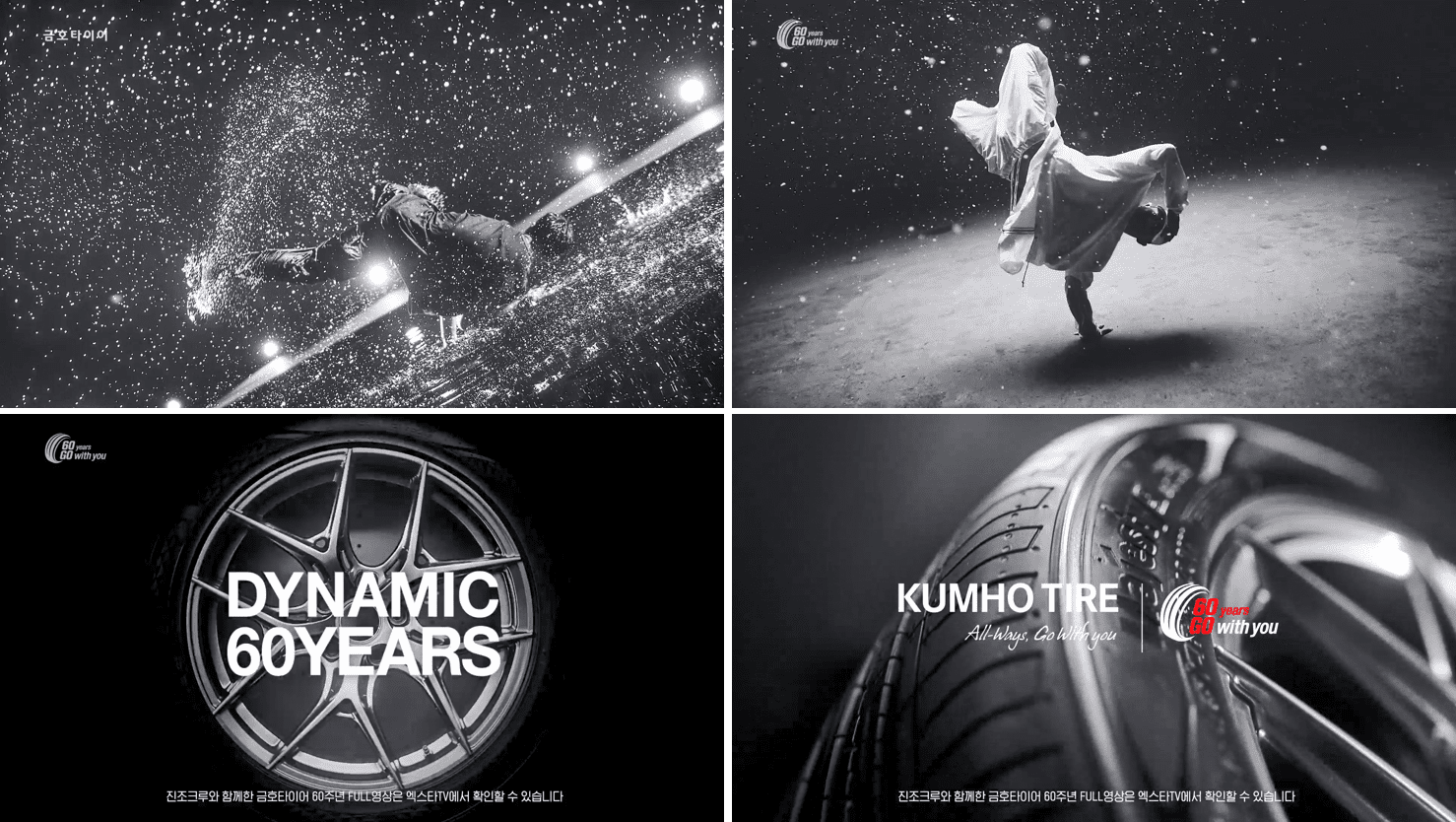 Kumho plans to launch the campaign not only on TV in Korea but also on digital channels such as YouTube as part of its sales and marketing activities.
"We have strived to offer quality tires to consumers over the last 60 years," said Kim Sang-Yub, Sales & Marketing Division at Kumho Tire, "This brand advertisement shows the technological leadership and balanced performance of our products, and it also demonstrates our unwavering commitment to our vision. We expect it to help increase our brand recognition significantly in global markets."