Michelin has introduced a new passenger car/crossover all-season tire that combines performance and safety features on a scale not seen for two decades.
The CrossClimate2 was conceived to redefine the standard for all-season tires by delivering superior performance under all conditions, whether dry pavement, wet or slippery roads, plus ice and snow. Traditionally, most "all-season" tires, while labeled as such, tend to excel in only a couple of areas such as dry pavement or wet weather traction/stopping.
Confidence and control
"We designed this tire to deliver safety and performance in every stop, every turn and throughout every season," said Michelin Brand Director Matthew Cabe. "Parents, caretakers and conscientious drivers understand the responsibility of their own safety and the safety of others when they drive," he added. "This tire gives them confidence and control in any weather, during any season."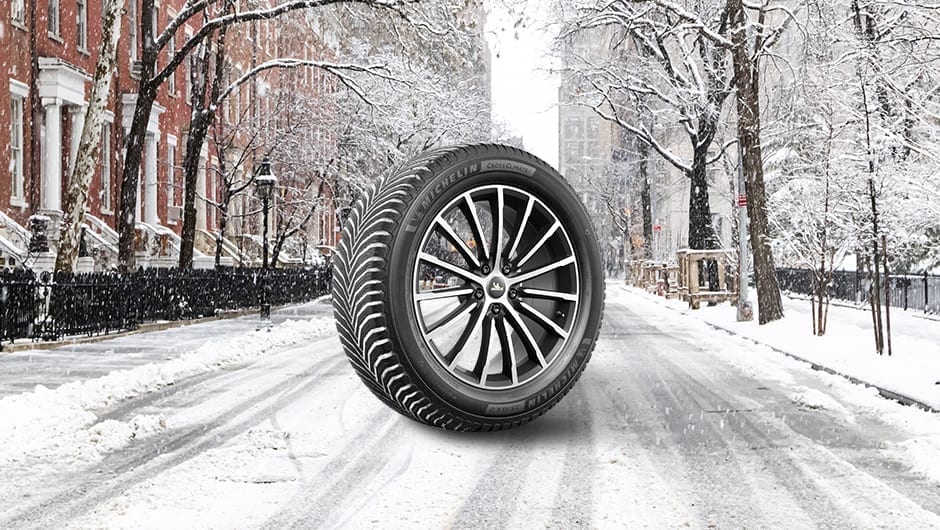 But how? A combination of a distinctive V-tread pattern and a proprietary rubber compound elevate the capability of a traditional all-season tire, enabling the CrossClimate2 to perform optimally no matter the weather.
Key characteristics
According to Michelin, some key characteristics that help the CrossClimate2 deliver game-changing performance include:
Dry Grip: 16 ft shorter stopping distance—tests using a 235/55R18 CrossClimate2 on a Toyota RAV4 resulted in stops up to 4.8 m (16 ft) shorter under dry conditions compared to leading competitors
Wet Performance: 50 feet shorter stopping distance—with the same tire on the same model vehicle, tests under wet braking, saw the CrossClimate2 enable the driver to stop 15.2 m (50 ft) shorter from 80 km/h (50 mph) than leading competitor tires
Snow Performance: 31% improvement in snow traction compared with leading competitors
Superior Wear Characteristics: under test conditions the CrossClimate2 demonstrated superior wear characteristics compared with leading competitors, allowing motorists up to an additional year and 24,100 km (15,000 miles) of use
Noise: Michelin says it used PIANO Noise Reduction Tuning to create a tread with blocks that actually cancel out "harmonic" road noise to deliver a quieter ride and create optimal amplitude for the tire's contact patch
Michelin says that the CrossClimate2 will be available in 56 different sizes, covering the vast majority of passenger cars and crossover utilities on the market today. 25 sizes are available at launch and additional 31 sizes expected in 2021.
Given its status as a game-changer in the all-season segment, it will be interesting to see how the CrossClimate2 fares in markets such as Canada, which have seen a growing interest and sales in specific winter tires over the last few decades.