Skills and labour shortages continue to impact the auto care sector, requiring more innovative solutions to help solve them.
If there is one thing the COVID-19 pandemic has left a lasting impact on, it's labour shortages. Today, many automotive service providers continue to grapple with a shortage of skilled technicians. In fact, the general rule of thumb is that each shop across the country is down by at least one qualified tech.
Furthermore, as we look to the future and, with more shop owners and seasoned technicians looking to retire over the next few years, the labour shortage situation becomes even more acute. There are solutions available, though they do require a major re-think of the way the auto care sector approaches hiring, training and retention. 
Retaining those we have
At AIA Canada, President Jean-Francois Champagne, explains that, in order to develop a successful strategy for attracting skilled labour to our industry, we first need to focus on retaining those people we currently have. "There is evidence that too many new technicians do not stay in the industry," he says. Furthermore, Champagne notes that our sector doesn't generally do a great job in attracting female technicians and especially retaining them. He also notes that technology is changing the type of work that automotive tradespeople do and the skills that they need.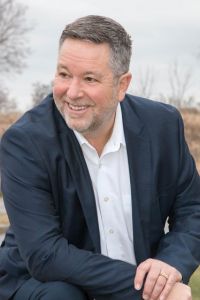 Alan Beech, who runs Beech Consulting, which specializes in automotive coaching and training, came up through the industry and operated his own service centre for many years. Beech has always believed strongly in the concept of a shop "growing its own technicians," which he notes, that if done properly, pays dividends in both the short and long term. 
Beech says that if you can identify those that were born to do this work, you can really leverage their skills, give them an exceptional career and ultimately, by doing so, enable the shop to deliver exceptional service to its customers. "A strong culture is key to making that work," he says. "If the culture is weak and you don't have the foresight to grow and develop your technicians properly, you're always going to be looking for new people." He defines culture as a number of things—competitive pay, access to good tools and equipment, and providing training and development initiatives that are going to truly help your employees truly excel. 
Creative solutions
Mark Lemay, who owns and operates Autoaide Technical Services, which provides diagnostic troubleshooting and automotive technical training, says that with many service centres not having enough highly skilled technicians at present but still needing them, especially as vehicle technology and complexity continue to advance, creative solutions are needed to address labour shortages. One strategy is by having a group of shops pooling their resources together to hire a highly skilled diagnostic specialist who can be shared among them. "Often a shop won't need a technician like this full-time," explains Lemay, "but if you have a situation where 8-10 service centres have hired him and can share that cost and the workload, it can create a favourable situation for them and the technician, since he is properly compensated, and each business has access to his expertise when it's needed."
In terms of looking to the future and finding vacancies to fill, Lemay says a big problem is public perception and a lack of realistic career expectations among young people today. He notes that the emphasis on social media influencers and tech entrepreneurs hasn't helped matters, despite the fact, that for many, success in these fields can be very difficult to achieve, much as it can in becoming a world-class athlete. Yet technology can be a great tool to attract young people to the auto care sector, especially given the skills required to properly diagnose and repair late-model vehicles. And that's something that's only going to accelerate.
Raising awareness
At AIA Canada, Jean-Francois Champagne believes that industry—with government support—can help raise awareness about how technology is changing the nature of automotive repairs. "Raising awareness can not only change perspectives but break the stigma," he says. "This can attract more students to the industry at a younger age and attract more people from nontraditional groups, including women and immigrants."
We're already seeing Canadian industry working with countries such as Jamaica and The Philippines, where language barriers are minimal and foundational automotive training certification programs are already in place, as a starting point to help address the labour shortage, but more needs to be done. As Mark Lemay notes, if the auto care sector had the ability to come together and develop an independent skills development organization, funded and supported by industry and government to steer young people through apprenticeship programs and into becoming highly skilled and licensed technicians, as well as assisting those already developed in their career, it could go a long way to addressing labour shortages, staff turnover and proficiency issues that continue to impact the aftermarket.