Once again we went to the question/answer format asking three different jobbers from three different Canadian areas to answer questions they wanted to answer thus passing along their thoughts to jobbers across Canada.
We contacted Maggie Davison of Port Perry Auto Supply in Ontario, Bob Fitzel, Albert North Auto, Regina, Saskatchewan, and Douglas Squires of Colonial Auto Parts, headquartered in Newfoundland/Labrador.
Autosphere: What has been the extent of supply chain disruptions when it comes to obtaining brake components for your customers?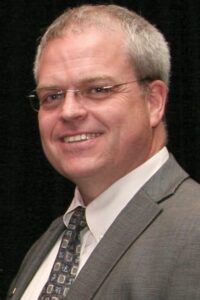 Doug: There has been a big disruption in the supply of brake components due to shipping issues and labour shortages with offshore manufacturers. This has been made worse by the COVID issues that are now being experienced in China. The cost of importing brake products has increased significantly due to the skyrocketing cost of shipping containers. Raw material costs are also negatively impacting brake costs as is the constricting supply of materials. To combat supply issues on friction, we have switched to North American supply to ensure faster access and a product that is made in North America and more suited to our climate. Previously we had increasing issues with noise with some offshore friction which has been effectively eliminated with domestic supply.
Bob Fitzel: There has been an issue in getting brake parts over the past couple of years. I'm sure everyone has noticed both supply and service issues from their brake provider.
When we receive orders, whatever we get back-ordered, we try to get In from another supplier so we don't run out of stock. You always try to provide your main line but if you don't have it in stock you try to switch the customer to one of your other lines as most jobbers will have multiple lines of friction and rotors. Hardware supply has not been an issue.
Maggie Davison: Inventory issues have steadily been decreasing over the past few months. The struggles of getting inventory during COVID-19 are hopefully in the past. My main supplier has steadily been attaining back-ordered products from brakes, and bulbs to filters. I am no longer finding the need to outsource my inventory from multiple suppliers and have streamlined it back to CARQUEST.
I, (as well as my customers) have noticed price increases in most of the product lines. The automotive industry is not alone in these challenges. Groceries, gas and other necessities are also facing these challenges.
Autosphere: How have you seen demand for brake parts over the last year related to vehicle use and complexity?
Bob: We find the demand for brake parts continues to grow. On the newer vehicles with more complex systems, the market will go back to the dealerships initially and then to regular service providers once the warranty is off. But on older vehicles, the demand is still there, and it is growing as the used car population continues to grow.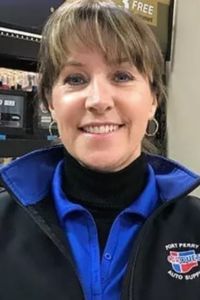 Maggie: The demand for brake parts is increasing steadily as I find more people are travelling back and forth to work and working from home is becoming less. However, I, as well as my counter staff, are quoting a lot more and price matching with competitors. Hard-earned money is being stretched to the limit, and people are pricing multiple companies.
Doug: Here there has been an increase in the demand for brake products as owners are keeping their vehicles longer. As these vehicles age there is an increased demand for replacement products due to continued use. As well, owners of older vehicles tend to go to their local repair shop over a dealership which increases demand in the aftermarket. The complexity in braking has increased for some applications due to changes in braking technology. The use of electronics in brakes versus hydraulic or electromechanical has increased as well as anti-skid, stability control, and yaw control. New vehicles also have automated emergency braking along with a sensor, ECU, and algorithm-based predictive brake assist. All these result in increased complexity and the need to ensure technicians are properly trained. On the friction side changes are also happening due to the need to absorb and dissipate more heat because of more powerful and heavier vehicles with larger wheels combined with the need to reduce weight to improve control, steering, and fuel economy. Products made from lighter metals such as aluminum versus steel (e.g. callipers) have entered the market and the use of lighter ceramic brakes and two-piece rotors.
Autosphere: What has been the impact of inflation on supply and demand as it relates to brake parts for your business?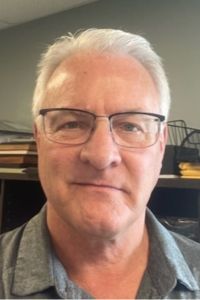 Bob: Half our business is retail and these days with inflation hitting everyone, we find more people are attempting to do their own repairs. It also seems kind of contradictory, but it seems the price of the part is less of a factor these days as long as you can get the part for the customer.
Doug: The demand for products remains high, especially due to the restricted availability of new vehicles, while the supply of products has decreased due to the higher costs of production (labour & material). The added costs of production result in higher prices for consumers here have a significant impact of inflation on brake parts as acquisition cost has increased considerably.
Autosphpere: In terms of replacement intervals for brake components, what are you noticing at present?
Bob: We don't really notice any change to replacement intervals, I believe this is mostly dependent on people's driving habits.
Doug: There is no fixed interval for replacing your brakes, as the duration of the brake components much depends upon the vehicle as well as upon driving style and use.
Autosphere: What do you feel are the biggest factors impacting brake purchases by your customers at present?
Doug: The biggest factor is the ability to always have the parts they need due to supply challenges. Next to this is ensuring the proper fit as vehicles come with such a wide array of offerings that sometimes it can be a challenge to match the right part.
Autosphere: How do you see the market for brake parts evolving in the months and years ahead?
Maggie: Brake part purchases are still my number one in terms of sales. I believe the area that we service will maintain the same sales in brakes with moderate sales increase. Sales of electric cars are not affecting this area and I feel it will be in the future for sure, but not in the near future.
Doug: There will be an evolution to lighter brakes as manufacturers try to find ways to improve fuel economy. As well, the make-up of brakes will continue to evolve as they move towards products such as ceramics. With EVs, they will have to look at ways of maintaining braking integrity as the usage of brakes drops due to regenerative braking. As callipers will be used less, they will have to find a way to prevent them from seizing.
As seen here, brake parts will still be high on the list for repair/replacement and jobbers need to be able to supply those parts when needed.