We contacted Jobbers Nick Bintas, Spark Auto Electric, Maggie Davison, Port Perry Auto and Zak Krieger, Barton Auto Parts to get their comments on the questions.
The first was—Overall how have parts sales been at your location during 2022?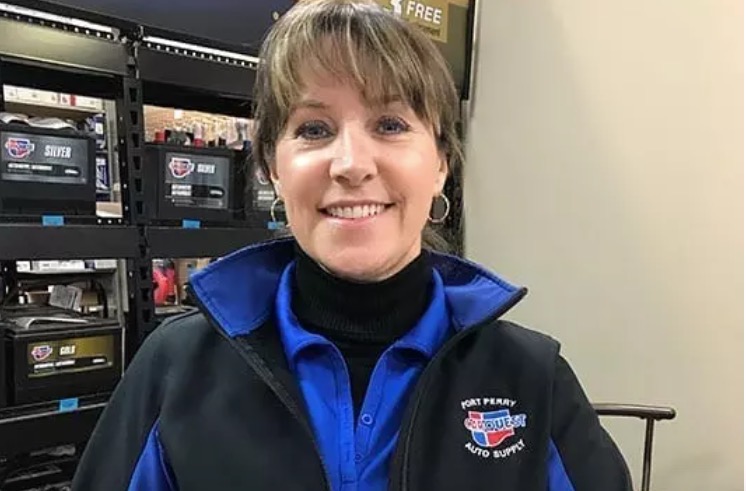 Maggie answered that COVID created supply challenges for the automotive aftermarket and other many industries. "Sales for 2022 have moderately increased from the previous year. This has come bearing challenges with the supply of inventory. in the last few weeks, my backorders are slowly being filled, but regular monitoring of my inventory is still an ongoing challenge. I am fortunate to be able to receive overnight and same-day delivery for orders to supply my customers regularly," she stated.
Nick said, "Overall 2022 has been a bounce-back year after all the shutdowns in previous years. We are projecting continued growth into 2023!"
Zak replied, "Parts sales have been strong in 2022. We are seeing double-digit increases in sales growth and strong unit sales. First, the aftermarket has been fortunate inversely to the effects of inflation as the pricing of new/used vehicles has dramatically increased, coupled with OE supply chain chip constraints, and that supply effect on the price and availability of new vehicles. Secondly, with the headwinds of monetary policy tightening and the sharp incline in interest rates, we have seen consumers repairing vehicles instead of purchasing new or used vehicles and taking on high car payments with high rates. Finally, NAPA has done a fine job in securing the supply chain of parts within these challenging business environments, allowing us to drive the business forward and service the needs of our clients."
Our second question hinged on supply— are there some items you're still struggling to get consistently?
Nick stated that they continue to struggle to keep up their inventory levels due to all the back orders all their manufacturers are facing. It seems brakes, chassis and filter parts have been impacted the most. Zak said that their stores are currently running over 85% fill rate on average. Many of the struggles within the early stages of the pandemic have subsided. Maggie remarked that not only high-demand items such as brake rotors and calipers, but also hose clamps, air filters, bags of rags, and engine oil were difficult to obtain. "This forced me to shop outside my main supplier to fill my shelves and fill customer orders."
Given the economic upheaval we've been experiencing this year, rising inflation and interest rates, how has that impacted your business?
Zak stated, "Interest rates and labour costs have had a significant impact on our business, however, we have been looking at strategic initiatives to improve our operational efficiencies and drive future cost synergies. We have been sort of lucky as interest costs and increased labour costs effects have been mitigated by increasing COGS, the constant (inflationary) inventory appreciation effect on gross profit, and the strong sales headwinds we have seen. I think businesses, in general, to be sustainable, need to understand the effects of leverage, especially as the rate environment moves out of the historic lows we have seen over the last 10+ years."
"Despite all the interest rate hikes the Bank of Canada has implemented to slow down consumer spending, I feel the aftermarket has not yet been impacted due to long waits to purchase a new vehicle. Consumers are holding on to their old cars longer, having to repair/maintain them along with price increases, resulting in higher volumes at the repair shops. The short-term pain of high-interest rates to slow down consumer spending will hopefully pay off in the long term with reducing inflation," Nick replied.
Maggie observed, "Communication with my staff and customers is key to a successful business. My counter staff commonly practices that if my main supplier has no stock of a particular part, then we try other vendors. 'No stock' is only given to our customers if all avenues have been checked. Even if it means checking stock at the Dealer. I am noticing shops calling on the availability of parts prior to booking appointments for the service. It gives us the opportunity to shop and get the parts in stock prior to the appointment. It also lets our customer quote the job based on the current price and availability of the parts. Demand is still at the forefront, and we need to fill those demands to be the best parts supplier for our shops and DIY."
CCB wondered based on the information available, how is 2023 looking so far in terms of parts demand.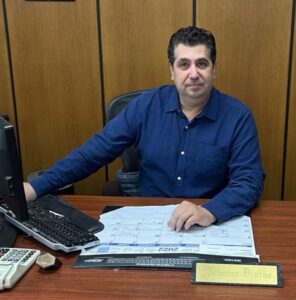 Nick told us that the demand for parts in the aftermarket will continue to be high in 2023 as consumers are holding onto their vehicles longer due to the shortages/delays of new cars. As well there are higher interest rates adding a higher cost in purchasing and servicing the loan if applicable. Zak said, "We are budgeting for a strong year in 2023. While economists forecast a recession in 2023, we remain optimistic about the automotive aftermarket. We will need to manage profitability KPIs as consumer sentiment closely, and the labour market changes swiftly, but overall, we are carefully preparing for a good year ahead."
Regarding the supply chain, what are the current trends you're witnessing—for example, do you see more parts becoming readily available and shipping times shrinking?
Zak replied that they see fill rates at their stores improve, and they are optimistic this trend will continue heading into 2023. Nick stated that in his opinion supply chain will not get any better in 2023. They are still facing supply issues with manufacturers/suppliers trying to fill orders. It seems that when a part number is officially out of stock, it could take 3-5 months to properly fill all backorders.
Lastly, we asked what was important for Jobbers to bear in mind edging into 2023.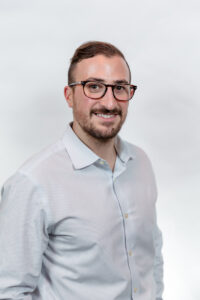 Zak explained that personally, his biggest concern is the ability to recruit and retain staff. "We have done a fantastic job retaining our core staff through the pandemic while also refining our staff profile to become leaner and more efficient for the future. The biggest opportunity for Jobbers is to focus on staff compensation programs, bonus programs, benefits, etc., to ensure staff are challenged and rewarded. Companies that are not strategic in building culture and retaining employees have and will continue to face mass exodus from employees. This effect on company morale and culture, and customer service to clients is a major issue when there is a knowledge and experience gap left behind when key staff leave a company."
Nick added that Jobbers will continue the need to increase their levels of inventories as best as they can to keep on top of future back orders into 2023, especially with lines like brakes/chassis and filtration.