As automotive technology and repair techniques continue to evolve, so do tools and storage requirements.
In today's service bay environment, technicians want durable storage solutions that are tailor-made for their requirements. Durable, secured tool storage is a must, with drawers that easy to access and allow technicians significant capacity to grow their tool portfolio. Additionally, moveable tool storage solutions are becoming increasingly commonplace enabling greater efficiency and productivity within the service bay environment. In this product showcase, we highlight some of the high quality, versatile storage solutions available for the modern automotive service technician.
Milwaukee Tool PACKOUT Modular Storage System
Milwaukee Tool's PACKOUT Modular Storage System is recognized as one of the most versatile and durable in the industry. A unique and easy to use quick attachment mechanism enables users to easily stack and lock PACKOUT toolboxes, organizers and totes, as well as bags of different sizes. The modular system ensures easy portability enabling an entire arsenal of tools to be quickly and easily transported from one location to other. The modular design and attachment feature also enable the PACKOUT system to maximize space efficiency when stored in a workshop or service centre. A customizable Divider offers multi-function mounting holes to maximize versatility.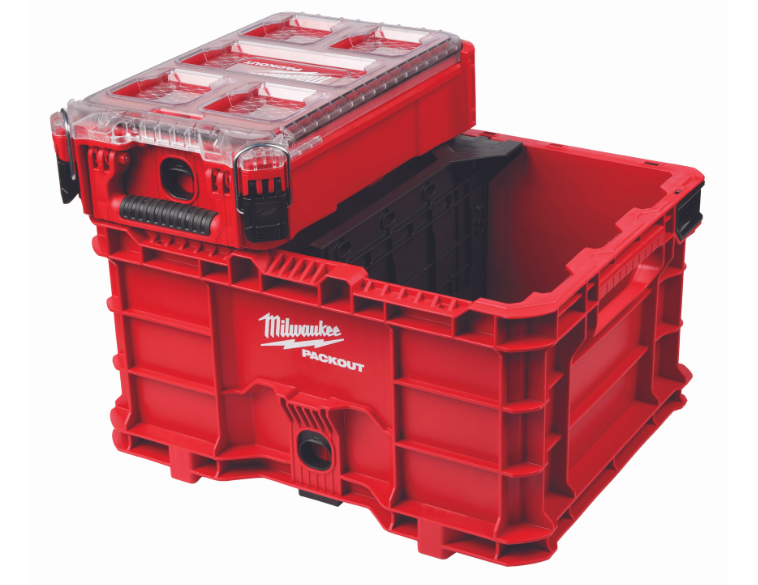 Rousseau Service Counter Storage Solution
Since 1950, Quebec-based Rousseau has offered high quality industrial storage solutions for a range of different applications, including automotive service centres. Rousseau's line of automotive storage systems includes high-density storage, multi-level shelving; specialized storage and cabinets, as well as its Spider Shelving System and customizable solutions. A whole range of colours and configuration options are available to ensure maximum ergonomic and storage efficiency for both service bays and service counters. These include everything from stainless steel and rubber work surfaces, to lighting and security requirements, as well as IT provisions. Rousseau also offers its GT Workcenter—a complete modular system that combines durability, functionality and quality. A Bay-Design Tool allows service centres to configure the GT Workcenter to their exact shop requirements.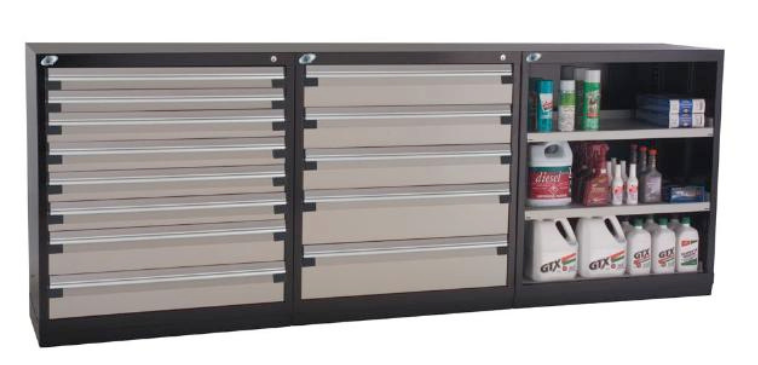 Snap-On EPIQ Utility Vehicle (EUV)
Snap-On's EPIQ Utility Vehicle was designed to be the ultimate in mobile automotive tool and equipment storage. It features 17-inch, five-lug wheels that are offered in either a black or chrome finish, shod in passenger-car style tires. Built-on a custom chassis, with dual lockers, the EUV can hold 16,000 lbs (7257 kg) worth of tools. It has a total of 13 different drawers, with two extra-wide drawers at the top. A two-inch wide Speedrawer allows technicians to organize small loose items, such as parts, fasteners and tools. Fully customizable lockers also enable power tools to be charged as well as stored when not in use. With nearly 28,000 square inches (18.06 sq m) of storage space, there is a lot of room for technicians to grow and expand their arsenal of tools.