This month's AIA Curbside Chat involved Jason Yurchak, AIA Chairman speaking with Chris Besemer, Owner and President of CG Motorsports specializing in BMW and Volkswagen vehicles.
The topic at hand was to discuss what it would take to adapt to servicing EVs that are starting to come into shops.
Jason asked Chris that since he was operating in B.C.—which has the highest rates of new vehicles being EVs—had he noticed a lot of additional business coming into his shop?
Chris explained that about every third car on the road now is a Tesla. He admitted that his dad, who has 32 years of working for Volkswagen and gasoline in his blood, is now driving an electric car… something he never had imagined happening! Many other people he knows are buying electric vehicles for everyday use and will keep their gas vehicles for weekend fun.
JF Champagne jumped into the conversation to say that he surmised that people who purchase EVs are the green oriented types but now we're learning that people aren't turning their backs on ICE vehicles… just adding to it! Were many of Chris' customers doing that?
Chris answered that he had been hearing that from many…B.C insurance has a policy that you can insure your car as a classic vehicle, with a special policy which means you can use it for recreation but can't drive it to work. So keeping your gas car gives you a discount on insurance (15 years or older)! This makes it easier for those folks who have these older vehicles to go into the EVS…. It's better for the environment and they're getting an insurance discount.
Modernizing the shop
Jason then asked Chris what he had done to modernize his shop in order to work on EVs. Chris explained that first, he needed to get certified technicians, secondly that outfitting the shop makes sense—safe areas for working on these vehicles—grounding stations, mats, etc., and barriers. "I know when Jordan works on cars it looks like he is working in a hospital room, everything is barricaded off, he's got signs everywhere i.e. 'High voltage area', and technicians are NOT to enter into that area when he's working on EVs (the safety factor).
"The diagnostic machines for us, because we are specialized, are not so different—the diagnostic machines work on the BMWs plus the EVs so it's really just outfitting the shop with safety zones and lights for "high voltage working area, stay clear, etc."
Working with EVS
Jason asked what the experience working with EVs was and what the safety aspects were, is it necessary to be really careful around the high voltage? "Yes," said Chris, "one hundred percent, stay clear and it's really just all stuff that makes sense, it's not something new that's just being introduced and boggling my mind. But we have to do it this way… everything that has been laid out to us is just sensible… 'stay clear of this, don't touch that, qualified hands only'. It's entertaining to watch Jordan work… someone who is a master at his profession, it's pretty impressive!"
JF had another query—"How has it been once you have your technician realize you need new tools, new processes, the safety zone, how much did you know in advance, how much did you have to learn through the process of realizing I need this new tool, how was the burden and expensive when you went through this?"
"It wasn't so much of a surprise, I knew we needed to do something… to follow the safety procedures, stuff like that, and expense wasn't a big burden at all. It's a matter of sanctioning off the work area, signs, and big grounding station. battery chargers—all costly but actually what we were used to just working on other cars and doing business. Running a shop, you have to spend the money sometimes to keep yourself current. Sure, it's new stuff we're buying but it's not an extra expense for anything that's above and beyond what we're used to. It's an investment in your shop. Yes, we're going from gas to electric but don't forget there is still a huge market out there for guys who can fix carburetors. There are two ways to look at this industry… you can look to the future, or you can look to the past and start to specialize in that… gas vehicles are not going away any time soon!"
How is certification done?
JF also asked, "'Related to your technician, the EV technician certification—is it done provincially, regulated or is it done from a private group or the manufacturer? What is the scenario to get those techs certified?"
"Our tech is factory-BMW certified; the training was done at the dealership he is certified up to 2022 vehicles because that's what they are on at the dealer level right now. Locally we have places for certification… VCC Vancouver Community College and BCIT, British Columbia Institute of Technology offer EV courses for those wanting to learn. Having four techs in the shop and only one electric certified, I want to send another tech to get their electrical certification, then they can work alongside Jordan on repairing the car. Jordan has the tech training from BMW, he can pass on the work to another tech right beside him who can take over and be qualified to work on the car, especially if Jordan gets too busy with other things," Chris replied.
Training for the independent installer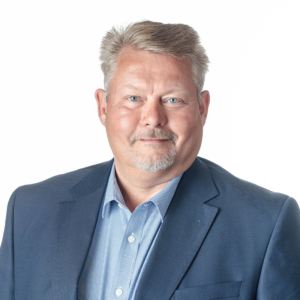 Yurchak asked, "What about the training for techs outside of the dealer network and the colleges mentioned… is there other training for your technicians being an independent installer?"
"As you know one of our main suppliers with their expos and training sessions have been a very valuable resource to keep my techs current. It has been suggested that maybe manufacturers would possibly offer courses to independent shops… join in with their factory techs partaking in a course offered at the dealer level. Just from the BMW side of things, there have been 'hints' of that coming down the line, basically about having the brand-certified independent repair shops. It was talked about that we could hang the logo on our front door, etc., but there would be parameters to qualify and that came down to parts purchasing… we would have to purchase a percentage of parts through the dealers in order to be a certified repair shop. But like I said, there's been talk over the years but really nothing has been done yet. We rely on one of our main suppliers for the training. After they have expos, etc., we can join in and take continuing educational courses.
"For the independent sector, that's a really big draw just to come to work for an independent because they're worried if they leave the dealer, that's as far as their training will go, they're going to be stuck. If they leave the dealership, they will only know how to work up to the 2022 cars, they will not be able to further their education! Offering continuing education is a valuable resource for us to get technicians at the dealer level and still be able to continue with their technology and not fall behind," Chris stated.
Jason said, "What you're saying is that the independent tech's career doesn't install them in what they are working on at the dealership, they can continue to work aftermarket and have a very successful time working up to the latest model. "Yes," said Chris. "We always lack a little behind… about two years…because that new technology from manufacturers takes a while to trickle down. You don't see the new vehicles until they really drop out of warranty."
Getting the info
"So how difficult is it for you to access tech info on BMWs?" Yurchak asked.
Chris answered, "If we're talking EVs, BMW produced their first i3 in 2014, but I'm in a unique position because I have a lot of support from our BMW dealers here and getting info from BMW is not an issue. Of course, I'm very biased as to what we do and how specialized we are so therefore it's not a problem getting information from them on older BMWs.
Jason asked," Do you get all the technical information—the schematics, service manuals, everything else?"
Chris: "Yes, one hundred percent… codes, diagrams special tools. If I need special tools, and if I borrow from the dealers more than three times, then I buy them! It works well, they're very supportive in helping us. They used to think we were a threat and wouldn't give us any parts and tools to repair the cars, but they have come around… they know they can't possibly fix them all and there is enough work for everyone. They want to keep us going because if they give us the tools to fix the cars, we buy the parts from them."
Yurchak: "The maintenance of these EVs… what are the different components you're working on maintenance-wise on them?"
"For us right now, and I'm just talking about the i3REx as a case in point, with the extended range they also have a gas engine and they have engine mount failures, and although it's an EV we're still doing regular mechanical changes on them. Same thing with a suspension on EVs… because they're much heavier, we're finding failing suspension… springs, shock absorbers, etc."
And with that, time was called, and the Curbside Chat wrapped up.