CarCare Business contacted Jeremy Douthwright at Hillview Auto Repair in Hanwell, New Brunswick. We asked Jeremy all about his business and now we are sharing his story with you.
I started the business back in 2015 after I had worked out west in Alberta for three years. Previous to that I had been at a Honda dealer since the start of my career in 2003. 
I was looking to stop travelling back and forth from Alberta to New Brunswick. It had always been a dream of mine to open my own repair shop. I found a shop whose owner was retiring and was able to step in and take over from him—he had only been in that location for about two years. I went to NBCC Moncton right out of high school in 2002, after taking some auto shop classes there. I watched my dad fixing our vehicles my whole life, and got to help him out, so when it came time for me to drive, we fixed what we drove, and I thought it would be something that I would enjoy doing. I liked the thought of helping people and this was a way to do it and make a career out of it. 
Over the course of seven years in business I found it has grown a lot out of necessity— for example, there were only two hoists in the shop when I took over, and one was not in very good condition, so I replaced it almost immediately. Not long after that, I found that a third hoist would be necessary, so we had one installed in the empty bay. After five years of leasing the shop, I was able to buy the property which also had another shop on the property—a single-bay garage. Again, out of necessity, we raised that building four feet and installed a drive-on alignment hoist and alignment machine. So technically there are two shops to work out of, but it works well not having to sublet alignments anymore.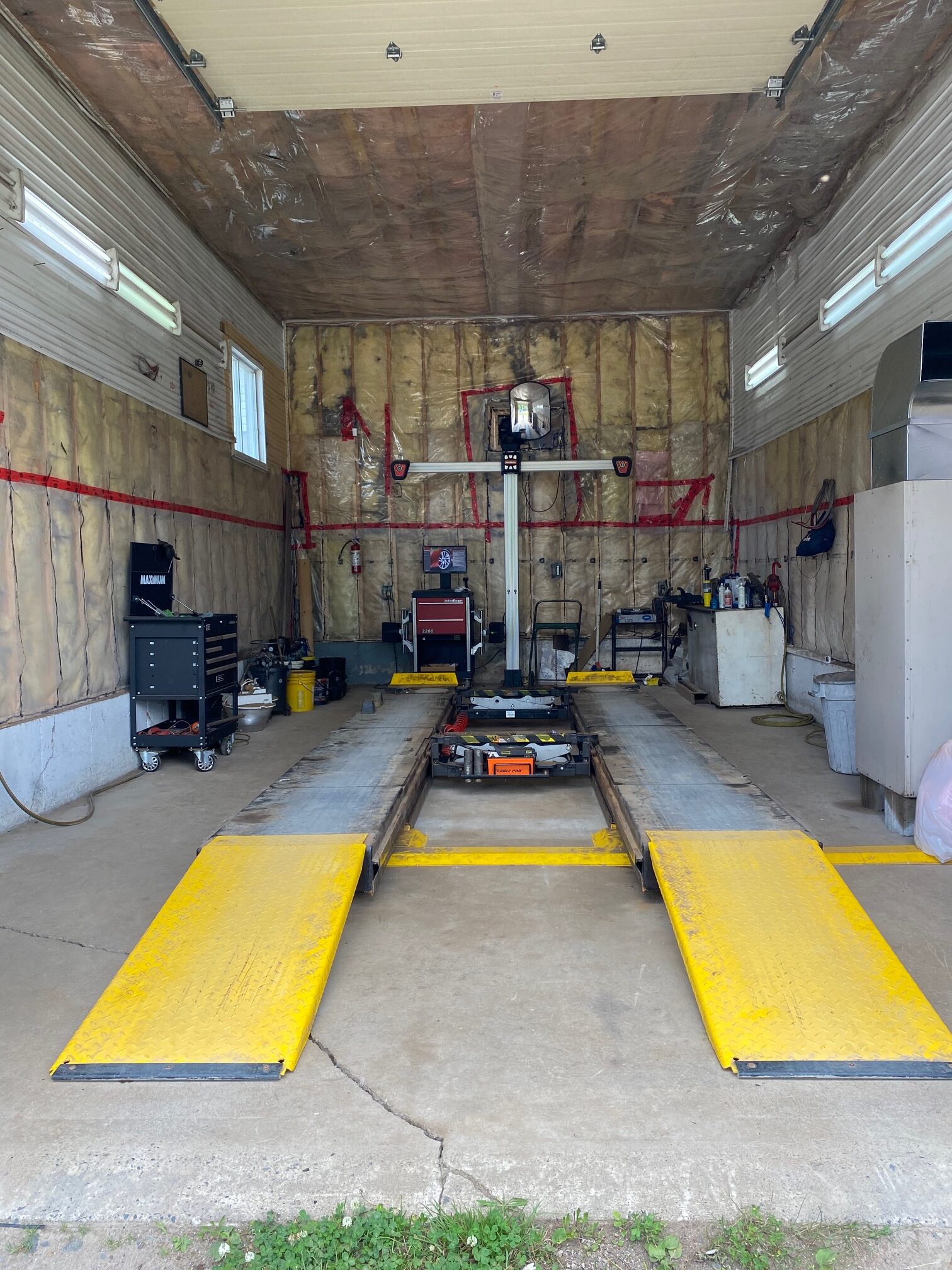 Kept on growing
We have grown each and every year since 2015—even though COVID-19 took its toll on all of us in 2021. We have five full-time employees, one for Parts and Service, three techs and a labourer plus a part-time bookkeeper. The main shop consists of three bays, a customer waiting area and an office with two big windows overlooking the parking area. The shop was originally an auto body repair shop turned into an auto repair shop, and as I mentioned, we installed an alignment machine and hoist in the other shop on the property, with the alignment setup being the most recent investment/upgrade to the business. We've also added a scan tool with key programming capability and the ability to perform software updates via a pass-through device using factory information to try and avoid sending some repairs back to the dealer. 
These days there are so many options for training, mostly online since COVID, but it is hard to keep up sometimes. We have access to a lot of online training platforms as COVID had shut down any form of in-person training. We also have access to three different sources of repair service information not to mention the vast resources online, where tons of automotive techs can go and share information with each other from all over the world. 
Building a loyal customer base
In order to build a loyal customer base, I believe that a shop, not just the owner, has to be reliable and trustworthy above all else. You need to show your customers that you are there for them when they need you. Do what you say you're going to do, build relationships with them, and don't just make it about the repair, get to know them and their vehicles. Sure, you're not going to please everyone every time, that's sometimes out of our control, but they will see the effort put forth. Consistently doing good work is obviously a factor also as we don't do a whole lot of advertising, so word-of-mouth is huge for us. Offering a great warranty on parts and service really gives us the ability to look after the customer typically for years after the initial repair and that speaks volumes for the customers.   
Having top-notch staff is great for building great customer bases and with the smaller repair shops, typically it's not only the service staff that gets to interact with the customers, a lot of times the techs get to know the customers as well and that builds confidence.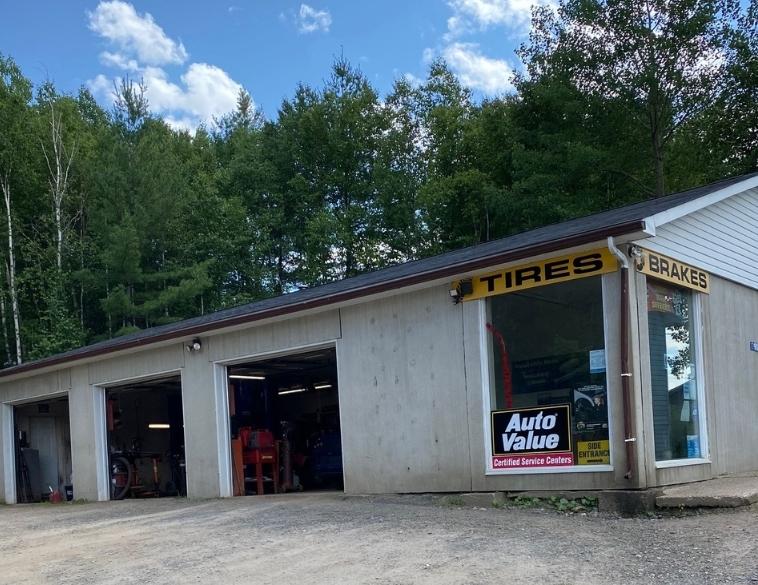 A time of challenge
Some of the major challenges we are faced with now—like every other industry—is finding good techs. There seems to be a shortage of skilled labourers out there. Speaking with some trade colleges, it seems enrollment is down across the board and I'm not sure where that's going to take us. I know we are booking farther out now than we ever have, I can only take on one more tech but that would help get through our workload. 
Newer vehicles with newer technology pose challenges for us in the aftermarket side of things as some are even blocking us from scanning for codes—there are ways around that but, it's another fee on top to gain access. We have to talk about electric vehicles that are becoming more and more popular and wonder where does that leave us? We are unsure at this time, but it's on our minds. Hillview Auto Repair is your typical small auto repair facility with four bays and can handle most any jobs from your basic oil/filter services, major and minor maintenance schedules, right up to engine/transmission replacement. We can look after engine diagnostics, driveability concerns and A/C diagnosis and repair, plus steering and suspension work then perform the wheel alignments after. We are even starting to program replacement keys along with your "push to start" vehicles. 
It requires a substantial investment to have all the tools in a one-stop-shop setting, but we have worked hard over the seven years to accomplish this, and it certainly couldn't have been done without the support of our customers.