For independent repair shops, customer retention is key to long-term success. And ensuring that clients are consistently satisfied with the service provided is essential to making that happen.
This is why leveraging the power of a capable Shop Management Software (SMS) solution and Customer Relationship Management (CRM) function is absolutely critical.
Tailor-made
To begin with, a service centre needs to ensure that its SMS solution meets several key requirements, most importantly, that it is tailor-made to the needs of the business. According to Karole Lauzier, Vice President, Marketing for VL Communications, this means not only being able to handle aspects of the business such as tracking results and generating business reports, along with creating estimates and managing billing and invoicing but effective follow-up with customers. "A module for CRM is an asset to the service centre," explains Lauzier, who also notes that effective e-commerce capability between the shop and parts suppliers is also essential to a smooth, frictionless customer experience.
At ALLDATA, President and CEO Satwinder Mangat, says that because there is no one-size-fits-all approach to SMS, being able to offer multiple options to repair centres, provides these businesses with not only the ability to properly assess their needs but choose a system that best meets those requirements both today and in the future.
That's why," he says, ALLDATA offers three different shop management solutions: 
Estimator, an easy way for shops to create professional estimates with parts and labour data from ALLDATA;
ALLDATA Shop Manager, a simple SMS for day-to-day shop essentials, including estimates, repair orders, invoices, customer management, parts ordering, and basic sales, tax, and payment reports; plus
ALLDATA Manage Online, the company's most robust SMS, with additional business reporting functionality, a CRM manager, and integration with Quickbooks, myCarFax, Demandforce, MechanicNet, and Worldpay.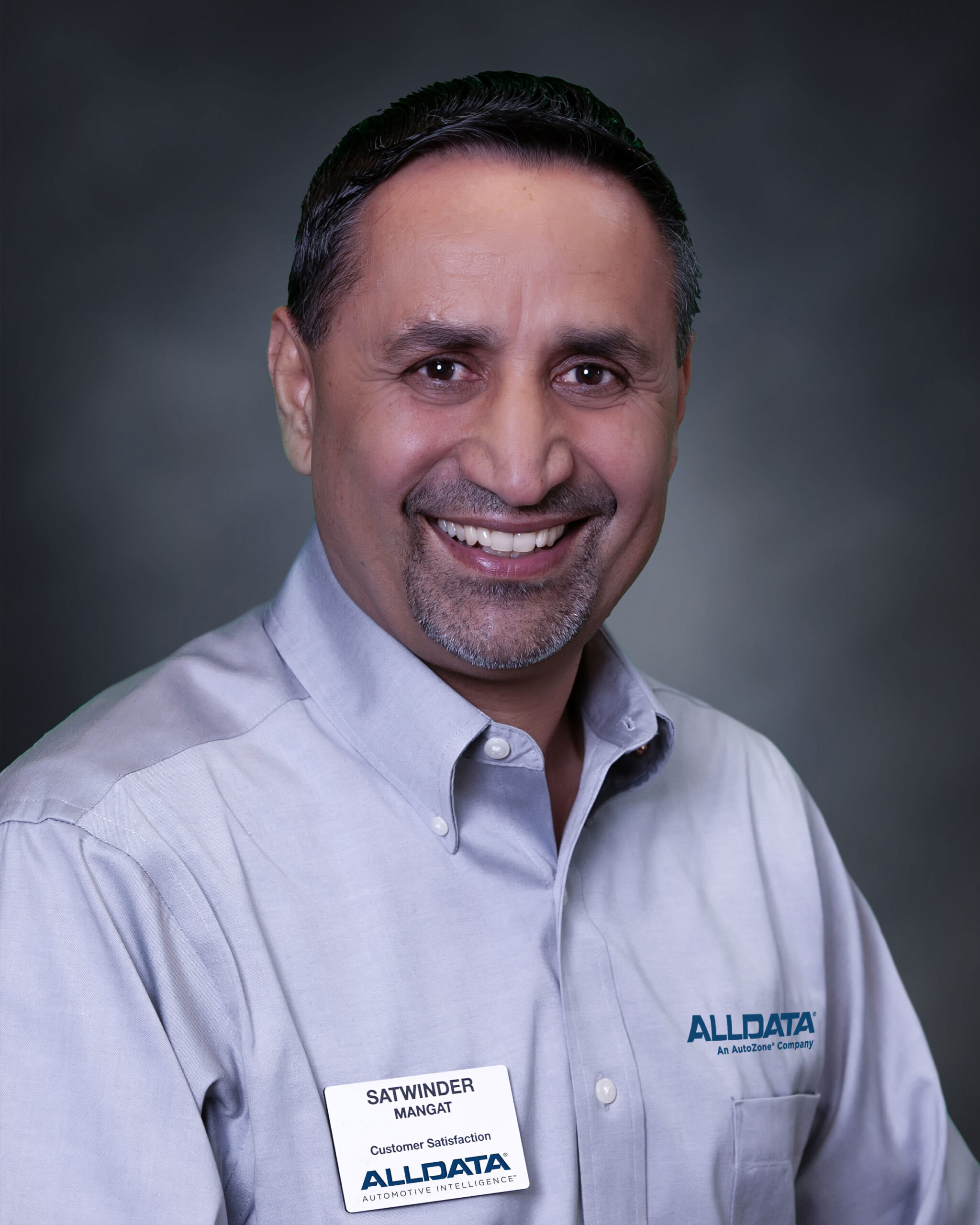 Effective training
Having the solution is one thing, ensuring staff are effectively trained to use it to its potential is another. As Mangat explains, "like any new system or tool, it takes some planning, organization, and training to successfully incorporate an online shop management program into a shop's workflow." Additionally, he notes that the convenience of being able to automate day-to-day tasks like documentation and reporting is often worth the time and investment to both implement the system in the shop and ensure staff are fully versed in using it.
Additionally, when choosing an SMS, service providers also need to consider integration with other solutions. Epicor's Integrated Service Estimator (ISE), is a tool that can be added to most SMS platforms to help them accelerate the estimating and parts ordering process, improving efficiency and customer service. "We've found that shops that integrate ISE with their SMS or point-of-sale systems see impressive increases in mechanical repair business because the solution makes it so easy to identify these opportunities and locate, price, and order all of the necessary parts," explains Suellyn Sprague, Senior Director of Product Development for Epicor. "Shops can also use ISE to add comprehensive tire estimating and sourcing capabilities to their SMS," says Sprague.
Unaddressed service
Another way that service centres can leverage the power of their SMS, is by tracking aspects such as unaddressed service needs on customer vehicles. Epicor offers its SideKick360, an add-on solution that incorporates a "Maintenance Hunter" feature that can track these service requirements on each vehicle, based on both OEM and the shop's own parameters. This saves time by eliminating the need to trace back through past invoices and repair orders, while at the same time painting an accurate picture on performed and outstanding maintenance on each vehicle that comes through the shop.
When it comes to CRM, a critical part in helping service centres cultivate repeat business, Satwinder Mangat at ALLDATA notes that many customers today appreciate updates on vehicle service via text, instead of emails and phone calls. "That's why," he says, "incorporating CRM into a service centre's workflow is essential."
By incorporating a CRM function into a robust SMS platform, the result is an easy and efficient way for shop staff to communicate with customers, whether individually or in groups, via their preferred channel of communication.
"This leads to increased revenue by anticipating maintenance needs based on service intervals or deferred services," explains Mangat. The result, he says, is enhanced customer satisfaction that improves retention and yields valuable referrals, while at the same time, improving the shop's profitability due to reduced costs and time associated with supporting and servicing clients.