Andrew Ackers and his partner, Alysa first opened the doors of Upper James AUTOPRO in Spring 2019, in Hamilton, ON.
Each had managed repairs shops for an automotive organization who began to sell some outlets. When this location came up for sale… they thought, 'let's go for it!' And took the plunge.
Ackers has always had a love for cars. "My Grandfather started out as a mechanic in the '60s and passed his passion on to me. I began my professional career through the automotive business program at Georgian College—a great introduction to the industry."
We asked Andrew why he had chosen this profession. He replied, "I have always had a passion for cars and loved to work on them, but I also have a love for the business. I have really enjoyed working with our clients… building lasting relationships. Seeing our hard work begin to pay off and the business growing has been incredibly rewarding.
Still evolving
"As a relatively new business, we are still actively evolving! This location was in desperate need of consistency and stability, it had changed brands five times in under six years. We needed to show our new client base we are here to stay, interested in creating long-term relationships. We took on talented technicians that allowed us to grow the business and take on difficult and complicated repairs other shops had turned away. We also kept a keen focus on client experience—we made it a 'process' that felt organic to them and always delivered a 'wow' response. There is a science to going above and beyond and we invested in making that our mantra."
Inquiring about the range of services he and his staff provided, Andrew had this to say. "There is very little we say no to at Upper James AUTOPRO. We specialize in European vehicle repairs but work on all makes and models. General repairs, complicated diagnostics and regular maintenance… but do not perform any bodywork or internal transmission repairs. We also rely heavily on getting our needed parts on time and our supplier, Barton Auto Parts does this very well… keeps our supply in great order."
Andrew told us there are seven people working at Upper James AUTOPRO—Andrew and Alysa work the counter and they have two technicians—Jeff Hunt and Mark Medel plus three apprentices—Mackenzie Sawyer, Austin Ridgeway and Avery Fox working in the five bays which includes a 4-post alignment rack.
Ackers explained that when they took over the shop, they also relocated their tire equipment to create an additional work bay. "We are currently shopping for an electric vehicle charging station so we can begin our EV repair journey. We have updated each year to the latest scan tools to support J2534 pass thru in order to use dealer-level diagnostics and programming. We have also upgraded our scoping abilities as they are becoming more critical to pin-point electrical issues with today's vehicles."
Training
And on the subject of training, Andrew responded quite quickly with these remarks.
"Training takes many different forms at Upper James AUTOPRO, we have had to become creative over these last two years to ensure our team continues to expand their knowledge base.
"We are very fortunate to have two amazing minds that often work together. Our pay structure for our technicians allows them to support each other through collaboration when working through difficult diagnostics. We take every opportunity that walks through our door as a learning experience. We understand that profitability is key in a shop, however, when a difficult diagnostic other shops may not be able to solve comes around, our technicians have the confidence to make it their mission to solve the problem. Then the conversation is had with the client about the diagnostic complexity—we understand we may not recoup all that diagnostic time when billed to the client—but it allows our technicians to problem solve through a repair that could have easily been deferred to the dealership if they were employed at another service centre. We take these opportunities as training exercises for the technicians to craft their skill and grow their knowledge as a technician.
"We also do online training through NAPA and Worldpac, especially these past two years. Both Mark and Jeff are set to fly off to Florida in March to go through a full week of extensive training at Worldpac's STX conference."
Enquiring about what he determined was necessary to build a strong, loyal customer base, some of the factors he considered important, he remarked, "Building a loyal customer base is something we actively track and measure. It has become a science for us, from the client's first interaction to preparation for their second and third visit, to the follow-up afterwards. We follow a process religiously and build in small 'above and beyond' moments into the interactions to wow and impress the clients.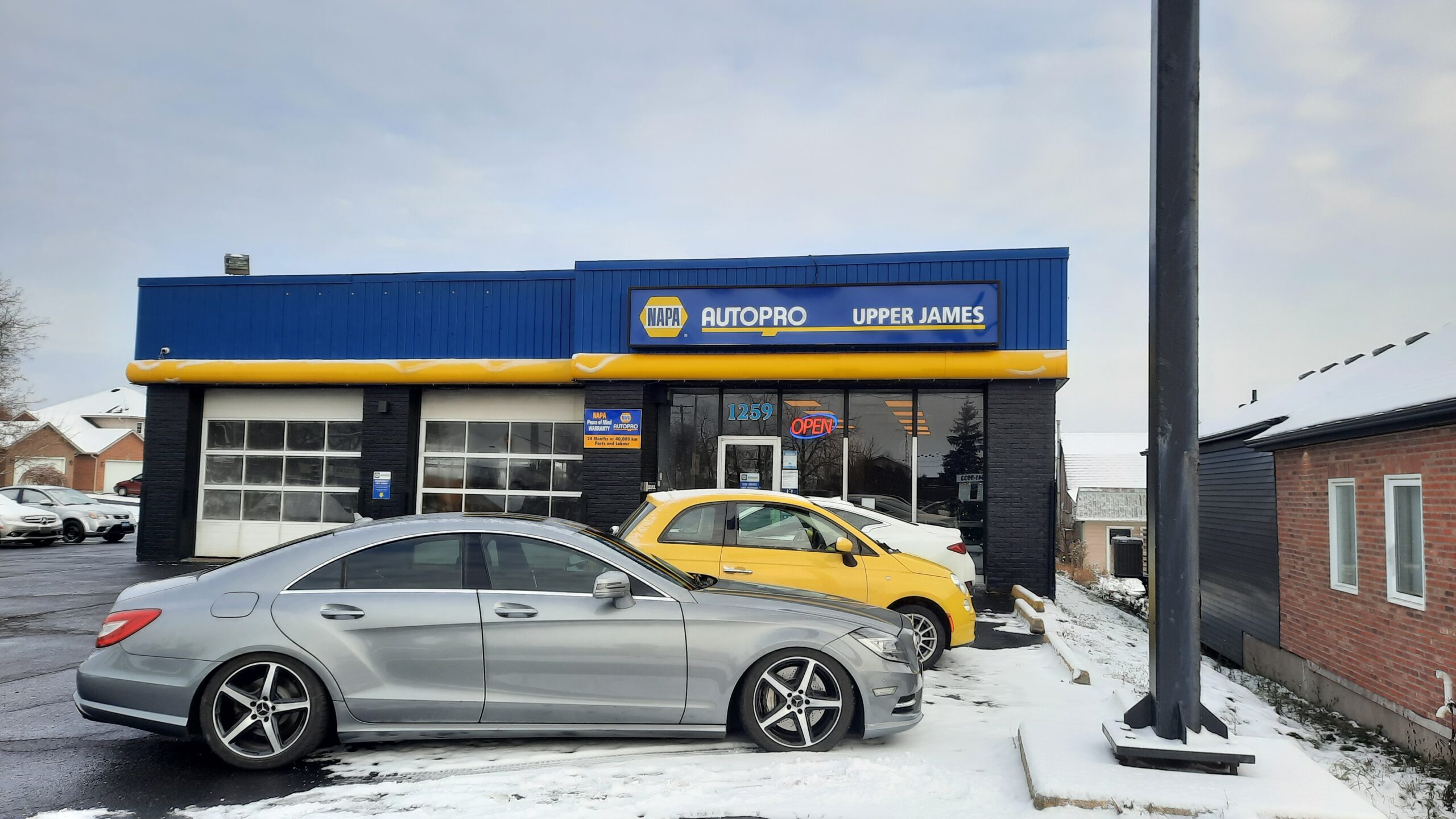 Above and Beyond moments
"The Above and Beyond moments are key to creating clients who will sing your praises. Some examples would be buying a bouquet of flowers and a giant red bow when a new client comes in for a safety and tells us this a new car that's a birthday gift for his wife. Or leaving a box of organic KD in the car of a new client who mentioned they started a new diet but missed their favourite snack. To accomplish these moments, you need to invest time into building rapport and creating a relationship. Be willing to listen and document what customers tell you.
"Beyond creating 'Above and Beyond' experiences, you also build a loyal customer following by taking a keen interest in maintaining their vehicle properly, extending the life of their car… recommending proper maintenance and being diligent in performing the preventative services that help save clients' money in the long run.
"Finally, our last mission is to show clients that bringing their vehicle in for service does not have to be painful or difficult. We offer fully digital/remote servicing—provide valet service, send a digital inspection, and offer payment online. This has become increasingly important in this changing time," states Andrew proudly.
We asked Andrew what challenges/opportunities he sees in today's service repair industry.
"We see exciting opportunities in this industry! Clients are demanding a higher level of service than ever before and will take to the Internet very quickly to either spread the good news or take you down. The traditional model of repair shop can no longer survive in this current market if they are unwilling to invest in training both their technicians and front-line staff.
"We are part of a business group with other shop owners and is invaluable to us. Being a business owner can be an isolating experience, so working together with other shops is incredible support. We work together with a coach, discuss our numbers, from parts margins to yearly profitability… everything is on the table, nothing is hidden. This allows us to have complete transparency and get real support and advice without any bolstering or nonsense. This support has been critical to our success."
Some very astute understanding and comments about running a repair shop of today… and tomorrow!