Premium quality and protection for today's precision-engineered, high-performance engines.
As internal combustion engines have evolved, so have the lubricants they require. The last 25 years have seen some incredible advancements in engine design, metallurgy, and protection requirements, largely driven by ever-tighter fuel economy standards and emissions regulations.
One of them has been a reduction in friction, reducing internal drag on the engine, meaning less fuel is required to power that engine. In order to achieve these lower friction requirements, ever thinner motor oils have been introduced, and along with them, new oil specifications. A major step was the introduction of the International Lubricant Standardization and Approval Committee (ILSAC) GF-6A and GF-6B requirements that came into effect in 2020.
Compatibility distinctions
GF-6A signifies motor oils that are backward compatible and can be used in older vehicles while GF-6B denotes new formulations going forward that are not backward compatible.
Another reason for these new specifications has been to create oil formulations designed to protect modern engines from issues such as low-speed pre-ignition (LSPI).
This is a particular concern on modern gasoline engines equipped with direct fuel injection and turbochargers, where excessive heat and carbon build-up can cause excessive pressure build-up in the combustion chambers leading to major engine damage. Oils designed for these engines, that meet the GF5 SN+ or GF-6 standard are considered essential for these applications.
According to Albert Côté-Séguin, National Key Account Manager, PCMO Marketing & Services at TotalEnergies Marketing Canada, lubricants such as QUARTZ 9000 and QUARTZ INEO not only meet API standardization testing requirements for LSPI prevention but even stricter standards, surpassing requirements such as those for General Motors for its Dexos 1 gen 3 specification.
With many modern passenger vehicles featuring turbocharged engines, driving habits factor in as much as lubricant selection and protection. Because turbos also require engine oil for lubrication, they are even more sensitive to temperature variations and roughly 70% of turbo failures are attributed to oil-related issues, says Dennis Mullen, Regional Sales Manager, OES, and Traditional Markets at Plews Edelmann. Accordingly, he suggests motorists make sure to let the engine idle for a few seconds before driving off, particularly in cold temperatures as well as letting it idle before shutting off again, particularly after hard driving or towing. Doing so allows the turbo to cool and prevent oil from coking up and varnishing internal components.
Quality counts
At Eldon Ingram NAPA Auto Pro in Stratford Ont., shop owner Rob Ingram is a big advocate on quality when it comes to choosing lubricants, especially given that more and more OEM spec oils are being produced, designed for engines with specific requirements. Albert Côté-Séguin concurs. "Gone are the days of generic, multi-purpose engine lubricants," he says. "Today, most OEMs require a specific fluid meeting their own in-house specification."
This means that consumers can no longer go with a low-priced bulk oil for their vehicle as the results could be catastrophic. For service providers, this means stressing the importance of using the right oil and budgeting accordingly.
There's also the question of maintenance intervals. While we've seen OEMs generally extend service periods for oil changes, partly to offset the increasing cost of modern spec oils and to be competitive with rivals, careful consideration is still warranted at the service provider and consumer level.
Most regions in Canada fall under severe service requirements due to the wildly fluctuating swings in temperature between the summer and winter months. Additionally, dust and humidity, as well as stop-and-go traffic contribute to what is an extreme operating environment.
That's why, at Wakefield Canada, service repair customers are recommended to talk with their clients about how they use the vehicle, in order to determine whether shorter drain intervals would be more suitable.
Castrol Edge 0W16
Available through Wakefield Canada, Castrol Edge 0W16 is a next-generation, motor oil designed for highly efficient modern engines, including those equipped with direct injection and turbocharging. Its ultra-low viscosity makes it ideal for motors built to ultra-tight tolerances and designed for minimal internal resistance and maximum fuel economy. Available in 1-litre and 208-drum sizes, Castrol Edge 0W16 meets the latest API and ILSAC GF-6 standards and is designed for the ultimate in engine performance and protection.
Pennzoil Platinum High Mileage
Along with Pennzoil Platinum and Ultra Platinum, this state-of-the-art, fully synthetic motor oil is engineered to provide protection in ultra-high heat spots inside gasoline engines, including the piston rings and skirts, where temperatures can reach 204.4°C and combustion chambers, which can reach 1371.1°C.
Designed for lower volatility and less risk of evaporation, Pennzoil Platinum High Mileage helps ensure the engine remains at its viscosity grade, improving protection as well as reducing the formation of contaminants and oxidization. Made from natural gas, Pennzoil fully synthetic motor oils are specifically engineered for the blending of modern, low-viscosity grade lubricants, designed to maximize fuel economy and performance while minimizing friction and wear.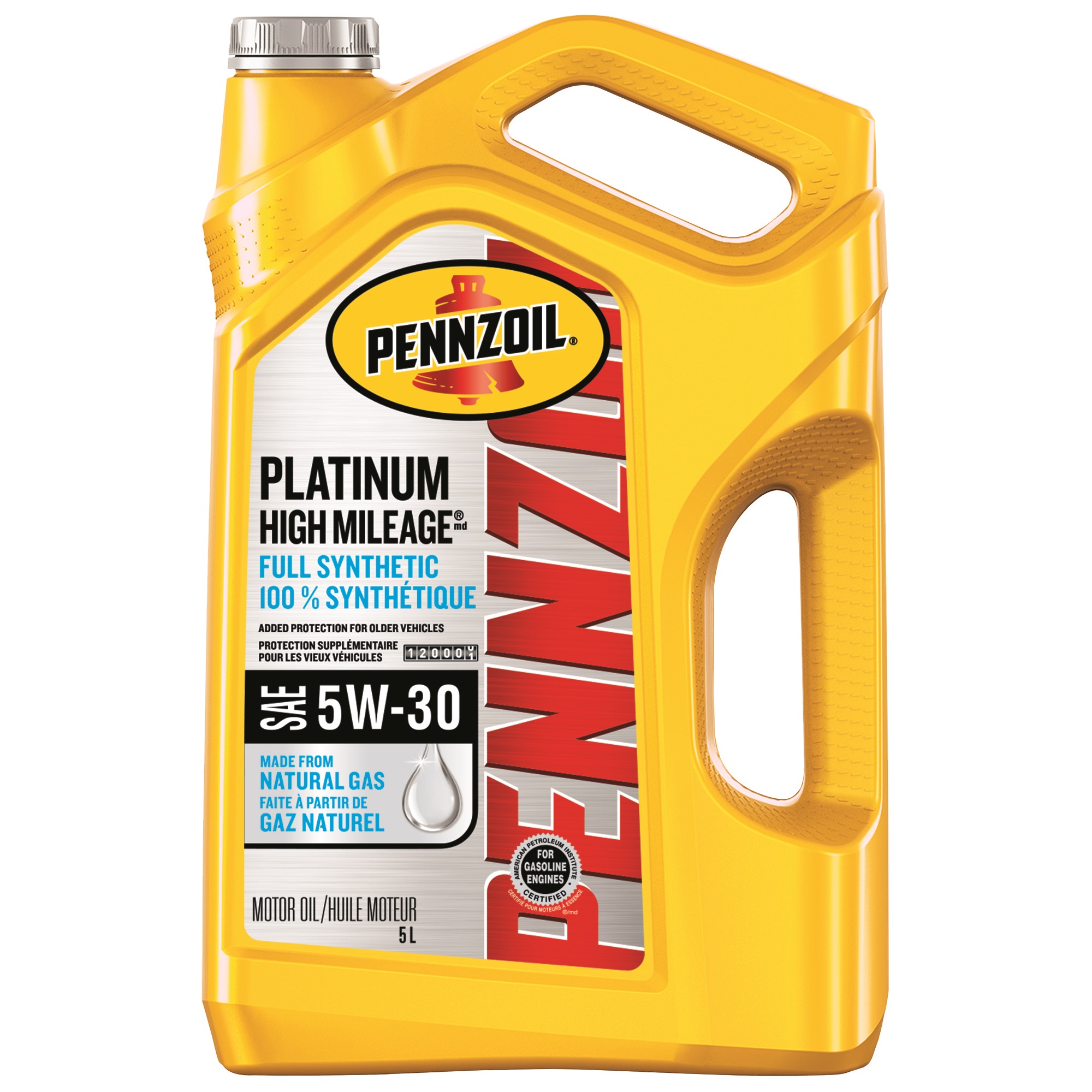 Quartz 9000 Xtra Future FGC 0W-20
Incorporating Total Lubricants' breakthrough Eco-Science Technology, Quartz 9000 Xtra Future FGC 0W-20 is an advanced synthetic technology engine oil that provides ultimate protection against wear and deposits. A new enhanced formulation makes it an excellent solution to control LSPI (low-speed pre-ignition) while maintaining a high level of detergency to keep engines clean.
Designed to protect against post-treatment systems for gasoline engines, as well as minimize internal friction and help deliver maximum power, Quartz 9000 Xtra Future FGC 0W-20 is particularly well-suited in today's small-displacement hybrid and stop-start engines. It has official approval from many OEMs, as well as backward compatibility of API and ILSAC standards for older engines.