As the seasons start to change, service providers need to plan for the colder months ahead.
Canadians are adapting to many changes in the automotive aftermarket sector.
The COVID-19 pandemic continues to play a role in our daily service operations as well as contributing to other factors such as the continuing chip shortage that has created new vehicle supply shortages and put pressure on used car values.
Through all of this, we have stayed the course and continue to maintain and service our customers' vehicles while keeping our staff and customers safe.
More travelling
We are starting to see people wanting to travel again, most of them are visiting different provinces, which is good for the Canadian economy.
That being said, there is still uncertainty about travelling outside of Canada.
Many snowbirds are still not sure about going south this winter and we may find that we don't see those vehicles in our service bays for regular maintenance prior to departure for sunnier climes.
Our children are back to school and people are returning back to the office. 
Many of us working from home have not been driving as much as we normally would.
Shops are finding that more parts are in need of replacement due to lack of use.
Particularly common are corroded or seized brake components caused by vehicles simply sitting in driveways.
Also, as we approach the winter months the changing of seasons should be a reminder to all the shops out there that with wet conditions, staff and technicians are more susceptible to slips, trips and falls in the workplace. 
Oily floors, uneven walking surfaces, and loose equipment or tools left lying around are common culprits that contribute to falls each year.
We can't stress enough that proper housekeeping protocols must be in place at each facility to mitigate risk, with slip-resistant mats present and proper footwear worn at all times.
Tire changeovers
As we enter fall, our industry also has to contend with tire changeover season.
Offering your customers, the following will keep them safe and reduces the need to worry about their tires.
Seasonal Rotation of Tires October/November & April/May: Tire change over, balancing and storage of tires. No more lugging tires around.
Professional Tire Inspection: Check tire condition and tread depth to prevent problems before they occur and inflate your tires to proper specifications.
High Precision Wheel Balancing: Making sure wheels are accurately balanced with our computer-assisted balancer. The result reduces vibration and prevents uneven tire wear.
All of you are probably already offering these services and this is just part of the change-over process, but I want you to consider this when you are busy during the tire season.
Often, we don't tell the customer what services are being done as part of the package, particularly when it comes to tire storage.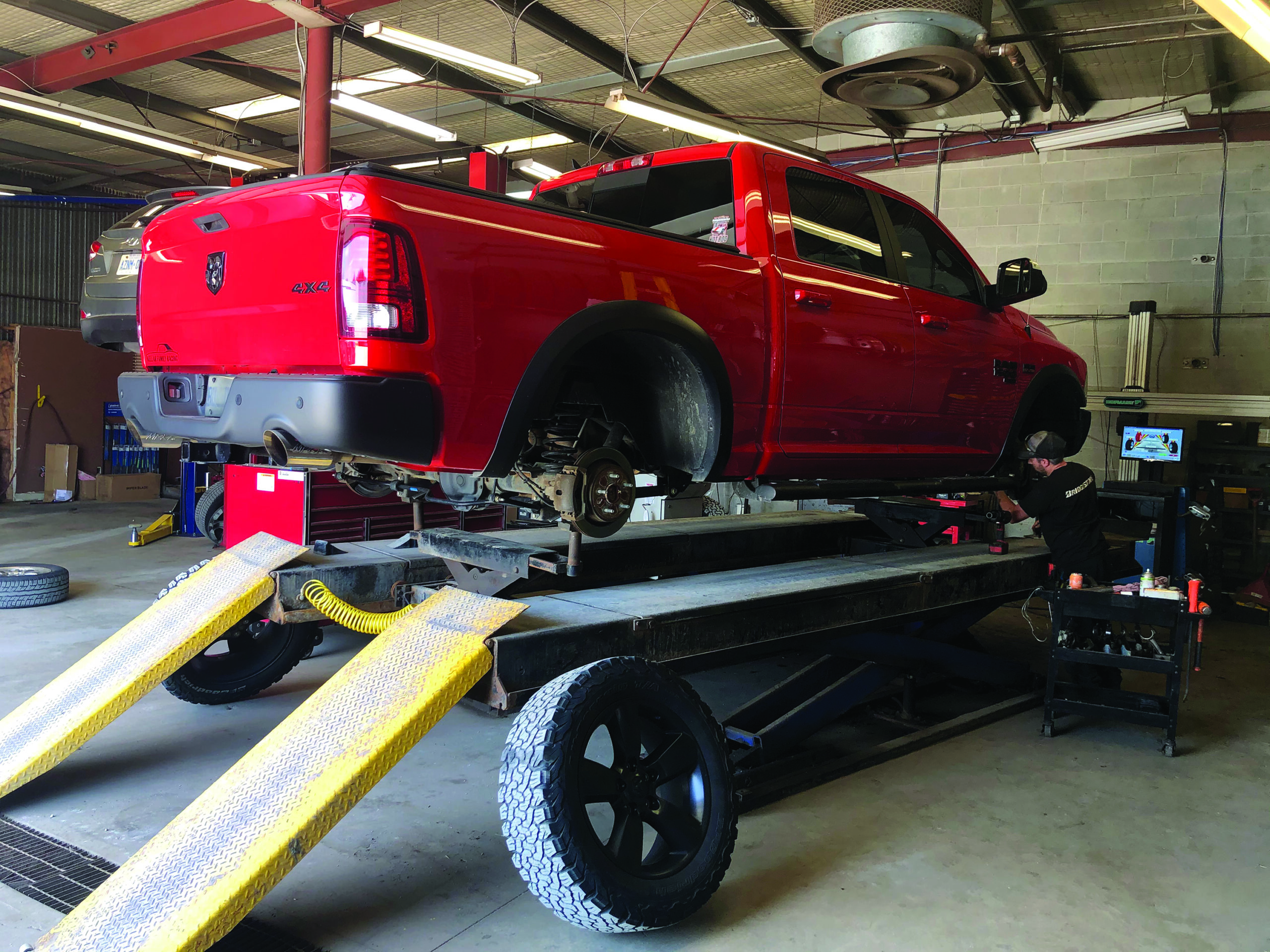 That's why it's important to let customers know we provide that option for a small fee.
Having it on a display in the waiting area, lets the customer know that if they need storage for their tires, it's available to them.
As service providers, we have to bear in mind that many consumers are limited when it comes to space and may not be able to place their summer/all-season tires into the garage for winter to store them.
Customers' needs change and regardless of age and living arrangements, many appreciate the ability to have tires stored for them by their friendly automotive service provider.
---
Diane Freeman is Executive Director of the Automotive Aftermarket Retailers of Ontario (AARO). You can reach her at 

[email protected]
.