Ride control can be a lucrative revenue stream for shops, provided it's explained and serviced the right way.
Ride Control has one of the biggest impacts on overall vehicle performance.
From steering to handling and braking, the condition of the ride control system can mean the difference between preventing a collision or being involved in one.
And yet, for many consumers, the issue of when to replace ride control components can often be a contentious one.
To begin with, it's much more than just swapping out a set of struts or dampers.
Complete system
Victor Moreira, Technical Services Manager at Mevotech, notes that technicians and service advisors need to educate their customers in understanding ride control as a complete system.
"Everything on the vehicle is co-dependent," says Moirera.
"You need to look at the entire [suspension] system and make sure everything is balanced."
Often, he says, component failure isn't just the result of a part wearing out, it is often attributed to other problems that can cause components to wear prematurely.
This becomes particularly important for aftermarket shops which typically deal with vehicles that are off warranty, often four years old or more.
Over time, things happen.
"The alignment may be a little off, the tires might be worn a bit and even people's driving habits change over time," says Moreira.
As a result, he cautions service advisors and shops technicians to consider that reputation is everything and when it comes to factors such as ride control inspection and replacement, it has to be more about just changing parts and trying to maximize margins.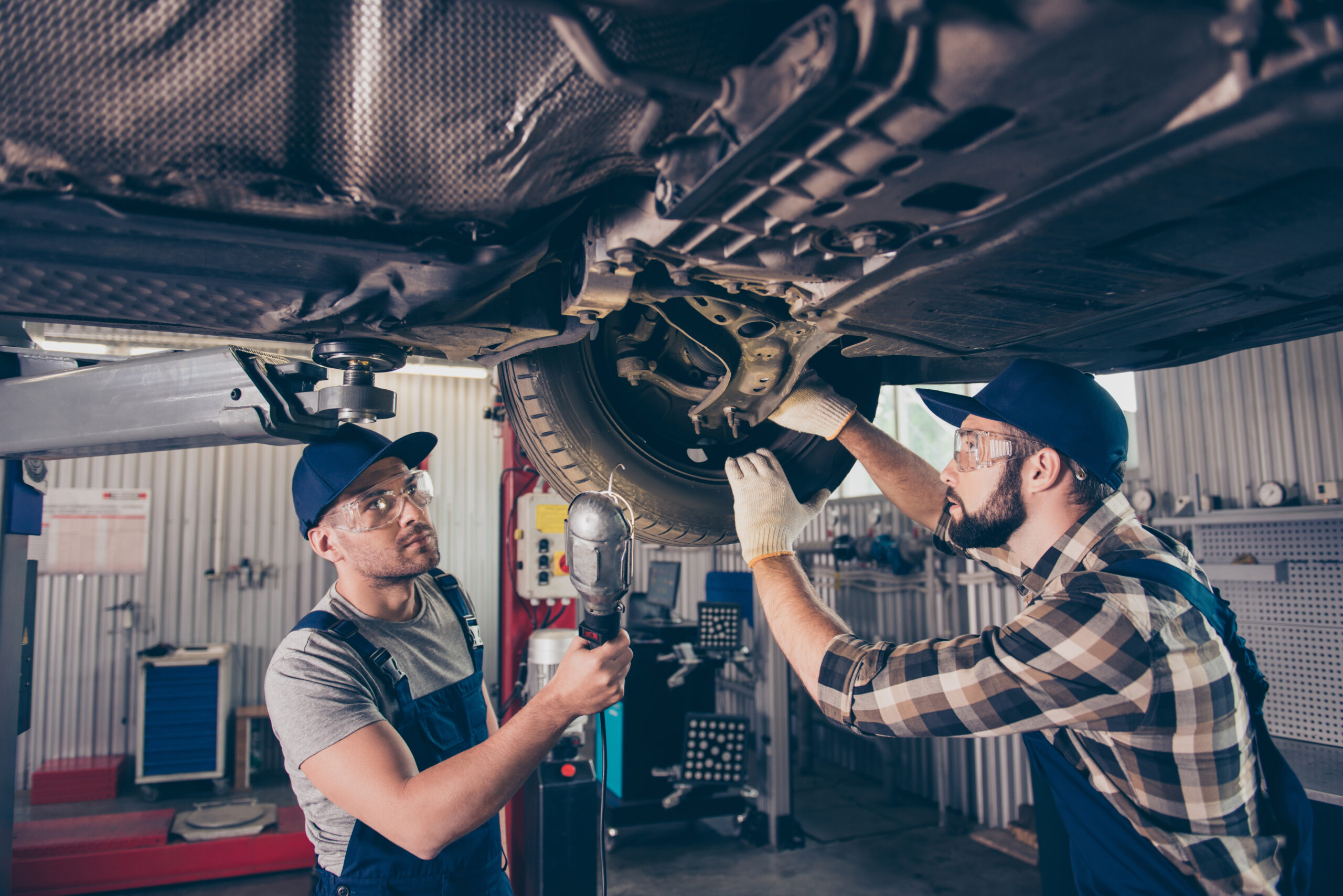 "If you're not really caring about the quality of parts you use, you are just frustrating your customers and eventually they will go elsewhere."
Another important consideration today for many independent service providers is current market values for used vehicles.
The ongoing shortage of semiconductor chips has impacted the supply of new vehicles, putting added pressure on used car prices.
For the aftermarket, this does present a number of opportunities, particularly when it comes to maintenance and repairs.
Aaron Shaffer, Director of Marketing and Product at KYB Americas, notes that this situation in the market, where older vehicles are worth more, enables service advisors to help sell their customers the idea of preventative maintenance and invest in better quality parts for their vehicles, including ride control components.
More sense
"When the value of the vehicle is high and new cars are so expensive, plus the customer knows the history of the existing vehicle they have, it does make much more sense to reinvest in it and keep it on the road," explains Shaffer.
Yet selling ride control can still be a tough proposition and a big part of that can often be down to the shop itself and the staff.
Shaffer notes the reason why many shops aren't successful at selling ride control is because they don't believe in it.
"It really starts with the shop owner, believing that it's important," he says.
One way is for the owner or manager to test the process out on their own car, by performing a proper road test with it, replacing the shocks, struts and necessary suspension parts and then doing another test drive.
"Feel how much body roll there is, count the oscillations after you stop and feel how much the vehicle bobs up and down when you are going down the road at a steady speed."
Shaffer also explains that it's important to make note of the noise vibration and harshness (NVH), and then work with a local jobber to get the new ride control components installed and test drive the vehicle again, benchmarking the difference between before and after.
Easier sell
Once the owner/manager is able to see the difference themselves, it becomes a much easier sell for the shop.
Victor Moirera at Mevotech also stresses the importance of performing a road test, because you can't always see what the problem is by putting the vehicle on the lift.
He notes that in many cases strut mounts can be a huge issue but the only way you can gauge how bad the problem is, is by subjecting the vehicle to load, which means driving it.
"The owner of the vehicle often doesn't realize something is wrong," he says, partly because the wear is gradual and hard to detect over time if you're in the same vehicle.
By contrast, giving your technicians the chance to drive different vehicles, some with worn ride control and then others with quality replacement parts will result in night and day differences.
Additionally, shops can be successful at selling ride control by including an inspection as part of preventative maintenance each time the customer brings their vehicle to the shop.
This provides the opportunity for the service advisor to prepare the customer for future maintenance and repairs, save labour by combining ride control service with other repairs, plus with the advent of tools such as digital inspections, technicians and advisors can provide customers with accurate, transparent information of what needs to be replaced, when it needs to be replaced and why.
Electronic features
While ride control can prove a lucrative revenue stream for service shops that believe in it and are able to convey the performance and safety aspect of using quality replacement parts, there are other considerations in the market today.
One of them concerns the increasing number of sensors and other electronic systems designed to complement mechanical components on the vehicle.
When it comes to things such as anti-lock brakes, stability control and automated braking, these electronic functions will only work as well as the mechanical parts they are designed to enhance.
"When components start to wear, the system will take longer to perform its command," says Aaron Shaffer. Additionally, if the owner of the vehicle decides to have economy parts installed that weren't originally designed for the vehicle and don't meet the original factory specifications, then stability control and automated braking are compromised.
That's why he says, it's important for technicians to understand how reliant these electronic functions are on properly performing mechanical components.
---
Rob Ingram owns and operates Eldon Ingram NAPA Auto Pro in Stratford, Ont. You can reach him at