Carrus has just signed two new agreements with Groupe ISN and PH Vitres d'autos to provide them with integrated solutions to simplify their operations.
Carrus has a proven track record of efficiency in providing digital management platform solutions to suppliers, stores and workshops with a view to simplifying customer relations, parts/equipment ordering and financial management operations.
Over the years, Carrus has developed various specialized, sector-specific platforms for the automotive aftermarket industry. JMS is a management system designed to meet the needs of auto-part wholesalers and distributors that simplifies transactions by means of an electronic catalogue developed using Orkestra and k-eCommerce, two e-commerce platforms owned by mdf commerce, of which Carrus is a subsidiary.
It simplifies invoicing and allows stores to determine their own pricing structure. The platform also features real-time inventory, as well as delivery tracking, thereby offering a clear picture of the order process at all times.
For workshops, Carrus offers three management platforms:
CollisonWay (collision repair industry),
AutoWay (mechanical repairs and tire industry) and
GlassWay (automotive glass replacement and accessories industry).
They were designed with a view to supporting the entire chain of vehicle management operations from taking possession of the customer's vehicle, to carrying out the work, through to final delivery. Not only do the platforms simplify all operations within the repair chain, but they also provide managers with invaluable information, allowing for strategic decision-making based on profitability.
An integrated solution
Thanks to a recently-signed partnership agreement, Carrus will be sharing its expertise with PH Vitres d'autos. This collaboration will allow the auto glass distributor combined access to inventory and price data through the GlassWay management system.
"The integration agreement will greatly simplify transactions for workshops purchasing from PH Vitres d'autos," explains General Manager for Carrus, Mario Comtois.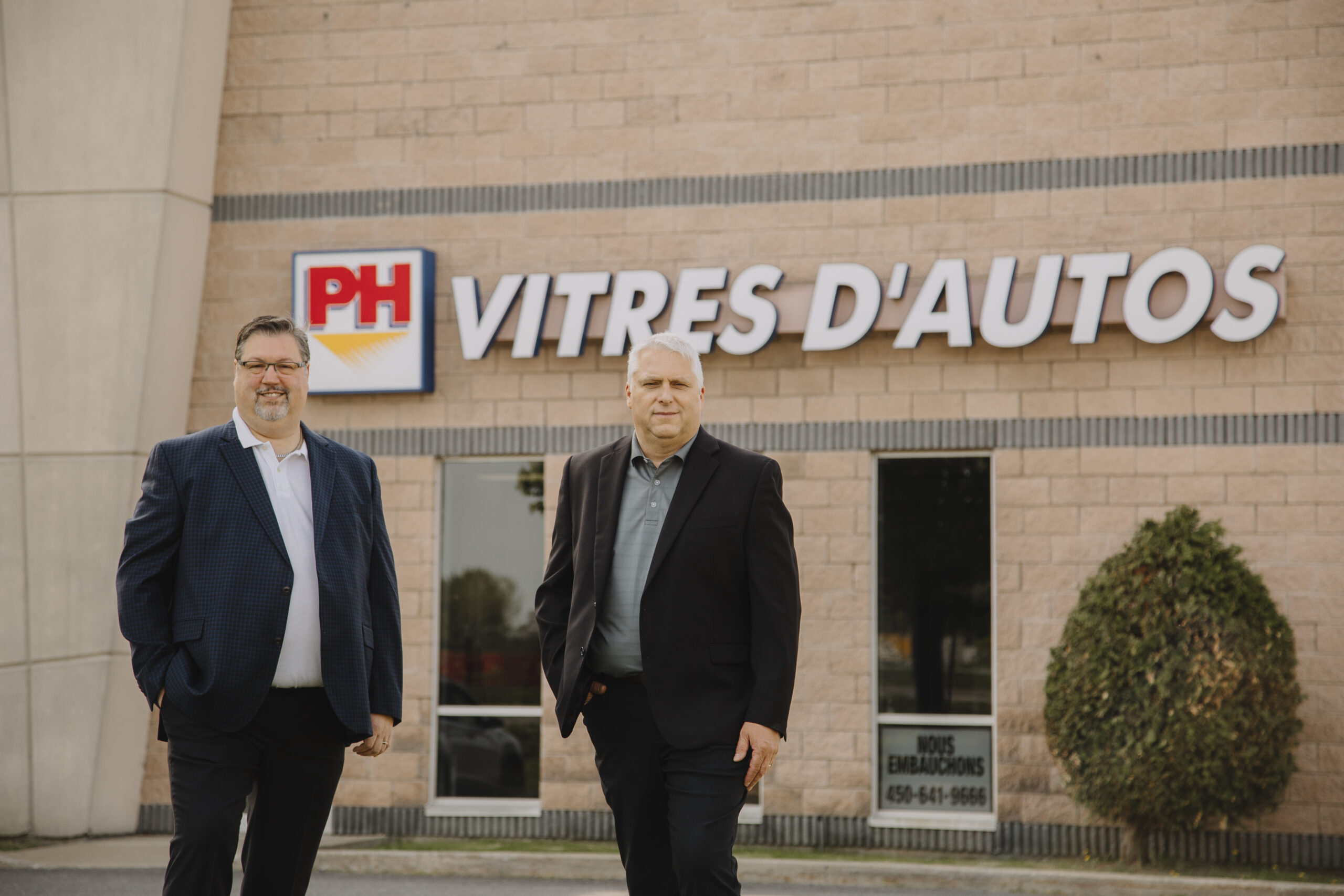 "PH Vitres d'auto workshops will be able to immediately inform customers about item availability and pricing. Following which, orders will be processed electronically (thereby minimizing the risk of error) and accompanying forms will be generated automatically, seamlessly integrating with accounting processes."
The agreement with PH Vitres d'autos will also allow the distributor to offer the GlassWay solution to independent workshops that do not currently have access to an all-in-one management platform, or that are dissatisfied with the management tools they are currently using.
As Richard Jutras, Chief Operating Officer at PH Vitres d'autos points out, the partnership with Carrus will also allow him to subsequently analyze which solutions best facilitate access to the right windshield for the right vehicle.
"A given make may require a specific windshield, and this information is not always readily available by simply entering the vehicle's serial number. For example, a different windshield may be required if the model is equipped with a rain sensor, a heated windshield, or an emergency braking or lane departure system.
"Our desire to stand out through quality service and cutting-edge technology is part of our DNA," Jutras goes on. "This partnership with Carrus will take us a step further in this direction. Not to mention that simplifying processes for our resellers and their customers constitutes yet another added value to our offer."
A new era
The other major recent agreement signed by Carrus is with Groupe ISN. This company, based out of Boucherville, is one of the largest nationwide distributors of workshop equipment and tools. The partnership with Carrus heralds an important technological shift for President Miguel Angers.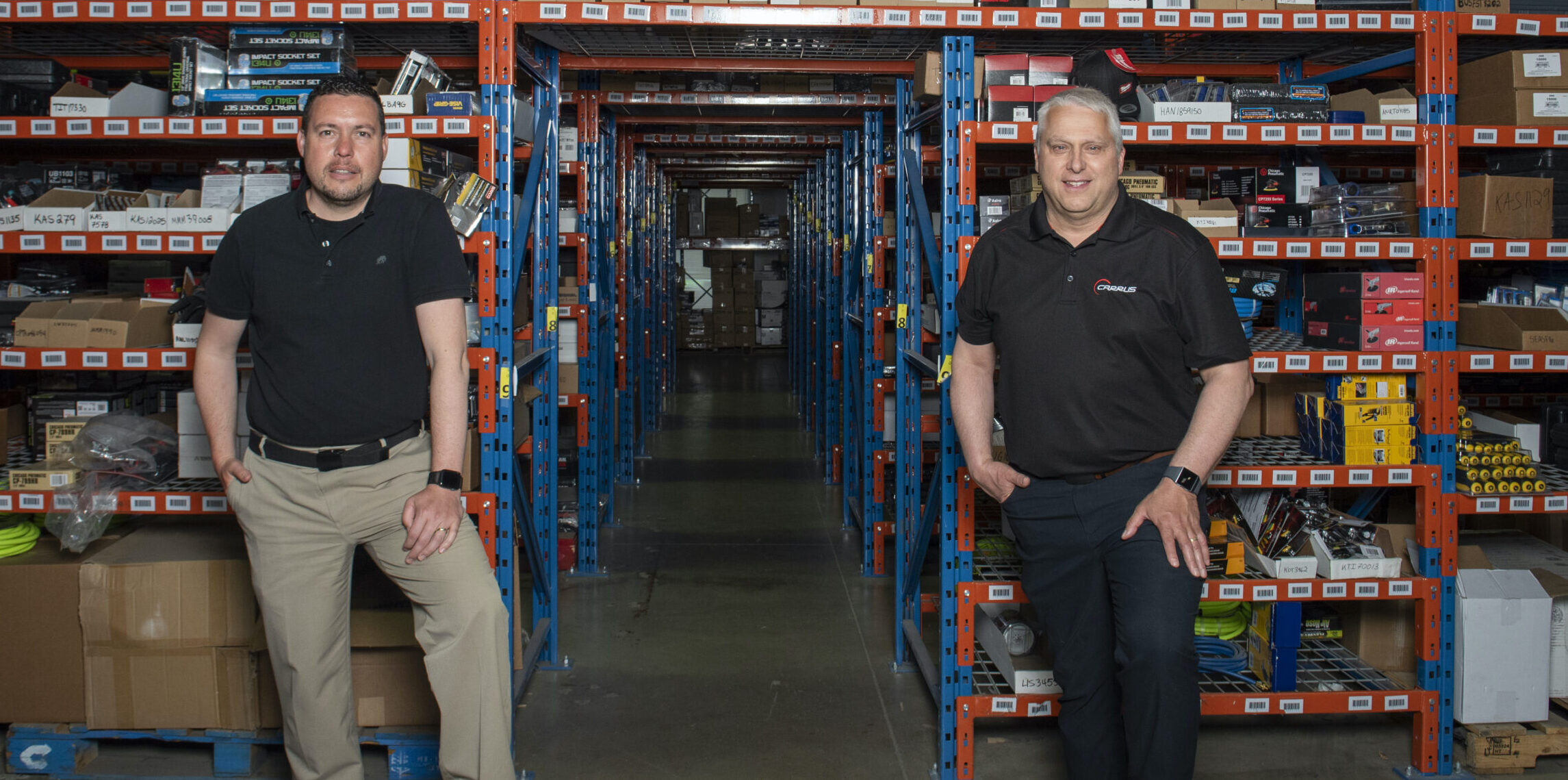 "We are moving from a traditional paper-based model to a digitally-driven solution with a focus on improving customer experience. We want to reduce and simplify transactional steps between the workshop and us.
"This exclusive agreement grants our clients, through the Carrus system, instant access to our inventories and our regular and promotional prices for over 100,000 tool and equipment items, and will allow us to generate and confirm orders, obtain delivery notices and process invoicing directly.
"It goes beyond just having our catalogue online. It's also about the fluidity and flexibility the Carrus platform has to offer, not just in terms of better access to item availability and pricing, but just the fact that the transaction is performed entirely electronically."
"This partnership will allow us to improve market position," Angers goes on. "It will grant better visibility to our products and simplify access for workshops."
What's more, the distributor can provide controlled access to resellers who wish to set up their own electronic commerce platform with end-users. "This has the potential to open up new business opportunities for interested parties," Angers mentions.
For Mario Comtois, these two new partnerships perfectly illustrate how his company can help both networks and distributors who want to take their business to the next level through integrating new technology-driven management systems.
"Access to an electronic catalogue combined with the ability to automate transactions is the way of the future," explains the General Manager for Carrus.
"You always think about the customer and the user first. These partners understand that easy access to regularly updated strategic information constitutes a key factor for competitiveness. They also grasp the myriad possibilities offered by systems integration. We're here to support them and ensure seamless transactions every step of the way."