Today's jobbing world is a very different one today… many changes have been made, more will come!
We asked a couple of younger jobbers their thoughts about what trends today's jobber needed to incorporate to keep the business running profitably.
Neil Harrison of Whitelaw Auto in Woodstock, Ontario spoke about what he thought the trend today should be for a successful jobber.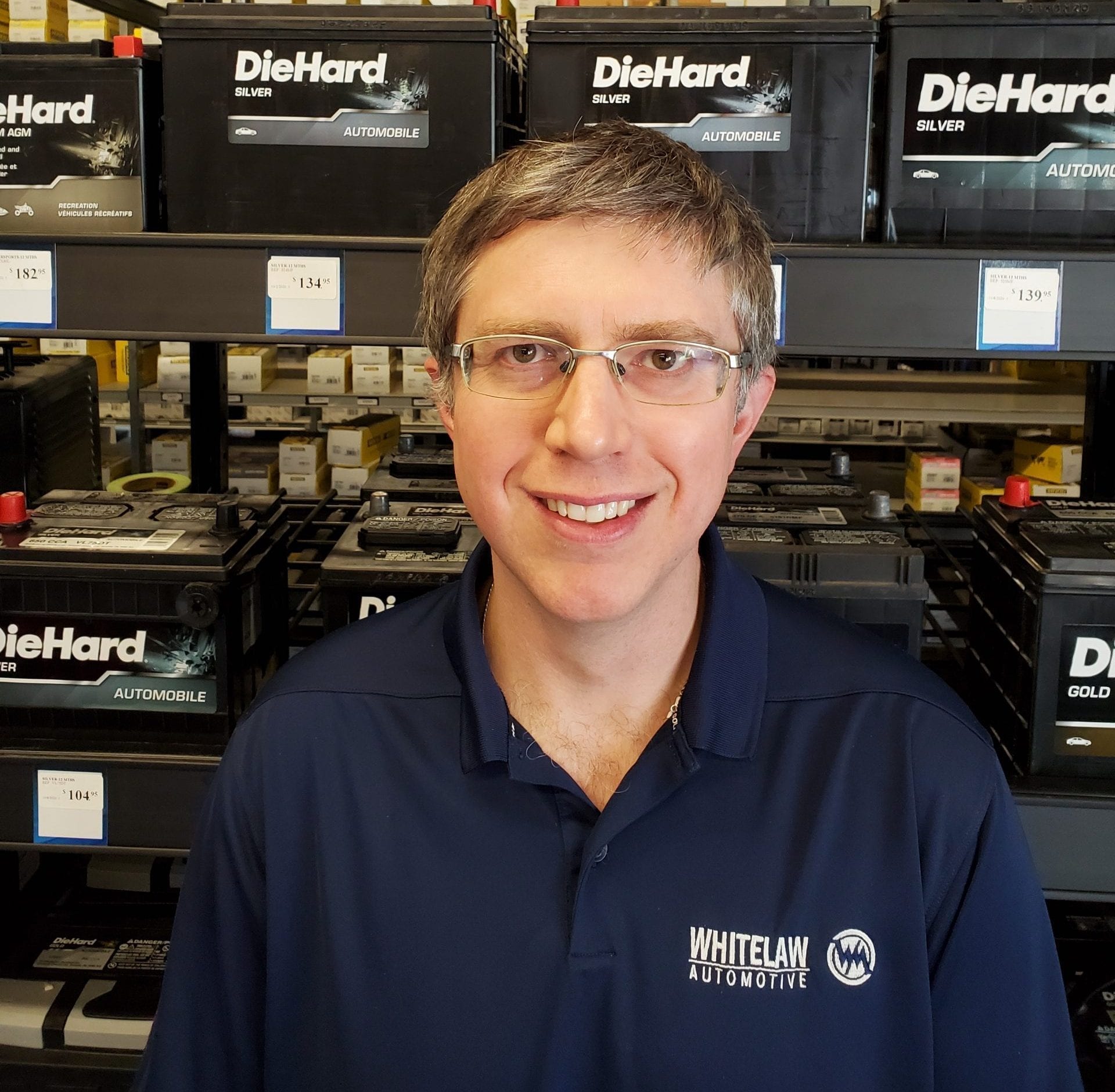 "Having the right warehouse is going to be more important than ever because of the uncertainty of where things are going, which manufacturers are going to try to almost do a direct market model, etc. You need a warehouse with a very clear and transparent action… especially now with all the shortages they are experiencing. The warehouses with the best people in place think those jobbers are going to win and lose by their warehouse more than ever now… kind of their own destiny. My warehouse is doing a good job as are others and through this COVID dilemma, it has done a great job," Neil tells us.
Third generation jobber
Neil's business has an interesting past… he is third-generation at Whitelaw following in his father's and grandfather's footsteps. He admits that over the last 10 years the business had become more focused on body shop and industrial supplies, "But just seeing what some of the paint and body market trends were, we decided to get realigned in the automotive aftermarket. We weren't really focused on it before—paint and body plus industrial sectors were more on our minds. When we decided to team up with CARQUEST, it then became a 50/50 focus again," states Neil.
"There was a very pleasant spike in retail due to everyone being home with nothing to do, so after four hours of a You Tube video, people were fixing their own brakes!!! And with curbside pickup in effect! Large corporations could provide the product but it could take 3-4 days before pickup was available whereas our curbside was live at all times. We hope we can retain those customers. The only negative I found about the COVID situation was that it trained everyone to check prices before buying… people could spend the whole day just looking up prices for a brake job! COVID seems to have driven everyone online and once you're forced to sell online, forced to compete with the rock-bottom autos of the world, you're no longer on a level playing field because that auto 'store' is not a three-step distribution, there's no bricks and mortar. "
A need to change quickly
"The jobber that's able to change quickly when needed is the jobber who will survive. If you're stuck in your ways it could be just a retirement outlook and the hope that you will be purchased by corporate… in my opinion. My warehouse seems to have smart people that study the market daily and if you've teamed up with an outfit like that you need to be able to trust your distribution partner when they say do it this way… not fight it or you're all alone.
"I also think the customer is conflicted,… they want to support North American but at offshore prices! This creates a really funny dynamic. I've found that people here want to support local but at the cheaper price. They love that you have it on the shelf but they're asking you to match 'Amazon pricing'. You really can't have the best of both worlds… do you want good service or do you want 'the nobody on the end of the picking order'? This had not happened much before but now it is and in the hard parts world it's not a fair fight. And only about 50% are looking for quality. Garages are looking for quality; retail is looking for price. People understand safety but may not be able to afford 'quality safety' at this time.
"The biggest key for a jobber is diversity," Neil stresses.
Zak Krieger, another third-generation jobber at Barton Auto, Hamilton, Ontario, had these comments re jobber trends.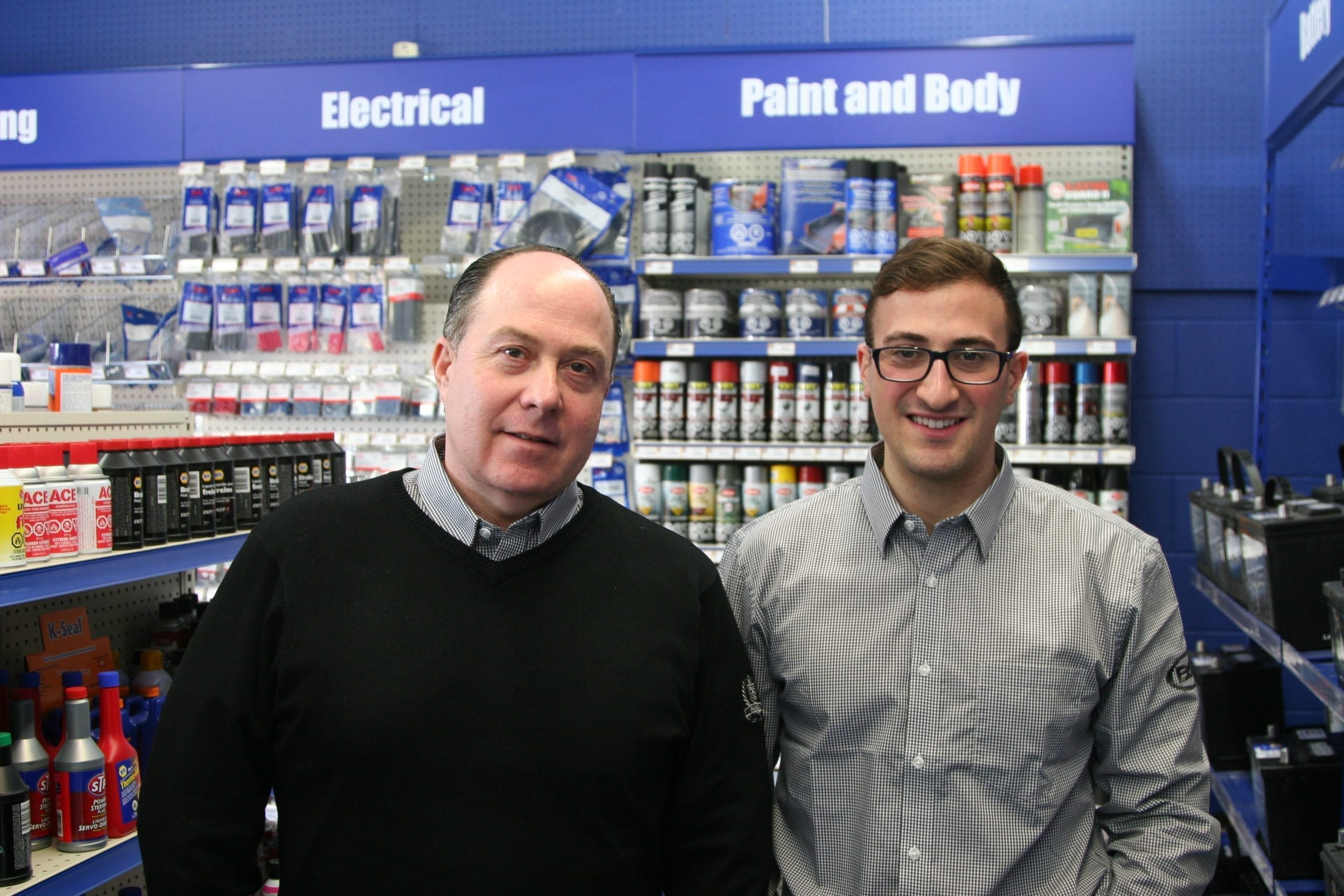 "I have seen changing dynamics in the industry, specifically taking a sample from the Ontario market, through mergers and acquisitions, driving mass consolidation over the last few years. Small jobbers and WD's are getting purchased by the WD or larger jobbers. Those guys who were 'jobber jobbers'…  their models don't work anymore. The way that dynamic companies are going to market is so much smarter and more structured than before. Additionally, the capital required to reinvest into infrastructure and technology is often unsustainable as it challenges the balance of cash flow for increasing inventory demands while trying to reinvest capital into infrastructure and innovation required to compete in the future.
"I see a lot of changing dynamics as far as digital acceleration, but this also relates to the changing dynamics of the customer's expectations."
The customer and changes
"A lot of things are changing in terms of the customer and the stores need to adapt and change i.e. supply chain and logistics that relate to customer expectations, parts delivery, stuff you need to be sure of as far as deliveries go that data is accessible to track vehicles, backorders, incoming shipments, things like that. The expectations of the customer today are so high becaus­­e—they can see things as they are, get confirmation if they buy something from Amazon and expect the same consistency from you… If your service is not good, you're thinking of new techniques to communicate with your customers, working within those realms, managing your supply chain, if not you're going to fade away into the past—people need to upgrade customer service to digitization. Those are the kind of things I see that need to be done to survive.
"The way a sales team goes to market does provide the customer with today's tools, but on the other hand, a relationship is still the holy grail. And if you don't have that 'older dynamic' as a great salesperson, it's hard to build that trust and reputation to achieve incremental sales. A lot of people won't give you the time if you don't have that relationship—that's a challenging dynamic. Salespeople need that relationship in the industry… it's still so important. I am lucky in Hamilton as Barton Auto Parts has built a reputation of 67 years in the Hamilton market, we have some customers where the relationship was built 30 years ago by my grandfather and we're lucky enough to maintain those ties today."
Customer dynamics
"In terms of changing customer dynamics, more customers are ordering online, businesses have better online presence. There's a lot of feedback from the salespeople about different little features of technology that are available with different jobbers. The idea of technology is kind of making a shift forward in the minds of the customer as they make their purchasing decisions. But in the same sense you better have that good relationship… you need to still do what you used to do… wine & dine them, etc., and don't you lose that one-on-one dynamic.
"All in all, I think as like many industries, competition is a reality that comes with expectations… a lot of expectation, therefore strong financial management, technology and innovation, operations management, and relationship building all need to be sharp in order for jobbers to succeed."