The Belron Group, a global giant in automotive glass repair and installation, has been operating in Canada for 25 years. Here, its fleet is mainly used for deliveries.
Belron Canada has been operating through its service centers under the Lebeau Vitres d'autos banner for 75 years in Quebec. Speedy Glass, Broco Glass and Apple Auto Glass are used elsewhere in Canada. Vanfax is the name of its national distribution network. In Europe, Africa and Asia, the group is popular under the trade names Carglass and Autoglass.
Its Canadian fleet is divided into three categories: 65 representation vehicles, driven by regional directors, salespeople and managers; 235 work vehicles, for the Vanfax distribution network, to transport windshields from warehouses to service centers, and for the retail division, Lebeau Vitres d'Autos in Quebec, to make local deliveries.
Overcoming the geographical fragmentation of units
The vehicles are distributed in small groups in about 100 locations across Canada, a major challenge. Given the vastness of the geographical area of action, partners such as Holman or Element, specialized in park management, are also solicited.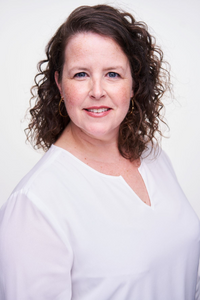 "I've been leading Belron Canada's fleet boat since 2019," says Anne Morin, the fleet coordinator. "We are organized into five main regions: British Columbia, the Prairies, Ontario, Quebec and the Atlantic. I have colleagues there to support me, especially on specific projects."
Ms. Morin works in hybrid mode from the Montreal flagship (National Support Centre) located on Pie-IX Boulevard. The manager, a native of Quebec City, is a graduate of Ontario's Georgian College in automotive marketing. Her career in the automotive industry began at Canadian Black Book, before moving on to the Bell Canada fleet and then to Globocam Anjou. She also has experience in auctions and interior design of work vehicles.
For the past four years, at Belron, she has been performing fleet budget analysis, managing major projects, producing reports for regional managers, renewing the fleet from purchase to delivery, renewing plates, managing accident files, end-of-month operations and more.
Manage and anticipate
To prevent service disruptions, several procedures have been put in place, such as monthly mileage collection. "We detect less active units," says Morin. "We try to understand, to see if those vehicles are really needed or if they should not be more useful in another place. From experience, we keep one or two vehicles per region for emergencies."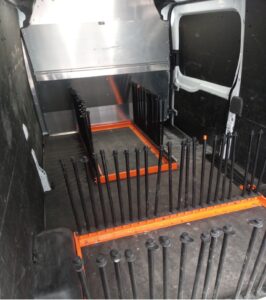 Vehicle maintenance and repair is largely performed externally, with preventive maintenance systems offered by service providers. However, Belron can use its products and services to repair or change a window, a cabin filter or wiper blades.
Acquisition of new units is studied on an annual base, according to a rotation system . Once the authorizations have been obtained from the parent company in England, the vehicles that need to be replaced are identified. "Our criteria are the number of years and mileage, depending on the category. We forecast for the next six to eight months for the oldest or most problematic vehicles," she explains.
Environmental issues are discussed at internal group meetings. Belron Canada is carrying out initiatives such as the installation of recharging stations at the head office for employees, the recycling of a portion of the car windows removed (60% by 2022) or the sensitization of drivers to more environmentally friendly driving.
"Current electric vehicles do not meet our needs. Some of our roads are long and the loads are heavy, not to mention the challenges of our climate and range. But we're going to look at that and learn from the experience of our Safelite colleagues in the U.S. and elsewhere in the group," Morin says.
A commitment to the community
Belron Canada is involved in local community actions through about 100 projects with 600 volunteer hours. It contributed a total of $100,000 in donations in 2022. The group also supports the Afrika Tikkun Foundation on an international level.
As part of this commitment, Belron organizes various fundraising activities, a major one being to travel as many kilometers as possible. More than 400 Canadians participated in this activity in 2022, covering more than 16,000 km (cycling, walking, wheelchair)! These miles translated into a monetary donation.
The company also organized tree planting events in Montreal and Toronto and donated $6,000 to Tree Canada to ensure that a tree was planted in every province to represent all its employees.