Skilled labour, manufacturing and recycling and access to the U.S. market are key attributes.
Not too long ago, I attended a one-day conference hosted by Electric Autonomy Canada. I came away from the event feeling inspired about the potential for Canada to be a global industry champion in the electric vehicle powertrain supply chain. The speakers included several CEOs, one of whom said there has been more change in the automotive supply chain in the last five years than in the previous 50.
Hydro and nuclear energy
Canada's clean energy grid in provinces that don't rely on coal is a key success factor. Green energy such as hydro and nuclear makes a considerable reduction in the overall greenhouse gas emitted during the vehicle production process. Then there are several other success factors.
Mineral resources and processing – almost all the minerals needed for batteries can be mined in Canada, including lithium, cobalt, and nickel. Processing is still limited, and the minerals need to be sent offshore to places like China to be refined. This is changing but one obstacle to new mines is the lengthy process to receive regulatory approvals.
Battery materials and cells – this is a growing sector with General Motors Canada and Posco of South Korea building a cathode active material plant for the Ultium battery line in Quebec, and Stellantis and LG Chem building a battery plant in Windsor, Ontario.
Vehicle parts and manufacturing – Canada has well-established parts suppliers that have grown considerably since the original Canada-US Auto Pact in the 1960s. There are also two new assembly plants producing electric vehicles, CAMI in Ontario and Lion in Quebec, and electric bus makers NFI and Novabus.
Technology and software – A highly educated workforce and organizations such as MaRS, the McMaster Automotive Research Centre and GM Canada's new technical center in Ontario can provide all the brainpower needed for the EV supply chain.
Recycling – three of North America's six battery recyclers are in Canada and can provide an alternative stream of metals and components for new battery production.
Canada will always be competing with the United States in all of this, and size does matter. The protectionist punches that are thrown by the U.S. are often aimed at other countries, but Canada is often clobbered with the rest of them.
An afternoon session with Daniel Breton and Birgit Matthieson provided a flashbulb insight into Canada's advantage over other countries.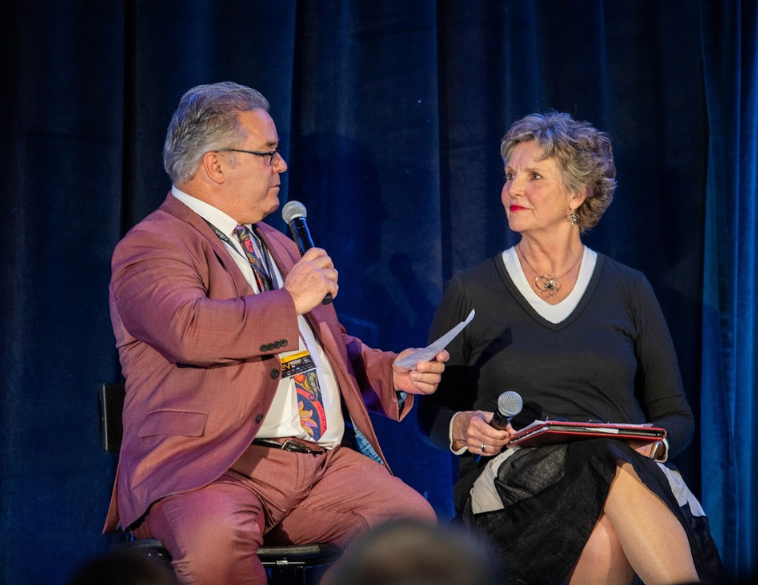 Bold and pragmatic
Mr. Breton is a former Environment Minister in Quebec and now holds my old job as CEO of Electric Mobility Canada.  He has been bold yet pragmatic in his substantial efforts to create success for EVs in Canada.
Ms. Matthiesen is with Washington law firm ArentFox Schiff and served in the Trade and Economic Policy section of the Embassy of Canada to the U.S. She was in the front row for the passage of President Biden's Inflation Reduction Act and spoke about the impact of this legislation on Canada.
The IRA, as it's known, together with the renegotiated US, Mexico, Canada free trade agreement (USMCA) has created an advantage for Canada in the automotive supply chain. Besides Mexico, no other country has tariff-free access to the U.S. market, not even Japan or the European Union.
This is a big win for Canada, but our hold on it is weak and may be undermined by regulations yet to be enacted by the U.S. government. Canada must continue to work hard to preserve the advantage.
With this article, I also mark the end of my work at the City of Guelph and in the future will be available through private advisory services.