As part of its webinars, Sustainable Fleet Technology, in collaboration with the U.S. NAFA, hosted a discussion on fleet electrification on February 22.
The first speaker, Sarah Fischer, works for the Electrification Coalition, which supports municipal and commercial park managers who want to go green.
This specialist went over the basics of a sound fleet conversion strategy.
"You have to understand all the information about the vehicles in the fleet by analyzing the data," she explains. "Fleet managers also need to look at the TCO charts for fuel and electric vehicles to prioritize and plan vehicle acquisitions. Then they can put together a priority list and plan vehicle acquisitions."
Think about the charging stations
She says the same formula applies to the planning of charging stations.
The kilometers travelled are the most important indicators for this operation.
She points out that telematics tools are invaluable to fleet managers who want to keep track of vehicle usage.
In addition, this data can also determine whether certain units should simply be removed from the fleet or replaced with smaller, more economical vehicles.
"Above all, going green is a business decision," she says. "You have to compare the cost of replacement, including maintenance, insurance, fuel and recharging, before you think about ordering new electric or non-electric units."
Ms. Fischer finally emphasized the importance of planning ahead for the acquisition of electric cars or even charging stations, since delivery times extend over months.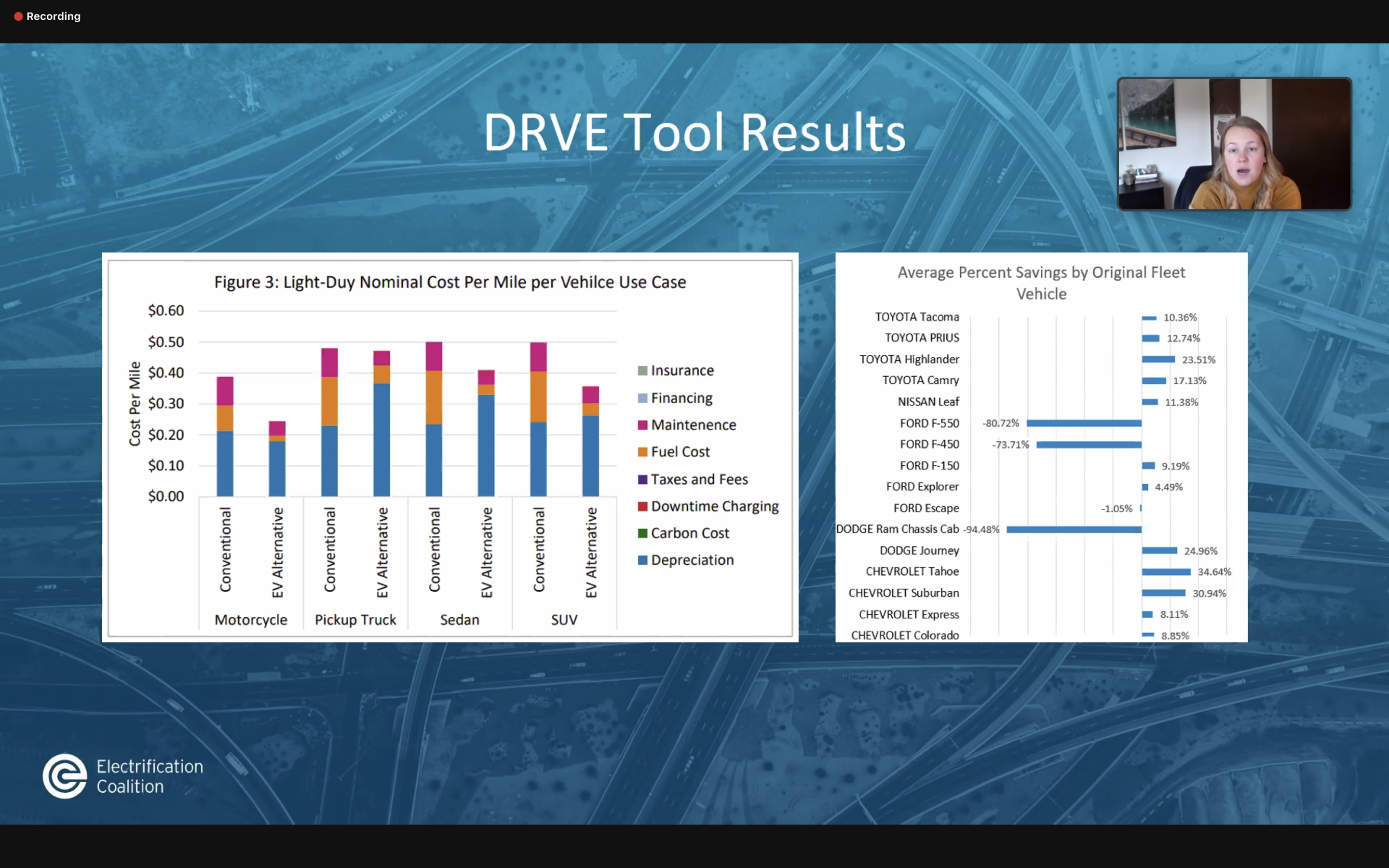 Pleasing the neighborhood
It should be noted that during the discussion, stakeholders mentioned in passing that a company that wants to go electric is well advised to do so if it is based in an urban area.
The reduction in emissions and noise from gasoline and diesel engines will be immediately appreciated by the community.
Chris Davis, Park Manager for the City of Charlotte in the United States, came next to testify about his municipality's commitment to go to zero emissions by 2030.
"We already have 60 charging stations that can power 200 EVs. The percentage of our fleet that runs on electricity will grow, the limiting factor being the availability of these vehicles. Also, the purchase of these vehicles is the easy part. Our experience shows that it's the purchase, dispatch, installation and maintenance of charging stations that can be a headache."
This municipality has also installed solar panels to power the bollards adjacent to some of the buildings.
According to Davis, the municipality is approaching parity between gasoline-powered vehicles and their electric versions.
This finding takes into account all factors, from savings to additional infrastructure and electricity costs.
"What I recommend to fleet managers is to be methodical, go gradually and document each step," he explains. "This prevents repeating mistakes from being more forward thinking."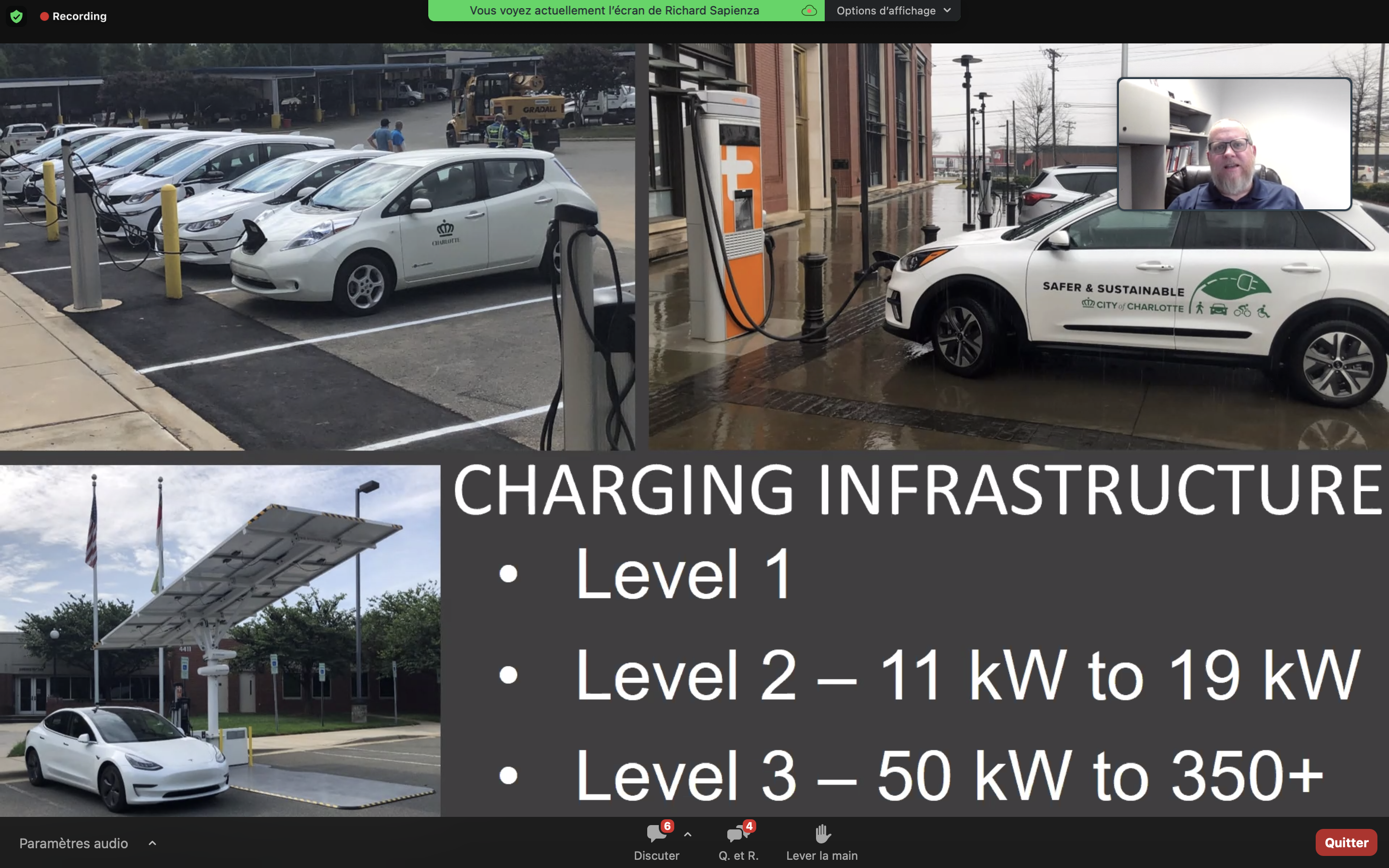 Finally, Robert Horton of the City of Atlanta, which manages 1,435 light, medium and heavy vehicles, explained that telematics is essential to identify unnecessary vehicles as well as those that can be replaced by an EV.
This data management also maximizes the efficiency of road trips and reduces unnecessary idling time.
Here, the goal is to switch to alternative fuels for the entire fleet by 2035.
However, Horton notes that his fleet is currently only 13% powered by these non-polluting energy sources.
"One thing that has muddied the waters is the phenomenon of telecommuting," he says. "It's changed the game because many city employees spend three days a week at home."
He remains confident that the goal can be achieved, especially if the supply of intermediate and heavy-duty electric vehicles improves rapidly.