Driving safety and prevention on the road can be taught and learned.
In order to do so, according to the objectives of a company that deploys a fleet of vehicles and seeks to preserve its reputation while protecting its employees, training becomes a must. What are the key elements? Reflections from three stakeholders who promote road safety on a daily basis.
A transparent approach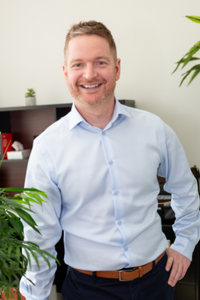 At Geothentic, Guillaume Poudrier tends to believe that the way we drive generates a similar behavior around our moving vehicle. Thus, by remaining in control, calm and predictable, the driver gives himself time to react in the midst of more delicate situations and paints the road picture in more positive shades behind a notion of sharing. In short, this is the foundation of any good safety-prevention training, which, according to our speaker, must begin with objective expectations.
"At the launch of the training, the presentation of neutral and unbiased data suggests a global approach focused on the house policy, not on the behavior of the individual. In this way, reality is presented without prejudice," explains the president of Geothentic.
In order to improve their teaching approach, managers who want to train drivers to be focused and unruffled behind the wheel can then integrate state-of-the-art technology.
"This is where telemetry comes into play with the driver report card. A report card reflecting statistical data to slide on the table during training for a constructive approach. Comparing a candidate's behavior with that of his or her peers helps to improve the overall conduct of each individual. In this way, the employer takes a safe and positive approach to leveling up."
In the end, with all these statistics to back it up, it becomes easier for the fleet manager to reward good behavior in order to consolidate the culture of prevention.
"A neutral method to target what needs to be fine-tuned on an individual level to meet the issues. By going in with hard data instead of insinuating perception angles, we avoid corridor noise," Poudrier says in closing.
A perpetual cycle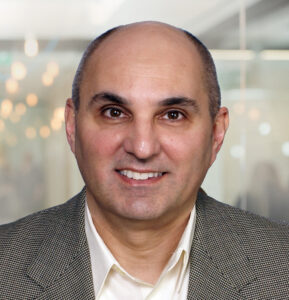 According to Rich Radi, director of customer information systems at Holman, creating a safety culture improves overall driver performance, mitigates risk and reduces accident rates. He says it all starts with a three-part onboarding program for new hires, based on a clear policy that outlines the company's expectations of an employee who drives a vehicle in a professional capacity.
"First, a review and evaluation of the organization's fleet or safety policy, so that the driver fully understands the organization's driving performance standards. Second, an assessment of the driver's skills in a variety of situations to evaluate his or her thought process and judgment when confronted with various driving scenarios, followed by immediate feedback. Finally, customized training addressing areas for improvement for that specific driver."
In the same vein, our speaker stipulates that this teaching should be spread out over the whole year so that each driver is constantly aware of the concept of safety.
"For the driver with at-risk behavior, which includes but is not limited to speeding, hard braking and aggressive turning, it is important to provide immediate corrective training targeted to their specific performance."
In terms of approach, Rich Radi suggests training that is tailored to the individual employee's needs, rather than a generic program.
"To engage him in the learning process, it is essential to provide feedback to the driver on what he can improve. For example, if he commits a speeding violation, he should be assigned a speed management training module immediately."
Finally, Mr. Radi praises a rather virtual training course, concocted by road safety experts, that could be used by all, new and old, either to innovate or to refine.
"Unlike classroom training, online training does not depend on the instructor's performance that day. It can be customized to the driver based on driving behavior and incident data."
Gamification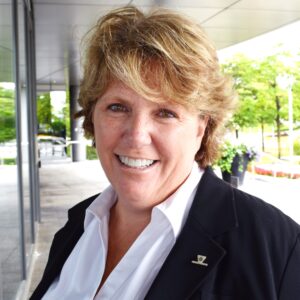 When asked about the quantitative value of safety and road safety training, Jennifer Chapman, director of sales and marketing for Foss National Leasing, says it is a worthwhile long-term investment. Ultimately, the approach will reduce accidents, repairs and costly civil liabilities. She even brings up the entertaining aspect of the process.
"To increase compliance and encourage safety, the employer can use gamification. For example, it rewards the safest drivers with cash bonuses, extra vacation days or other benefits."
Ms. Chapman follows with her ideal notion of how to properly disseminate the critical elements of teaching.
"The best strategy is to combine online and in-car training, providing a comprehensive education to your employees and making safe driving behaviors part of your culture."
Obviously, the manager will want to ensure, in the medium and long term, that the learners apply the rudiments transmitted. Here, our specialist brings back driver summary reports that detail the employee's driving history.
"As a general rule, it is advisable to review them once a year to determine if any employees need remedial traffic safety training, and in what specific driving areas."
Whether through telemetry or by virtue of driving apps installed on employees' cell phones, the technology will inform the company's decision making.
"Data on speed, acceleration and deceleration will be valuable, as will parameters related to distracted driving. This information will help target safety issues among your drivers while rewarding those who perform best over a period of time," Chapman summarizes.