Should the mechanical maintenance of fleet vehicles be handled in-house or delegated to specialists? This is something to think about.
ASE certification
Since the productivity of fleet vehicles depends largely on their rigorous maintenance, fleet managers will necessarily consider submitting this delicate work to people they can trust. Is it better for a company to do everything in its power to take care of this aspect or to hire a competent third party? To explore this further, we first consulted Sasha Arasteh, Director, Electric Mobility and Services at Shell Fleet Solutions. From the start, she addresses the manual tracking of vehicle maintenance, stating that it can be time-consuming and labor-intensive. On the other hand, she proposes a solution.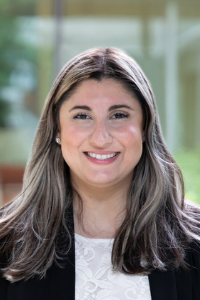 "Shell Fleet Maintenance Hub simplifies this task by locating data and providing companies with alerts and insight into the maintenance needs of their vehicles. With this data, through our platform, fleet managers are able to find a service provider, schedule appointments and even pay for maintenance services. Shell Fleet Maintenance Hub can simplify the vehicle maintenance management process by providing convenience, expertise and control."
In all cases, fleet managers will want to ensure that the selected technicians, whether based internally or externally, have received the valuable ASE certification.
"These experts are considered knowledgeable by virtue of training on the latest standards, which ultimately keeps your fleet in top shape. By using Shell Fleet Maintenance Hub, your maintenance needs will be overseen by ASE certified technicians," says Arasteh.
Downsides
In order to facilitate the decision-making process surrounding the mechanical follow-up of the fleet vehicles, it becomes interesting to weigh the options. Pierre Bernier, Sales Manager, corporate stores at NAPA Auto Parts, was asked about the good and the bad. He first lists the compelling reasons for a company to do this themselves.
"The company always has the option of doing the follow-up work at its own pace and putting its priorities in the order that suits it. It can also get favorable pricing for a fleet and negotiate a contract in its favor."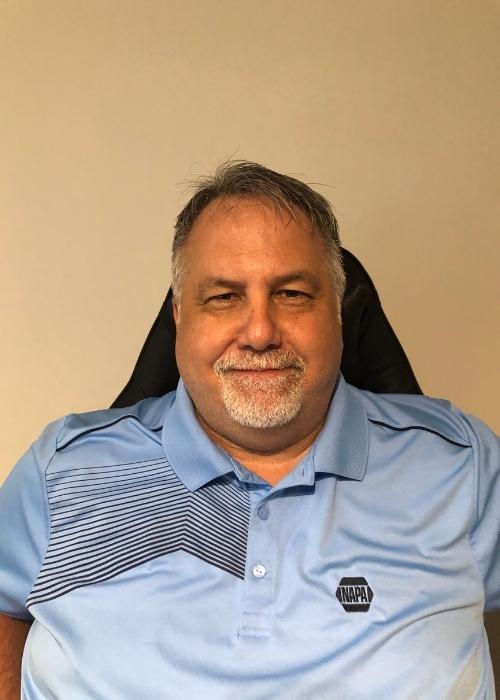 Then, in the course of his analysis, in terms of inconvenience, Bernier makes two points.
"First, let's not forget the aging workforce that affects the technician field. Second, the company needs to find a place to put all the fleet vehicles awaiting maintenance."
According to our speaker, here are the two sides of the coin that can be expected by the park director who delegates this mission to the good care of an established firm.
"The first advantage is not having the staff under your responsibility. Currently, there are no parts restrictions anywhere in the industry. Finally, the company can negotiate a competitive price on fleet maintenance with its suppliers. The main irritant, however, is not having control over the repairs and often having to wait for the technicians to finish their work in a shop that can take care of its loyal customers' vehicles before those of the fleet," describes Bernier.
The best of both worlds
Obviously, people in the field understand that the approach to the mechanical monitoring of vehicles is part of a policy to make the fleet more profitable. But is it possible for a fleet manager to do this without putting all his eggs in one basket? Apparently so. At least, this is what Pierre-Olivier Cyr, Co-Owner of Déménagement Le Clan Panneton, explains.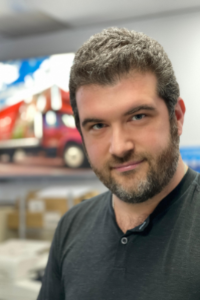 "In-house benefits are that we can cost-effectively repair small breakdowns as they occur, as well as minor items that need to be addressed following the truck inspection. This way, we get the vehicles back on the road quickly for better productivity."
In the event of more serious mechanical problems, requiring equipment that occupies a large area and requires rigorous and costly maintenance, Déménagement Le Clan Panneton relies on two qualified companies.
"These specialty shops have invested in equipment that would be expensive for a company like ours, which instead wants to invest in expanding its fleet. Plus, they benefit from good access to parts, which they can sell to us at a preferential rate."
Middle ground
Cyr goes further by pointing out that the perfect equation for the "internal or external mechanical tracking" question does not show up in the accounting books right away. According to him, the exercise requires some time to focus on which part of the process to take over and which glitches to leave in the hands of a third party.
"We do the less expensive work in-house until we come across tasks that, when calculated, cost less to outsource. It's that sweet spot that the manager wants to find to make the mechanical maintenance aspect of the business profitable."
To conclude, Cyr also talks about collaboration leading to healthy business relationships, especially in a more difficult context.
"Establishing good communication with these companies allows us to have a business relationship based on give and take. For example, we can solve a mechanical maintenance partner's labor problem by doing the job ourselves with the part they had an easier time ordering," he says.