At the CES 2021, a panel of experts discussed the practical applications of autonomous vehicles.
For Karl Weiss of Caterpillar Robotics, autonomous vehicles have been part of his daily life for many years. For example, huge trucks in the mining industry work without a driver.
"It's a tough industry, operating 24 hours a day, all week long, says Weiss. "Automating these operations has eliminated accidents and increased productivity by 30 percent. It's also repetitive work on private routes, which makes it easier to apply the technology."
Autonomous construction
Since these heavy trucks have been in operation since 2008, the company has been able to develop a great deal of expertise in automation.
It also offers its customers a semi-autonomous system, where a loader operator can work in the comfort of his office and control from one to three bulldozers simultaneously. Stand-alone, closed-circuit trains are also used to transport ore from the mine to the processing or transshipment site.
"With the shortage of skilled labor, there is increasing interest in automation."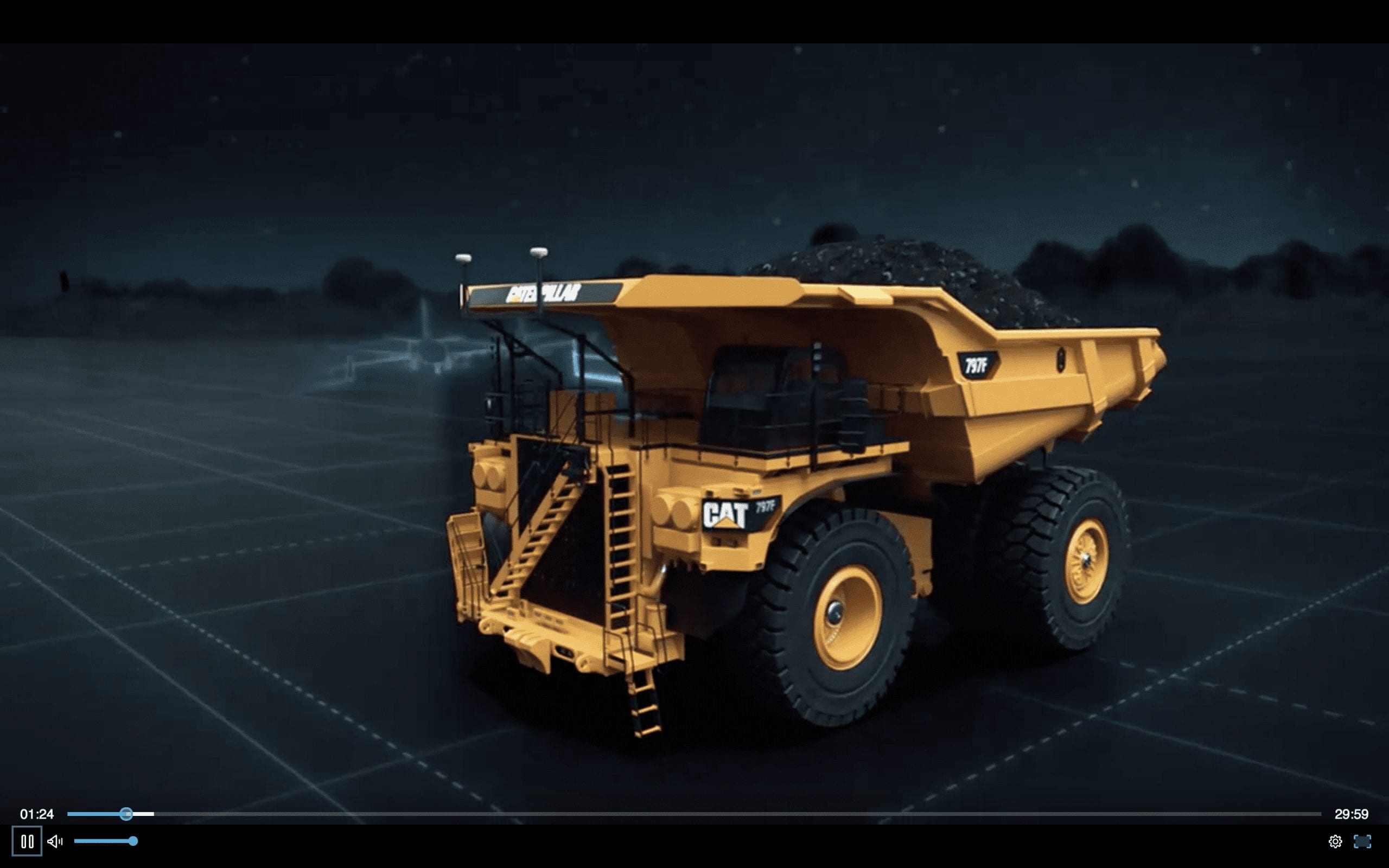 Semi-autonomous operation applications will gradually be offered to companies in the construction industry.
For Aurora, a tech company that specializes in the automation of road vehicles, the demands resulting from the explosion of online commerce caused by the COVID-19 pandemic will make it easy to advance its projects for autonomous local delivery trucks.
"We bought a technology developed by Uber and plan to validate it," explains Lia Theodosiou-Pisanelli. "Unfortunately, COVID-19 has slowed down some of the field validation work, but the pandemic has certainly given a big boost to the acceptance of autonomous delivery vehicles."
Hyperloop project
On another note, Sara Luchian of Virgin Hyperloop talked about the progress of this project, which seems to come straight out of a science fiction movie.
The Hyperloop is an electric aerial train, circulating in a tube where an almost perfect vacuum is created, floating on magnets, which can reach speeds of more than 600 miles per hour (almost 1000 km/h). A test facility in the United States validates this project.
"This is the sixth year of research and testing," says Luchian, who was one of the first passengers on this futuristic closed-circuit transportation system last November.
"We can carry people, but we can also transport goods by grafting a series of capsules. We can move thousands of people at a phenomenal speed."
The project is progressing in the United States, but also in Europe and Asia. According to Luchian, several networks could be combined to reach major cities, or even to move from one continent to another.