Leveraging AI solutions to elevate the customer experience.
Artificial Intelligence (AI) is probably the most talked about and hyped subject in the business world right now. Much has been said about the benefits it can bring to the table as well as the impact it will likely have on our world as we know it. But, putting the noise machine aside for one second, what are AI's real-world benefits right now when it comes to automotive retailing and, how can dealers benefit from using it?
According to Bryan Xu, Co-founder at DealerAI, there are several key things to consider for ensuring the effective implementation of Artificial Intelligence at the automotive retail level. Firstly, it offers the ability to truly enhance the customer experience such as engaging consumers at the start of their vehicle search and answering questions on topics such as vehicle stock/availability as well as booking test drives. 
Multiple tasks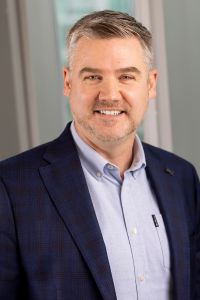 Because auto retailing today is hyper-competitive, AI tools such as chatbots can handle multiple enquiries simultaneously, ensuring customer needs are met while at the same time freeing up staff at the dealership to handle more complex customer-related tasks. Also, because AI solutions can run 24 hours a day, 7 days a week, there is no inconsistency when it comes to online customer engagement. And because each interaction generates valuable data that the dealership can harness to offer insight into specific customer behaviour and preferences, it allows them to customize their strategy to individual clients. By doing so, they are more likely to win that customer's business both for the initial sale as well as referral and repeat business, including vehicle service—presenting a hugely valuable opportunity.  
Yet for AI to be truly effective, there needs to be buy-in from staff as well as the management team, including ongoing training that allows personnel to leverage the capabilities that AI technology offers.
According to Scott Rutherford, Executive Vice President, Technology at LGM Financial Services, the complexities of AI in the dealership and particularly in departments such as the business office should not be overlooked. "It's important to understand that Generative AI is not an unassisted sale," Rutherford explains. "There's a lot of learning that needs to be done by the customer and also by the financial services manager." In the case of the latter, there needs to be a thorough understanding of what the customer's needs are—particularly in the F&I Space—since there are often thousands of different options and parameters when it comes to finding the right protection and products for each individual client.
Time savings
Rutherford notes that AI is already demonstrating to not only be useful in enhancing and tailoring the customer experience in terms of preferences but also providing significant time savings in both sales and service, enhancing CSI scores, and boosting long-term customer retention. "At LGM, we have our Recommendation Engine that we use to refer the right products that can be used on an OEM dealer group website and then follow right through to the dealership." Once at the store level, it can be used in both assisted and unassisted fashion, streamlining the decision-making process, and providing flexibility for both customers and staff. Another area of dealership operations where AI is already making a big difference is in warrant claims. 
"We rely heavily on machine learning for our claims process," says Rutherford. "What we've been able to do by assisting our adjudication with machine learning is really cut down decision time." In other words, customers aren't waiting for long periods to see if their extended warranty is going to cover a particular service.
Vehicle sales have historically been one of the top revenue generators for most dealerships, though the last 15 years have seen huge changes in the way in which vehicles are bought and sold, as well as demand and profitability. Creating a pricing model that balances demand with profitability has often proved challenging, though with the advent of solutions like vAuto, the guesswork has largely been taken out, notes Ian MacDonald, Chief Marketing Officer at AutoTrader.ca. 
Despite this, there has often still been mystery surrounding advertising and the most effective way to deploy it for generating robust sales and returns. Now, thanks to advances in machine learning, that too is changing. Tools like AutoTrader's Optimizer – AI are designed to deploy marketing dollars in the most effective way when it comes to advertising vehicles on websites such as AutoTrader.ca. While MacDonald acknowledges that tools like Optimizer – AI do not directly assist in the sourcing of vehicles, they do help ensure more consistent and profitable sales by boosting the performance of advertising dollars. 
Solving problems
Nevertheless, he remains cautious, advising dealers to adopt a "careful" lens on any AI offering. MacDonald says dealers need to ask the question "Is this offering leveraging AI to solve an existing challenge or optimize an existing investment? Or, is it simply AI for AI's sake? Often," he says, "new technology practitioners go looking for problems their technology can solve, rather than using the tech to solve an existing problem." 
As technology evolves and, along with it, the automotive retail industry, AI has the potential to significantly change the way dealers and customers interact, as well as enhance overall profitability through greater efficiencies that can lead to increased client satisfaction and long-term retention. "As operations become more data-driven," explains Bryan Xu, "they will become more proactive than reactive." As a result, decision-making will become increasingly strategic and, because AI will permit ever greater automation of routine, repetitive tasks, human staff at the dealership will be able to focus on more value-added activities, enabling them to deliver an optimized experience to the customer each and every time."
Governance
While the benefits of AI are frequently extolled, there is also a potential dark side to widespread adoption. Scott Rutherford notes that governance is a key consideration, especially in view of how readily available AI tools and solutions are becoming. A key one is data protection and privacy concerns, particularly when instructing staff to use generative AI to harness customer data, as well as situations where dealers are working with third-party vendors through managed services. 
If privacy is breached, or if protected information becomes readily available or biases are generated, the implications can be far-reaching, severely impacting trust and business reputation. "If the AI is helping to make any decisions at all, you need to think about how it's making those decisions and what you might be putting into your business as a result of it," explains Rutherford.