After five successful years at the helm of Myers Automotive Group, Cyril Leeder, FCPA, FCA, has stepped down from his role as Chief Executive Officer to return to the Ottawa Senators as President and CEO.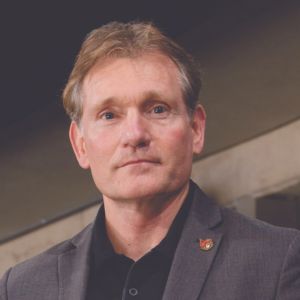 This marks a significant transition for both Myers Automotive Group and the Ottawa Senators organization.
During his tenure as CEO, Cyril Leeder played a pivotal role in shaping the strategic direction and operations of Myers Automotive Group. Cyril's contributions have been instrumental in the company's growth and success. Cyril is remaining with Myers in the role of Executive Chair. In this role, Cyril will oversee corporate governance and advise the Board on strategic initiatives.
Cyril Leeder's connection to the Ottawa Senators runs deep, as he is one of the original founders of the Ottawa Senators Hockey Club. Over the course of 27 years, he held various key roles within the organization, including 15 years as Chief Operating Officer and President. His return to the Senators as President and CEO marks a homecoming for a beloved figure in Ottawa's sports community.
Geoff Publow
Replacing Cyril Leeder as CEO of Myers Automotive Group is Geoff Publow, CPA, CA, who brings a wealth of experience and expertise to the role. In his previous role as CFO and VP of Real Estate Development with Myers, Geoff has been a driving force behind the organization's growth. 
In his new capacity as CEO, Geoff will be responsible for leading Myers Automotive Group into its next phase of growth and innovation.
Geoff Publow has an impressive track record in strategic finance and real estate development, with a specific focus on new development and investment initiatives. Before joining Myers in 2019, Geoff held several senior executive positions with Senators Sports & Entertainment for over 19 years, including six years as Vice President of Strategic Development.