Cultivating consistent service loyalty requires a number of considerations.
Over the last 15 years, service retention has become an ever more focal point for dealers. It's often said the best customer is the one you already have, and long-term service retention has proven to be a key strategy for sustainable business success among dealers.
In practice, however, growing and maintaining service retention requires a number of considerations, namely the way in which dealers communicate with customers and how frequently they do so. According to Evelyne Therrien, Vice President, Sales with Activix, which provides CRM solutions for dealers, a successful service retention strategy begins as soon as the vehicle is delivered to the customer. She notes that even if the very first service appointment is already pre-scheduled upon delivery, "a strong and effective automated communication process, based on the customer's preferences is essential," says Therrien. "Waiting for the customer to initiate contact with the dealership is truly a thing of the past," she explains. 
Power in the customer's hands
Therrien notes that auto-communication tools, via SMS text or email, also put power in the customer's hands, allowing them to schedule a service appointment at their own leisure.  "We've seen that the show rate increases in lockstep with the efficiency of the scheduling process," says Therrien.
At Keyloop, Martin Jalbert, Vice President, Sales, Canada, notes that often a big obstacle for dealers today—regarding the aftersales process—is that often, it's very fragmented, with a lack of personalization that can cause customers to tune out because they feel little more than just a number, regardless of how efficient the technology is. Jalbert notes that dealers must captivate clients across multiple touchpoints if they are to succeed in the digital age. "At Keyloop, we believe that in-person and digital experiences should work in tandem, so each enhances the other," Jalbert explains. "This empowers dealers to offer customers a personalized service experience, such as personalized check-in, timely service reminders online, and complete transparency of service work."
Bryan Xu, Co-Founder at Dealer AI concurs, noting that while machine learning and other tools can streamline communications, it is essential that "technology enhances, not complicates the customer experience."
Xu says that in order to deliver a superior and seamless fixed operations experience, dealers need to focus on several key data points—customer behaviour metrics, financial metrics and quality metrics.
Visit frequency
On the customer behaviour side, visit frequency provides insight into how effective the dealership's retention and loyalty programs are, while tracking the types of services customers most frequently utilize can help the store better manage staffing and inventory requirements. Also, gauging customer wait time is a critical metric—since shorter wait times directly correlate to greater customer satisfaction.
On the financial side, knowing the cost for each transaction, as well as the revenue generated per each customer as well as the upsell rate, can help paint a better picture of how effective service operations are, as well as optimizing pricing and operations to ensure sustainable profitability. When it comes to quality metrics, Xu notes that short, post-service surveys can provide immediate feedback on satisfaction while Net Promoter Scores can measure the probability of satisfied customers recommending your services to others—generally a very strong indicator of loyalty and overall customer satisfaction.
Yet while this data is key, in practice, it can often remain trapped in fragmented silos across different databases and systems. "This hinders businesses from gaining a complete understanding of their customers and making informed decisions, "explains Martin Jalbert, who notes that to prevent such situations, "dealers break these barriers and unite data into a single, cohesive view." By doing so, they can gain a holistic understanding of customers, laying the foundation for a superior fixed-operations experience, one that is driven by well-informed decision-making.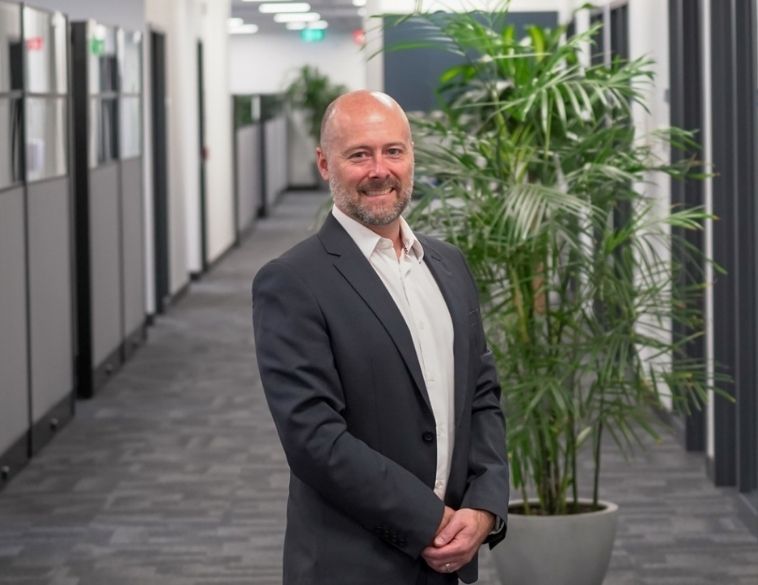 Into the right hands
Getting that information into the right hands efficiently is also essential. Matt Lawson, Chief Sales Officer at AutoSync, notes that dealers who are doing this effectively today are seeing very significant results. "When the flow of this information is seamless, it reduces keystrokes for staff and helps drive incremental throughput in the service department, which creates a better customer experience."
By doing so, dealers are leveraging the power of their Business Development Centre (BDC) to really drive loyalty and retention among their customer base. "They're improving the consumer experience in the interactions in the after-sales experience. And that's going to help them sell that next car," says Lawson. 
At Keyloop, Martin Jalbert notes that the importance of seamless interaction between the sales and service departments following vehicle delivery is essential for building retention long-term. "A post-sales follow-up service reminder is also important to bridge the gap between sales and service and increase customer satisfaction to keep them within the same dealer," he says.
Dimitri Kotsalis, Vice President, Regional Operations and Business Development at OpenRoad Auto Group, explains that an integral part of making that seamless experience truly work effectively is ensuring staff are cross-trained, enabling service advisors to identify when to offer additional services or accessories. Additionally, the dealer group has its own Club OpenRoad loyalty program, designed to reward customers on both the sales and service side, which can make a significant difference when it comes to retention. 
Kotsalis notes that the concept of introducing the customer to the service team immediately after they've purchased the vehicle is a rapidly evolving process. "New technologies are emerging all the time," he says, which means that dealers "need to look beyond training staff on legacy systems and adapting the customer experience to fit them." Kotsalis sees a day where a less complicated ecosystem is driven by the customer experience, with dealers adjusting to customer needs, not the other way around. In order to get there, dealers will need to re-think the entire concept of traditional DMS and CRM setups.
Ultimately, successful client retention boils down to understanding the customer lifecycle. And on the technology side, as Martin Jalbert at Keyloop, explains, that means having a platform "that can knit together sales and aftersales—through the entire [customer] journey."