Current economic trends are making used vehicles more attractive.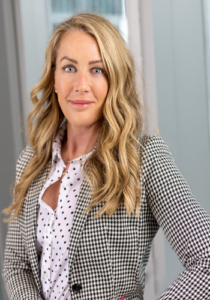 While we saw new vehicle production severely impacted by the COVID-19 pandemic, the lack of availability also affected the used car market, driving up demand and prices (which have continued to increase due to higher inflation and interest rates). Furthermore, with the average age of the Canadian vehicle fleet continuing to increase (it's now up to 11 years), this represents more opportunity for dealers.
More opportunity
While it's expected that used car prices will decline over the coming years as the market stabilizes, sticky inflation and higher interest rates are likely to cause more consumers to either hold onto their existing vehicle or be more cautious when it comes to spending money on a replacement.
As Jake Stacey, Executive Vice President of Sales and Training for LGM Financial Services explains, the used car market can be broken down into different categories that each have their own specific players. There's Certified Pre-Owned (CPO) vehicles available through OEM franchise locations, pre-owned vehicles available through franchise dealers or corporate used vehicle networks, and small, independent dealers that sell used cars. Stacey notes that while supply of new inventory is improving, there is still a huge gap in the market when it comes to those late-model vehicles, which traditionally have been dominated by lease returns. "We just don't have them, and we don't have rental returns, which means we don't have the customers we traditionally would."
Lease returns and buy backs
Dealers are trying to get around this problem by pulling ahead on lease returns and offering buy backs to customers, in an effort to cherry pick the best used vehicles they can. Stacey also says that dealers that have pre-owned or used vehicles are taking more and more inspiration from established CPO programs and offering their own, in-house multi-point inspection processes, certificates and warranties on the used vehicles they sell. Additionally, more and more independent dealers are investing in their own service and repair facilities in an effort to control the process and provide the customer with added peace of mind.
And it's that peace of mind factor where F&I products can really make a difference. Danielle Campbell, Regional Sales Vice President, West, Ontario, Atlantic Region, iA Dealer Services, notes that products such as extended warranties can be hugely beneficial, since they provide protection for consumers, especially in today's environment where not only vehicle prices, but repair costs are increasing. For those used vehicles that still retain the balance of the factory warranty, Campbell notes that iA Dealer Services provides customizable extended warranty plans—offering added flexibility for dealer customers and the end user motorist.
GAP protection is also seen as another huge benefit—particularly as prices for used vehicles have increased and along with them lending rates. This becomes particularly important when used vehicle values begin to decline. In that situation, says Campbell, "consumers who suffer a total loss will be left without a vehicle that they are still paying off."
Rust and appearance protection
Other F&I products that can prove particularly effective for used vehicle buyers today include rust and appearance protection. This benefits both the consumer and dealer in more ways than one. Not only does it result in a vehicle that lasts longer, but also increases resell value when the time comes to trade, not only providing the customer with more options but also the dealer if they're looking for good used inventory to retail.
Another product that can really make a difference is Involuntary Unemployment Coverage. "This may strike a sweet spot for some customers, especially if they are concerned with a possible recession and their job security," explains Derek Sloan, President, Sym-Tech Dealer Services, "It's all about seeking out the customer's needs and presenting the value of relevant protection products."
High-quality process
Sloan notes that because the opportunity for protection product sales is greater for used vehicles, it's important that not only are consumers exposed to the full range of products and solutions available, but that they are treated to the exact same high-quality process as somebody buying a new vehicle. "Don't short cut the F&I process just because the customer is buying a used car," he says.
Another important consideration today, is the level of electronics found on most late-model vehicles—meaning robust maintenance and extended warranty plans are a must for dealers that want to build long-term customer retention. "The longer the mechanics of the vehicle will last the more risk there is for the electronics to fail," says Jake Stacey. Therefore, she says, it's hugely important that customers understand they can protect their car's In-Vehicle Infotainment system, and driver aid functions, which are just as critical to vehicle performance and ownership as traditional mechanical components. "Explaining this to customers and presenting relevant protection offerings really is key today," says Stacey.