Finding practical options to help EV customers at your dealership.
While there has been a huge amount of focus on battery electric vehicles over the last few years, many consumers are still left with questions regarding ownership and operation. For dealers, successful sales and retention come down to the ability to be able to address consumer concerns and find a vehicle and solution that best fits their needs.
Different considerations
EVs have different considerations compared with traditional gasoline or diesel vehicles and one of the biggest concerns charging options. Harj Gill, Vice President, Regional Operations for OpenRoad Auto Group in British Columbia, says that charging should be top of mind for dealers when shoppers are looking at purchasing or leasing an EV. "One thing we discuss frequently with our customers is whether or not they have access to a charging system at home," Gill explains that if they don't then the ownership experience with that EV becomes much more restrictive and potentially burdensome, especially if they are having to rely on public charging. "Owning and operating an EV isn't like a conventional gasoline-fueled vehicle. It is important that the consumer understands that recharging isn't available on every corner and it's not going to take five minutes to replenish the battery."
Gill also stresses that EVs represent an entirely new way of doing things and the current situation is exacerbated by low inventory and availability, in addition to limited infrastructure to support these vehicles. He says it's important for dealers and their staff to understand that EV ownership is different and that there needs to be new and different ways of not only explaining the vehicle and the technology behind it to customers but also creating a different type of sales and ownership experience for the client.
Robust training
At Honda Canada, Hayato Mori, Assistant Vice President, Business Development and Customer Engagement, explains that effective consumer education requires robust plans from OEMs to ensure dealers and associates are properly trained to help customers. "The last thing we want is for customers to have a bad experience, so salespeople need to be trained to help qualify our customers properly." Honda has approached EV training via a phased strategy, which begins with an EV 101 competency that focuses on general knowledge regarding EVs, before progressing into more specific topics, culminating in a final phase where staff are recognized as EV experts. Besides OEMs and dealers, Mori also believes the government has a critical role to play in consumer education regarding electric vehicles.
Regarding robust plans for training staff and qualifying customers, Andrew Harkness, Director, Dealer Network Development & Customer Quality for Nissan Canada, concurs. Having launched its first battery electric vehicle back in 2010 with the first-generation LEAF, Nissan and its dealer network represent pioneers in the EV space, with more than a decade in selling and servicing these types of vehicles.
Significant shift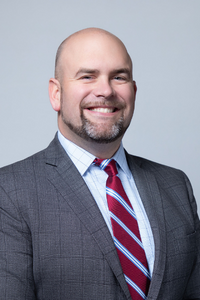 Harkness notes that at the retail level, there has been a significant shift in customer behaviour and expectations over the last few years. "We are now moving from the early adopters, the people that would stop at nothing to get their hands on the latest technology via products like the first-generation LEAF to more mainstream consumers who are now considering an EV as their next purchase."
This means that aspects such as limited range, long charging times, compromising on using heat or HVAC to increase operating distance and meticulously planning a route prior to setting out on each visit are becoming less tolerable among potential buyers, especially given the price differential between an EV and a comparable gasoline-fueled vehicle. These remain significant factors even if in some cases, over the longer term, the EV can outweigh its traditional counterpart in the total cost of ownership. Today both OEMs and dealers face further challenges, such as the inherent costs in R&D and manufacturing of these vehicles and higher inflation and interest rates, which makes it more expensive to finance/lease as well as eroding consumer purchasing power. Hayato Mori, at Honda Canada, notes that currently, the average transaction price for an EV is in the same range as that of a luxury vehicle a few years ago. "This is beyond what most Canadians can afford," he says. 
Used EVs
One way high prices can be mitigated is by encouraging shoppers to look at used EVs. Cara Clairman, CEO of Plug 'n Drive, a non-profit organization that provides education and experience regarding EV ownership, says that in many cases, consumers aren't aware of the availability of used EVs. 
Prior to the COVID-19 pandemic, Clairman explains that used EVs were affordable, and Plug 'n Drive offered a program where consumers could be incentivized to purchase used EVs, making it a more attractive proposition for them to consider owning and operating one. During the pandemic, however, a shortage of new vehicle inventory [hampered by supply chain disruptions] raised the price of used EVs, to the point where two or three-year vehicles were trading hands for higher prices than new ones. Clairman does note, however, that the situation is improving. "Things are starting to get back to normal and availability of EVs is getting better." On the used side of the equation, however, there are additional considerations and concerns among buyers—not only about the range and charging options but also wear-and-tear, including battery condition and longevity.  
This can become a particularly sensitive issue. Clairman says that buyers can perform tests to assess the condition of the battery, though she recommends that if looking to purchase a used EV, getting one which either has some manufacturer warranty left on it, or a vehicle that comes with extended warranty protection is a huge benefit. At Honda Canada, Hayato Mori notes, that when looking at older EVs, consumers also need to consider technological obsolescence and the fact that older models will not often have the range, charging speed and features found on newer vehicles.
Extended warranties
Back at OpenRoad Auto Group, Harj Gill says that extended warranties are proving particularly popular with EV customers within OpenRoad's network of dealerships. He says part of this is "fear of the unknown," among buyers such as what happens if the battery fails, or a screen or other advanced piece of technology ceases to function. "With regular vehicles, OEMs have had 100 years to figure out engines and transmissions, so in most cases, it's not a huge issue," he says. With EVs on the other hand, because it is a new concept and new technology, consumers want assurance they are protected in case something goes wrong. 
At Nissan Canada, Andrew Harkness says that the ability to address customer concerns, which in turn, enables them to get past that fear of the unknown, is essential for satisfying long-term EV ownership. He notes that Canada presents some unique operating conditions and challenges due to its geographical size, relatively low population base and cold winters in much of the country, which reduce the range of EVs and increase rolling resistance due to snowy conditions. Yet there are cases where EVs can work and work very well for consumers—it all comes down to ensuring the OEM and the dealer can provide the right transportation solution for their customer, at the right time and at the right price point, much like it has been for the last 100 years with ICE vehicles.