A look at some key products and ideas from this year's big U.S. dealer convention.
From January 26-29, the National Automobile Dealers Association (NADA) hosted its 54th Annual Convention & Expo.
For 2023, the event took place at the Kay Bailey Hutchison Convention Center in Dallas, Texas. With over 500 exhibitors, multiple workshops, plus the onsite Exchange, Dealer Learning Lab; and networking events, there was plenty to keep attendees busy during the course of the three days. 
Key highlights this year, included an address by newly elected NADA Chairman Geoffrey Pohanka, of the Pohanka Automotive Group, based in Capital Heights, Md. 
In an era where electric vehicles are the hot topic and new startups are aiming to challenge legacy OEMs and their franchise networks with direct-sales models, Pohanka discussed key challenges facing the industry. He noted that a key issue is that OEMs don't always understand the complexities of selling a new car and that for legacy auto manufacturers, the robust dealer franchise network provides a competitive advantage for them in today's marketplace and still remains the most effective way to sell vehicles and service customers.
Pohanka also touched upon the political issues surrounding the current push toward EVs, notably federal and state fuel economy and emissions standards. In an era of relatively high inflation and interest rates, where affordability is a prime concern among many consumers, new vehicles are already becoming too expensive, plus the cost required in meeting government mandates as well as extracting the raw materials required to manufacture EVs and their battery systems threatens to limit both consumer choice and revenue for OEMs and dealers in the coming years. 
On the trade show floor, there was a hub of activity at NADA this year, and while we aren't able to bring you all of it, Autosphere provides some highlights from the event.
CDK Global Introduces enhanced dealer workflow solutions
With two booths at the NADA Convention, CDK Global had a lot to show attendees this year, particularly around its solutions designed to modernize dealership workflow.
CDK Global Express is designed to streamline the vehicle sales process into a single buying and selling experience. This includes bringing together all the data, tasks and users into a singular unified experience for consumers and the dealership. Sales Express is part of a comprehensive modern retail suite of software solutions, including CDK Roadster and CDK Elead CRM.
CDK Unify is a flexible cloud-based interface designed to provide an intuitive, personalized and secure single sign-on to CD applications, helping to simplify workflows and improve dealership productivity. CDK Service puts cutting-edge technology to work with newly optimized workflows including appointment scheduling, booking and cashiering; while CDK Connected Vehicle includes consumer vehicle alerts, recalls, service contracts, online scheduling and inspection updates. Also at NADA, CDK announced a new partnership—CDK Hailer—that integrates ride-sharing technology for transporting service customers and parts distribution.
Other solutions on display and available for demonstration included, CDK Drive Accounting Workflows which are designed to transform back office accounting operations to bring efficiency, productivity and enhanced decision-making to dealerships; as well as CDK Voice Connect—a cloud-based collaboration solution that's designed to provide dealers with the flexibility to quickly access information and provide a personalized experience on every call. The program's mobility services are also designed to easily transition from desktop to mobile platforms and video interactions utilizing an open API-based solution.
Also debuting at the NADA Convention in Dallas, was a new, next-generation reporting tool—Neuron Performance View (NPV). Using advanced analytics; AI and real-time updates, NPV is designed to provide dealerships and dealer groups with enhanced visibility into profitable and competitive performance for their service, finance and sales departments through seamless integration into CDK Systems.
Attendees also had the opportunity to preview several tools CDK is launching in Spring 2023. These include Data-Your Way, a software strategy tailored to each individual dealership's requirements, as well as CDK Intelligent Connect, a conversational AI virtual assistant.
Hunter Engineering Showcases New Dealerlogix Integration
Hunter Engineering Company chose the 2023 NADA Convention to unveil its latest Dealerlogix inspection equipment integration. The aim is to help dealership service departments drive more alignment and tire sales via instant access to Hunter's Quick Check Drive inspection data, available from the company's partnership with Dealerlogix's fixed operations software.
Tire sales and wheel alignments are quickly becoming some of the most profitable service work within dealer fixed operations, and with Electric Vehicle sales poised to grow significantly this coming decade, the ability for dealers to quickly and efficiently capitalize on these service opportunities represents a big win-win for themselves and their customers.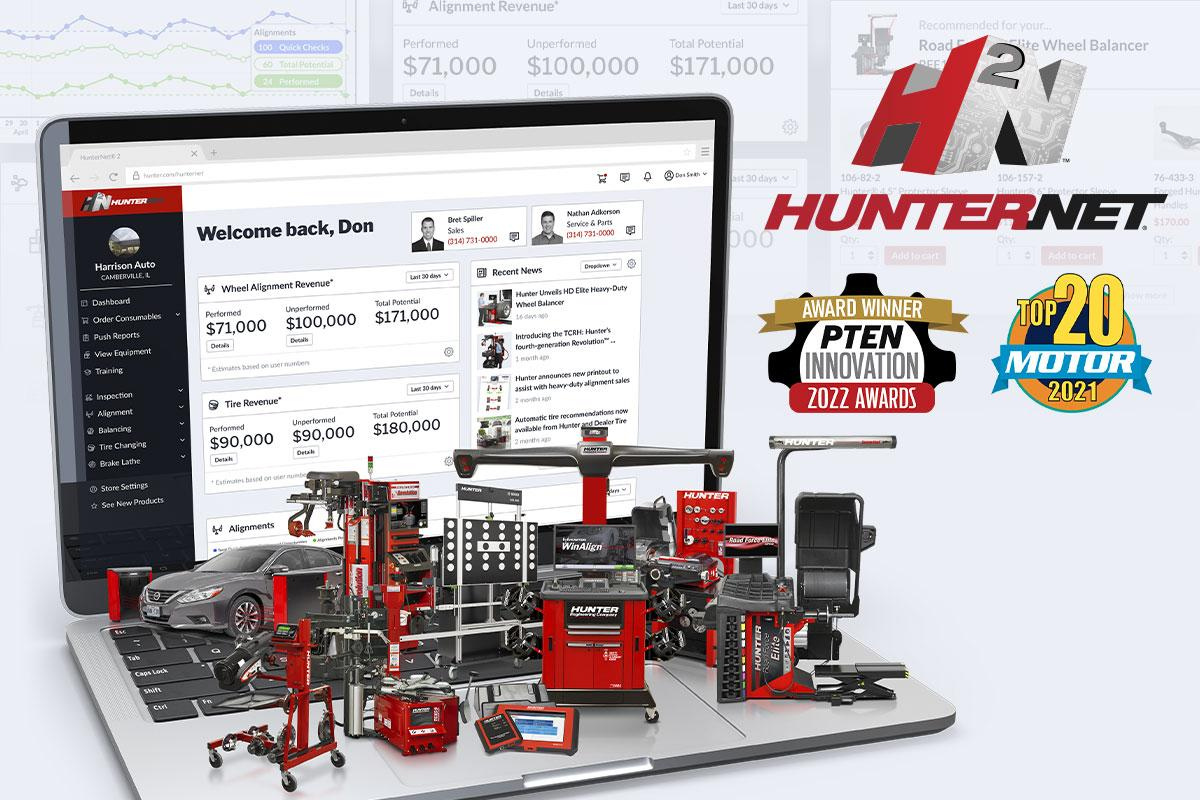 With this latest integration, vehicle inspection data is transmitted automatically from Quick Check Drive to Dealerlogix as soon as each vehicle passes through the inspection point. Matched to each vehicle's VIN, the real-time data provides instant status on tire tread depth, providing a highly efficient way for both service advisors and technicians to access the information and relay that information to the customer.
"Our mutual customers have been asking for this integration to enhance dealer profitability, shop efficiency and the customer experience," explained Alan Hagerty, Hunter Product Manager for Partner Integrations. "We're happy to make that a reality with Dealerlogix by connecting the service lane, parts department and technicians to increase satisfaction, retention and profitability."
"Research tells us that tire sales are the number-one point of defection to the aftermarket for dealer service customers, which is why we're extremely excited about this new integration with Hunter Engineering," said Euwart Anderson, Dealerlogix's Executive Vice President and General Manager.
Hunter also took the opportunity to showcase its new Maverick tire changer and recent HunterNet2 online customer portal upgrades which also connect to the company's BL-Series bench lathes, and other shop equipment, including its tire changers, wheel aligners and wheel balancers.
Reynolds and Reynolds launches new branding
A big announcement at the NADA Convention this year was the unveiling of a new logo and branding by Reynolds and Reynolds. Established in 1856 and working with dealers for close to 100 years, this rebranding represents a very significant step for Reynolds and Reynolds in identifying both its current identity and its path toward the future.
During an interview with the Reynolds executive team, Autosphere learned more about the new rebranding and why it comes at this particular time. "Each time, we've rebranded our logo," explained Reynolds President Chris Walsh, "the change was made with intent. The same can be said of the change we are making today. The time has come to reflect the new focus for the company and for automotive retailing."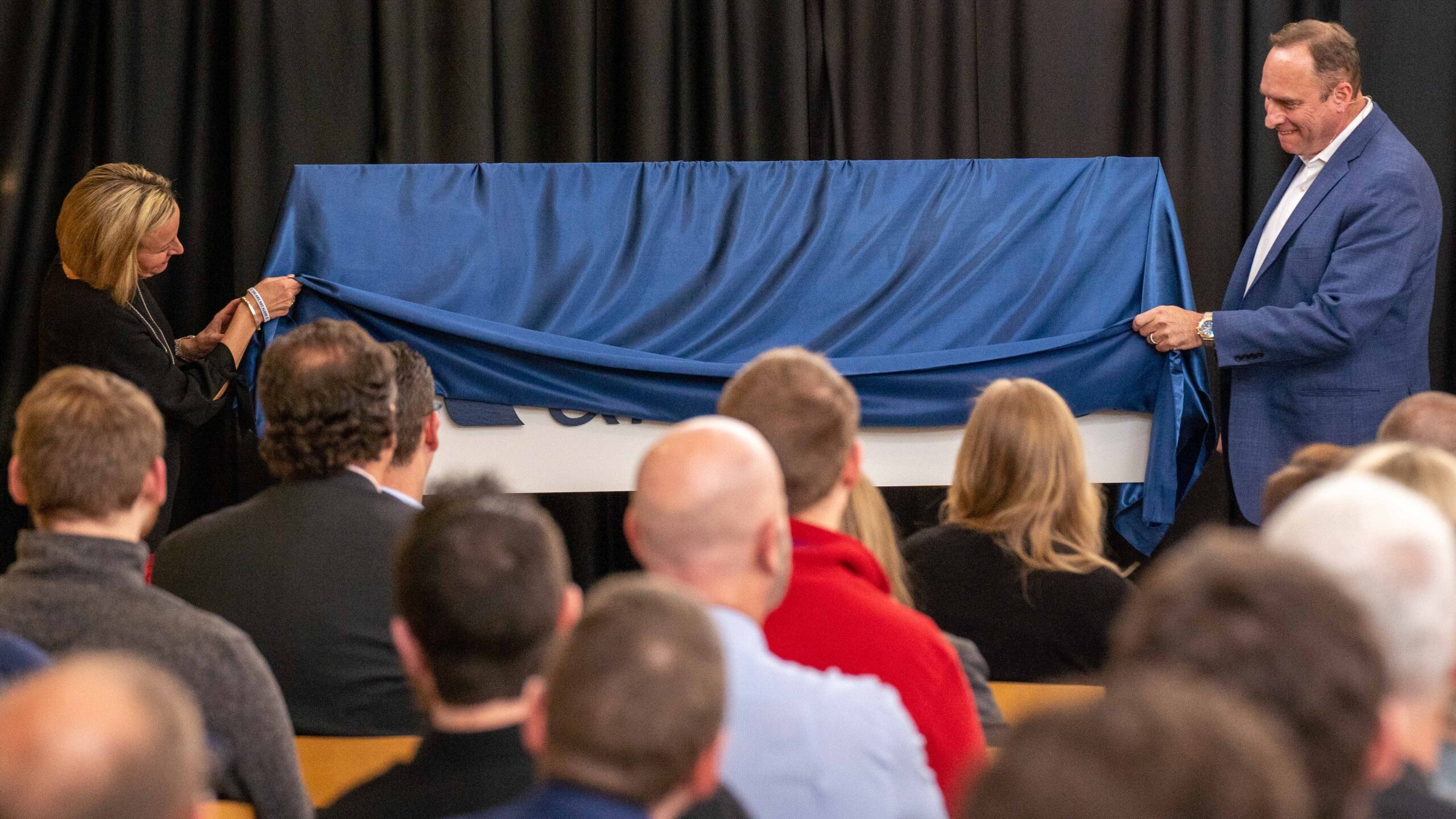 Kasi Edwards, Vice President of Marketing added that "over the last 24 months, we [at Reynolds and Reynolds] have been working very hard on product strategy, industry relations and customer success." Edwards noted that the present time represents a tipping point in the history of the company—one where Reynolds is solidifying its position in the marketplace as well as the kind of company it will be in the future. "We welcome all industry partners to work with us as we look forward to our next chapter."
Additionally, Reynolds also took the opportunity to unveil its Retail Anywhere Solution. The aim is to provide dealers with the option to work with their customers, OEMs, lenders, partners and vendors no matter where they happen to be located. Retail Anywhere not only provides added convenience but also streamlines and simplifies processes.
For example, in sales and F&I, there is now the ability to complete an entire sales transaction, from initial chat/engagement, through to funding without the need for rekeying. Additionally, on the fixed operations side, Retail Anywhere enables dealers to expand their service capacity without having to increase service department hours—a huge benefit in today's automotive retail environment.