In a virtual presentation hosted by Driving Sales, Neal Gann, President of LotLink, explained to car dealers the right strategies for keeping up with the demands of a changing marketplace.
This specialist in analyzing trends in the new and used car dealership market explained that consumers looking to replace their vehicles right now may be in for a shock when they come to their dealership.
"They're going to realize that the car they bought three years ago isn't as accessible anymore," says the expert. I'm not talking about availability, which is starting to stabilize, but rather price and financing costs. In the context of the scarcity of certain models, prices have sometimes risen, but what is widespread is the significant reduction in manufacturer rebates and a marked increase in interest rates."
He believes the economy will gradually recover and inventories of vehicles for sale will slowly return to a more normal situation.
"In this context, it is essential that the dealer carefully analyze the profile of his market and fill his inventory with vehicles that consumers want," he says. "That clearly means, in this context, being able to offer customers less expensive vehicles that they can acquire for similar payments to what they were paying before. There is a market for luxury and expensive vehicles, but it has to be targeted. The dealer is going to lose money if they hold onto a high-end vehicle for too long and it doesn't sell."
The challenge, according to him, is to focus on volume and market more accessible vehicles.
He sees the same trend in used vehicles where demand for cars under $15,000 is strong.
"You have to have a plan B to satisfy a customer who is disappointed that they don't have the resources to afford a vehicle in the class they are used to," advises Gann.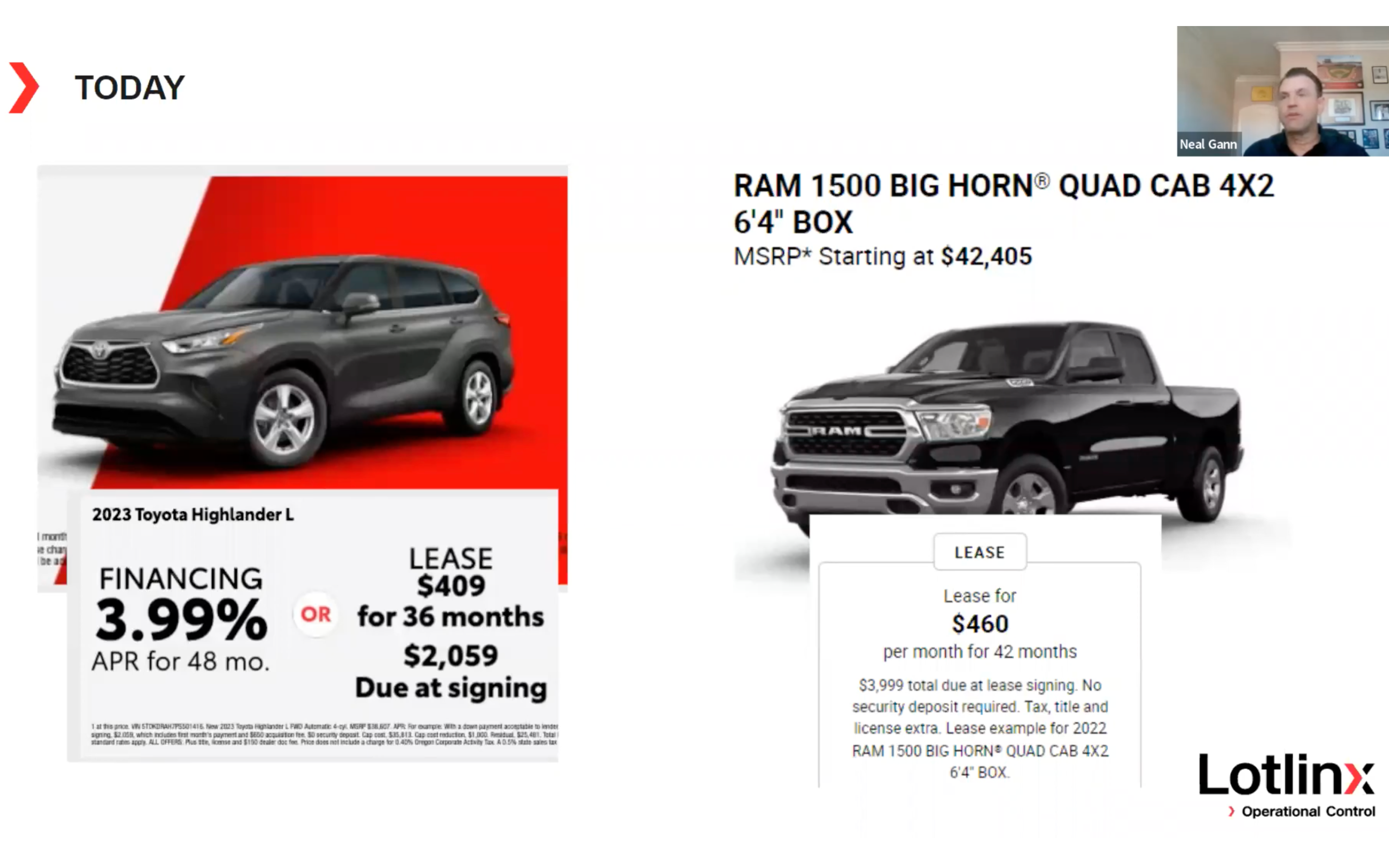 Transparency and good price
Since used cars can represent an interesting alternative for the consumer, the expert indicates the importance of acquiring one ideally after having established a clear picture of the market.
"From that point on, the strategy is to do a comparative analysis on the offerings in your market. The price has to be attractive. What's more, when posting, be transparent. Indicate the price, the special offers that apply and enhance it with the best photos possible. This seems like the basics, but still too many dealerships think that a potential customer won't mind calling or visiting the dealership only to realize that they can't afford the model being offered or that it's just not competitively priced."
Finally, the speaker encouraged dealers to measure the results of their marketing efforts across all their platforms.
The amount of money invested in promoting each vehicle should be documented in order to adjust marketing strategies as needed.