How do you keep an inventory of pre-owned Teslas on your lot? By keeping your customers coming back.
That's the situation at Shift Electric Vehicles in Oakville, where president Paul Repar estimates he keeps about 80 to 90 pre-owned electric vehicles, mostly Tesla, in his inventory. "It's been easy for us to acquire inventory," he says. "We started this business several years ago, so most of our vehicles have come from our own clients or private sellers." Often, he's able to provide former clients with all their money back on trades, due to market escalation.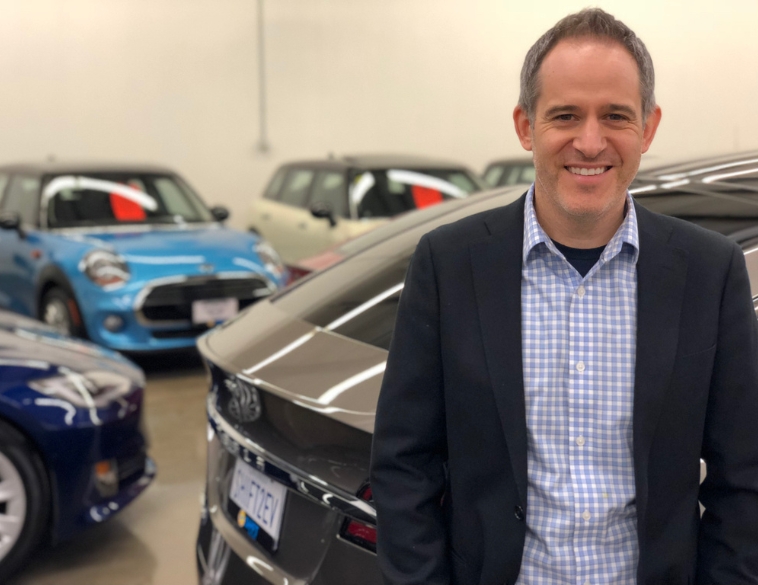 Shift has been in business for about 12 years, and transitioned to an EV specialty shortly after Repar experienced a Tesla at the Canadian International Auto Show in 2013. Although Tesla's initial draw was its efficiency, performance, and technology, it didn't take Repar long to realize that as a zero-emissions vehicle, it was better in every way than a gas car.
Gas price increase
Now, Tesla is still a large percentage of his inventory, but by no means the only electric brand. "We're trying very hard to be across all brands in the EV world," Repar explains. Currently, he has half a dozen Chevy Bolts, a few Nissan Leafs, an electric MINI, a Mustang Mach-E, and a Ford F-150 Lightning. "They don't spend a lot of time on the website, because they sell quickly," Repar notes.
Currently, the most popular model on the lot is the Tesla Model Y, with the Model 3 a close second. Repar believes it to be comparable to a BMW 3-series. "The gas price increase has really pushed a lot of people to us," he reports. "When you compare the cost of ownership of a Model 3 to a BMW 3-series, there's no ongoing maintenance. You can get 500 kilometers of range from a Model 3 or Y, and charging at home might cost you five dollars."
Located in Oakville, Ontario, Shift is positioned in the heart of a wealthy demographic. "At the onset of the EV market it was a wealthier subset of the population buying them," recalls Repar. "Now Tesla has their Model 3, which is very competitive for a mid-level car, and they are selling them in droves.
The 10,000-square-foot boutique-style showroom is close to the highway, allowing for better visibility. "We have a lot of people coming in every day who see our sign and are curious about EVs, so the exposure here has been great." Shift is also near Tesla's body shop, the only one in Canada which is owned by Tesla.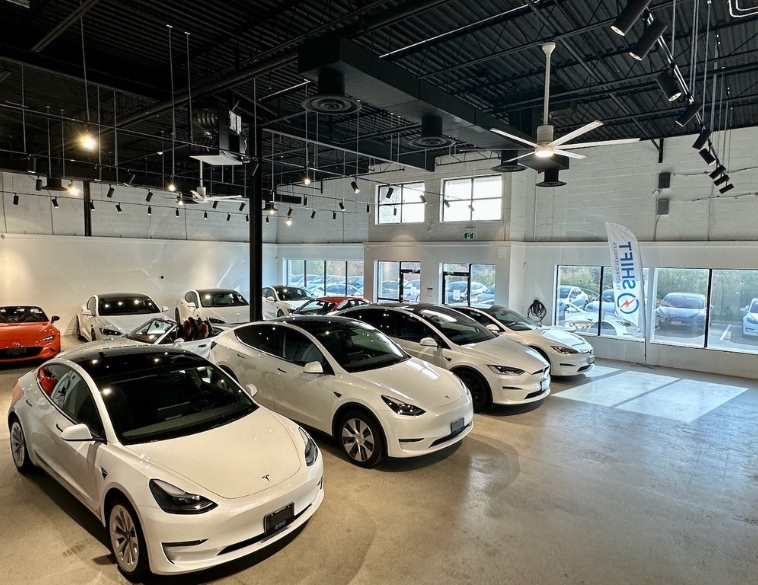 Servicing Tesla
But Shift has moved into servicing Tesla themselves, with the help of a former Tesla master technician. The shop offers three hoists and two open bays, with more to come. Now that many Teslas are coming out of warranty, there is a great opportunity to provide services on air conditioning systems or suspensions. "There isn't a lot of regular services because Tesla and other EVs don't have filters, oil changes, emissions or exhaust systems," explains Repar. "We focus on the wear and tear items such as brakes and suspension." In the early days, Tesla would provide mobile repair service, but as the market has grown, this is no longer available. "A really big part of our business in the fall and spring is outfitting people with tire packages and offering storage, it's a great way for us to put eyes on these vehicles so we can recommend anything else that's needed."
Shift also has a parts retail showroom. "There are a lot of aftermarket parts on display, a parts counter and we're transitioning to a new dealer management system," reports Repar. Since he can't order from any of the popular auto parts banners, he has manufacturers overseas building suspension components. "We have over half a million dollars worth of parts inventory in stock at any time."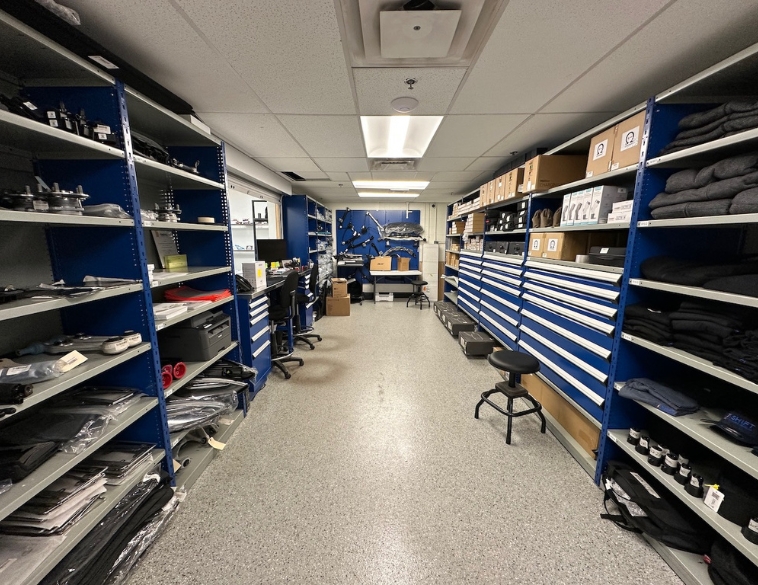 Rentals
There are also rental vehicles available, which were initially meant to be for insurance replacements. Currently, there are about a dozen authorized Tesla bodyshops in the GTA, none of which have Tesla rental programs. "You'll find that anyone who has an EV or a Tesla which may be in the bodyshop for repair, only wants to drive another Tesla or EV, they don't want a gas car," explains Repar. Shift offers a special rate card and price for Tesla clients, and is hoping that business will ramp up.
Shift's small fleet of rentals is also used by consumers – some referred by Tesla – looking for an extended test drive experience before purchasing. "There will always be some demographic or subset of the rental population looking for a special touch or education component that they won't be able to get from a big box rental. We hope that will be a really strong business once we're able to supply the inventory."