Like proverbial hotcakes, the final iteration of the NSX didn't take long to sell out.
On September 8, 2021 NSX fans had exactly 24 hours to visit acura.ca to place a non-refundable deposit on one of the 11 units of the 2022 Acura NSX Type S that would be made available to Canadian customers online (a total of 15 were available overall in Canada).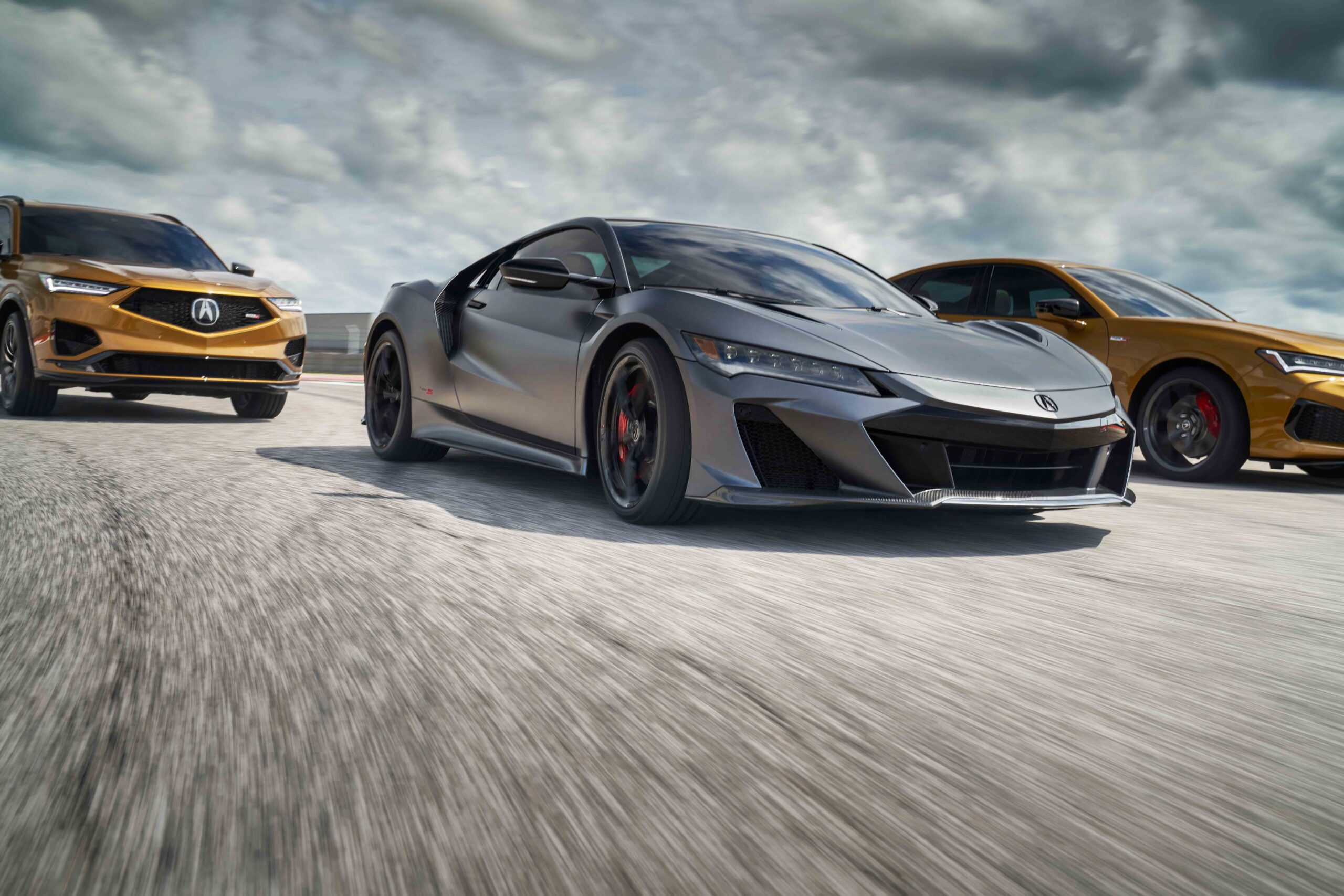 Not only is this a limited-production vehicle (only 350 will be built for the global market), but it's also the final year of production for the second-generation NSX.
Moreover, this is the first time a NSX Type S has been sold outside of Japan.
While Acura isn't saying if they're completely scrapping the NSX, or if they plan to get back into the supercar game in the future, James Marchand, Assistant Vice President, Acura Canada Sales and Marketing offered a glimmer of hope for Acura fans.
"We can never be sure what the future holds," Marchand said, "but it's safe to say that consumers want to see another NSX."
Acura is sending the NSX off with a bang, offering the 2022 NSX Type S with more power (600 vs. 573hp) and torque (492 vs. 476 lb.-ft.) than the 2021 NSX.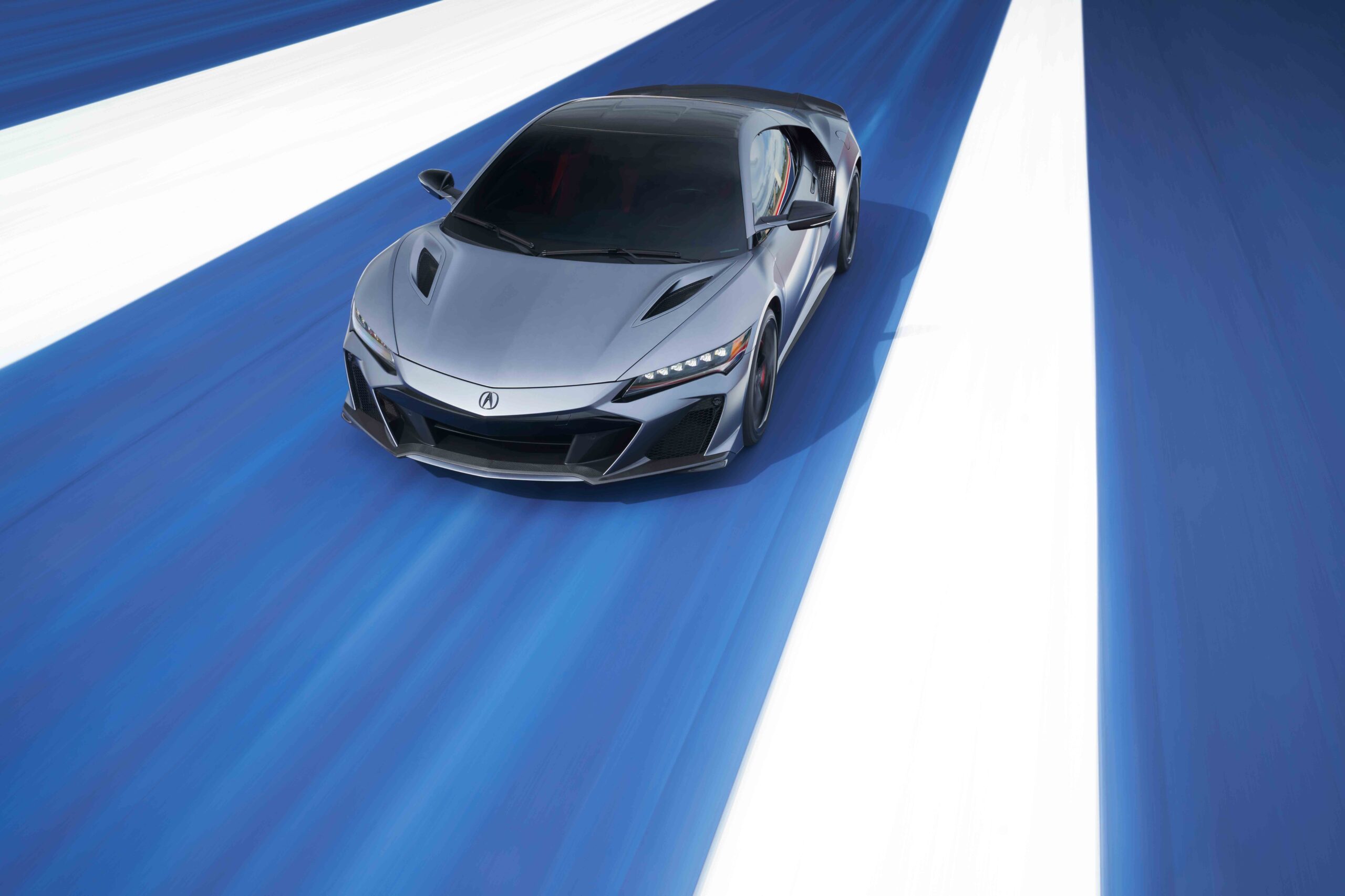 Power comes from the same 3.5L twin-turbo V6 hybrid engine found in the 2021 model, coupled to the same 9-speed dual-clutch transmission, although for 2022 the latter was retuned for 50% fasters upshifts and a new rapid downshift mode.
Powertrain upgrades for the 2022 model include turbochargers shared with the NSX GT3 Evo race car, a 6% increase in boost pressure, 20% greater battery capacity and 10% higher battery output.
Acura says this is the most powerful drivetrain they have ever put into a road-going vehicle.
To maximize handling, Acura retuned their torque-vectoring Sport Hybrid Super Handling All-Wheel Drive system (SH-AWD), as well as the adaptive damper system, and they shod the 2022 model with stickier Pirelli P-Zero tires, specifically engineered for the Type S.
All Canadian models come with carbon ceramic brakes, a carbon fibre engine cover and a carbon fibre interior package, reducing total weight by over 26 kgs. A carbon fibre roof lowers the centre of gravity for improved handling.
The first generation of the NSX was in production from 1991-2005.
In 1989 the NS-X Prototype was introduced to the world at the Chicago Auto Show.
A year later it went on sale.
Acura says this was the first series production vehicle with an all-aluminum space frame, titanium connecting rods and electric power steering.
The NSX debuted with a 3.0L VTEC V6 (270 hp; 210 lb.-ft. of torque), coupled to a 5-speed manual or 4-speed automatic transmission (Oh, how things have changed!).
In 1997 that was upgraded to a 3.2L VTEC V6 (290 hp; 224 lb.-ft. of torque), and offered with either a 6-speed manual or a 4-speed automatic transmission.
The second generation NSX debuted in 2017 (although plans were in place as early as 2011/2012, and a production version was in the spotlight in 2015 at the North American International Auto Show).
The original second-generation drivetrain (2017-2021) was a 3.5L twin turbo V6 hybrid (573 hp; 476 lb.-ft. of torque), coupled to a 9-speed dual-clutch transmission.
The 11 units available for online sale here in Canada didn't take long to sell out.
"The number of customers who signed up during the 24 hours that the site was open, far exceeded our Canadian allotment and we are pleased to say the 2022 NSX Type S is sold out to winners right across Canada," Marchand says.
With an MSRP of CDN $221,500, Canadian supercar enthusiasts have a lot of choices.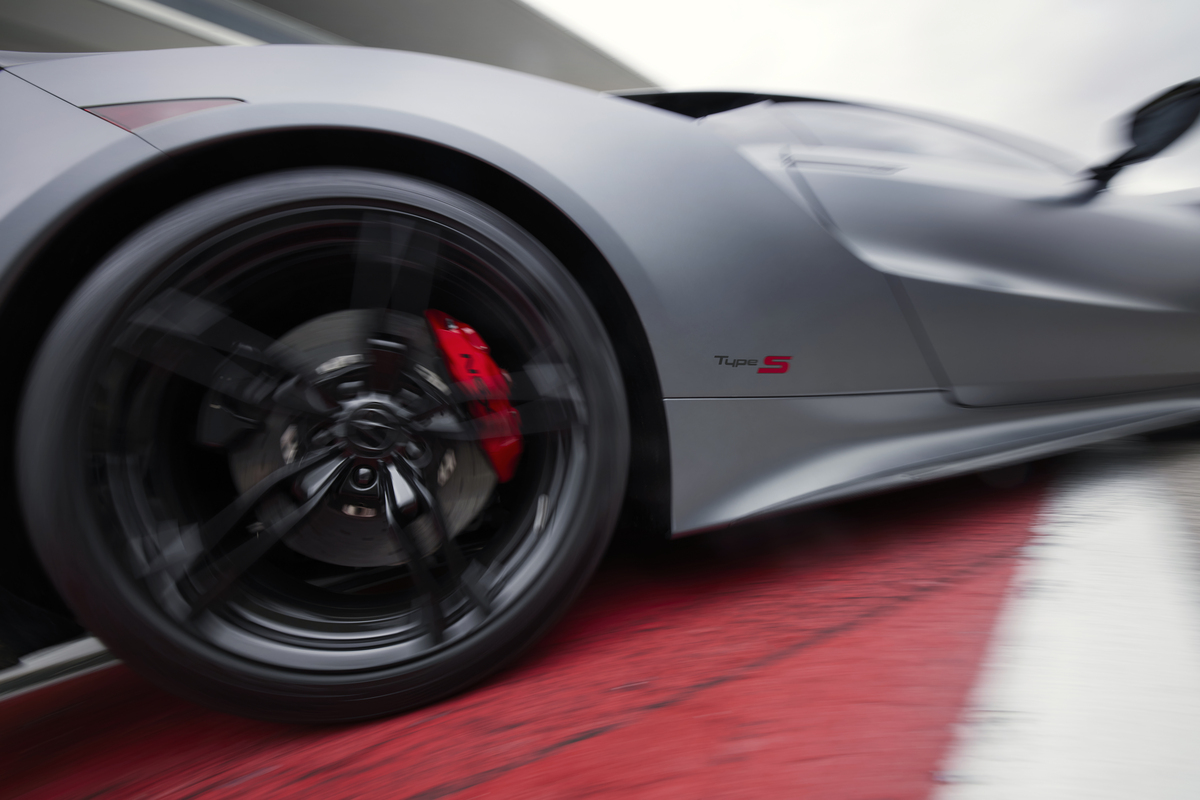 The NSX isn't the only game in town. So what made them choose the NSX over other cars in the same price range?
"The primary reason supercar enthusiasts choose it over other supercars is the fact that it is unique, rare and unconventional," Marchand explains.
"Both generations of NSX were ahead of their time and introduced a new era of performance for sports cars and supercars."
Marchand says NSX fans are a loyal bunch. "We know Acura NSX owners are passionate, dedicated and unconventional," he explains.
"Looking for something that sets them and their vehicular tastes apart. They want a car that is world class in performance and exclusiveness while delivering the emotional thrill that comes from a car of the caliber of the NSX."
Exclusive indeed! If you ever spot a 2022 Type S on the streets, you'll know that the owner is one of only 15 in Canada to enjoy the final iteration of the final generation of the NSX.