Protective, yet effective measures can have a very positive impact on dealer performance, even during a pandemic.
It's not often that dealers find themselves in truly uncharted territory, but March 2020 proved to be just such an occasion. With the novel coronavirus and COVID-19 pandemic spreading rapidly, businesses were forced to close, factories shut down and drastic measures are taken to curb the spread.
At OpenRoad Group, which operates dealerships across British Columbia's lower mainland, as well as locations in Seattle, Washington and Brampton, Ontario, the pandemic situation and government measures to curb physical interaction saw the group quickly shift to revising health and safety plans at its auto retail locations.
According to Jon Chang, Director of Human Resources for OpenRoad, this required the group's human resources team, health and safety officers and safety committee to put together a plan to help guide each dealership management team to implement effective practices to ensure the safety of both staff and customers.
Standardized practices
This not only focused on guidance and support regarding hygiene and social distancing measures but also ensuring that these practices were standardized across all stores within the group as well as providing open communication regularly to ensure each dealership could continue to operate effectively within a physical distance environment.
"We introduced a mask-wearing policy before it was required by law," says Chang, who notes that other practices included establishing sanitization stations throughout each dealership and ensuring that high traffic areas were cleaned multiple times throughout the day. Additionally, professional cleaning teams were brought in every night to clean each location.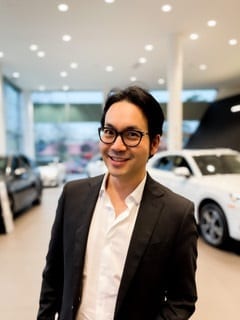 Because the pandemic spread so rapidly and businesses were forced to react just as quickly, regular communication was also critical. "We provided posters, digital screens and other information regarding handwashing techniques, social distancing, mask-wearing and other protocols and best practices to minimize the risk of COVID-19 spreading," says Chang. Hand sanitizers were also made widely accessible in-store for both customers and employees.
Weekly communication updates and reminders were a key part of making it happen. "Education is an extremely important component in situations like these," says Chang. "It is during such times where we have to constantly remind, empower and encourage each other to abide by these safety rules."
Having conversations
At Reaume Chevrolet in LaSalle, Ont., General Manager Jennifer Reaume-Natyshak says that when the pandemic hit the region, the first thing besides having to comply with provincial guidelines and close the showroom (temporarily it turned out) was to have conversations with staff to understand how they were feeling about the situation and what steps could be taken to ensure their lives were disrupted as little as possible. "The way we see it, there was no right or wrong in terms of how our team reacted to the pandemic," says Reaume-Natyshak.
"Some were very mindful of the situation while others weren't really sure what to make of it." She notes that the physical measures that were required, even once the showroom opened in limited capacity again, such as partitions, masks, sanitizers, labels and two-metre distance protocols were the easy part—what proved more challenging was ensuring both customers and staff were comfortable within this brave new environment.
One strategy that's proved particularly effective has been vehicle pickup and delivery service. "We were quick to act on this and created what we call Shop and Go, which is shared with other dealerships in the Lally Auto Group," explains Reaume-Natyshak.
This allows customers to begin the vehicle purchase process remotely on their smartphone or tablet at their own convenience, providing them with the ability to visit the dealership website, create a personalized account, select the vehicle and options they want, upload trade-in information and photos and fill out a simple credit application. Additionally, for staff, the need to shift much of their customer engagement online to comply with safety protocols required getting comfortable with video presentations. "We created virtual walkarounds for vehicles and empowered our team to get comfortable in front of the camera."
Minimal disruption
With the Province of Ontario having developed a COVID-19 operating framework with different regions being permitted to open up or shut down again depending on COVID case numbers, having safety protocols that allowed businesses to continue with as little disruption as possible was key.
Some staff were able to work from home, while for others that were required to be at the dealership, providing socially distanced workstations was critical. Reaume-Natyshak says that having tables placed in the showroom, actually created a greater level of engagement and collaboration among the sales team and, along with Shop and Go and customer visits that are now scheduled exclusively via online or phone appointments, the result has been a cultural shift at Reaume Chevrolet Buick GMC.
"There is a real sense of camaraderie now," explains Reaume-Natyshak, "you can really feel the compassion and support and our team can really convey that to our customers who understand why we have these protocols in place and that both their safety and ours is a top priority."
Service measures
Back at OpenRoad Auto Group in B.C., Jon Chang says that besides having safety protocols implemented for sales staff within each dealership, on the service side, it was also essential to ensure operations could continue. "Guest vehicles that were brought in for service were fitted with steering wheel and seat covers before any work beginning," he says and all service technicians and staff that would be touching the vehicle were required to wear and frequently replace gloves.
Additionally, all loaner and test drive vehicles were cleaned and wiped down after use by a guest or dealership associate and if customers wish to schedule test drives, associates do not go with them unless absolutely requested to do so.
Perhaps the biggest take-away, however, has been the ability for employees to work from home, with OpenRoad encouraging this strategy from top management on down. "This has been an extremely important measure from an HR perspective," says Chang.
He notes that leveraging remote working technology, has resulted in a highly flexible and productive approach that maintains effective safety protocols. "It will never beat that actual in-person experience, but with the technology available today, we can replicate it as closely as possible."