September sees surge for some brands, demand for light trucks.
The Global Automakers of Canada has announced the latest new vehicle sales figures for member OEMs for Q3. 2020.
Overall, Canadian vehicle sales saw an uptick to 500,734 units during Q3 with a notable increase during September (169,876—a 2.4% increase over Q3 2019) based on data from DesRosiers Automotive Consultants.
Among Global Automakers of Canada members, which represent all but the North American headquartered OEMs—total sales volume reached 299,014 units for the quarter, of which 206,881 were light trucks. Although Q3 volume this year was down 4.2% compared with the same period in 2019, total year-to-date sales for GAC members are tracking at 663,141 units, representing a 25.3 % percent year-to-date decline versus 2019 (887,368).
Light trucks more popular
Although ongoing economic concerns surrounding the COVID-19 continue to damper consumer confidence and OEMs continue to see almost universal declines in new vehicle sales volumes across the board, light trucks continue to perform better than passenger cars overall.
Among GAC members, Subaru was among the strongest performers overall. Bucking the trend, Subaru actually saw passenger car sales increase by 1.7% for the quarter thanks to 3,416 units sold (versus 3,472 during the same period in 2019). On the light truck side, the news was even better, with volume seeing a 25.5% increase compared with the same period in 2019, which saw 11,284 units sold. Overall, however Subaru demand was down 15.1% year-to-date compared with 2019.
Hyundai and Kia also demonstrated some of the strongest performances among mainstream brands. With 28,281 light trucks sold during Q3, Hyundai saw a 23.7% increase compared with the same period in 2019, resulting in a decline of year-to-date light truck numbers by just 4.4% compared with a year earlier. As for sister brand Kia Motors, light truck sales were positive, with 15,918 units sold for the quarter, a 36.1% increase compared with the same period in 2019! Year-to-date, Kia light truck volume was up 3.5% this year compared with 2019.
Mazda also saw an increase in light truck sales for Q3, demand stood at 14,903 units, a 12% gain over the same period last year, when 12,580 units were sold. Year-to-date, Mazda light truck demand is down just 5.7%.
Luxury surge
Among luxury brands, Porsche has been performing exceptionally well. Passenger car sales were up 125.8% for the quarter, thanks to 1,145 units sold for Q3, compared with 507 for the same period last year. As a result, year-to-date passenger car demand for the brand is up 8.7% overall, while surprisingly, light truck demand for the Stuttgart automakers was down 3.8% for the quarter and 30.4% year to date.
Most other brands witnessed high single to relatively high double-digit declines, compared with 2019, not helped by the nosedive witnessed at the end of March and through April as government lockdowns on businesses took effect and consumer confidence was shaken.
Overall however, the upward trends witnessed this year, show that the industry is recovering and to an extent that's actually better than many analysts predicted in Q2. How this momentum will continue does remain to be seen, especially given the possibilities of second wave pandemic induced restrictions and the potential impact they could have on the economy overall.
Pent-up demand
David Adams, President of GAC, says that the swell in new vehicle sales—particularly during September—demonstrates how the combination of growing consumer confidence and satisfying pent-up demand from April and May have contributed, as well as new buyers entering the market that previously would have chosen public transit over operating a personal vehicle.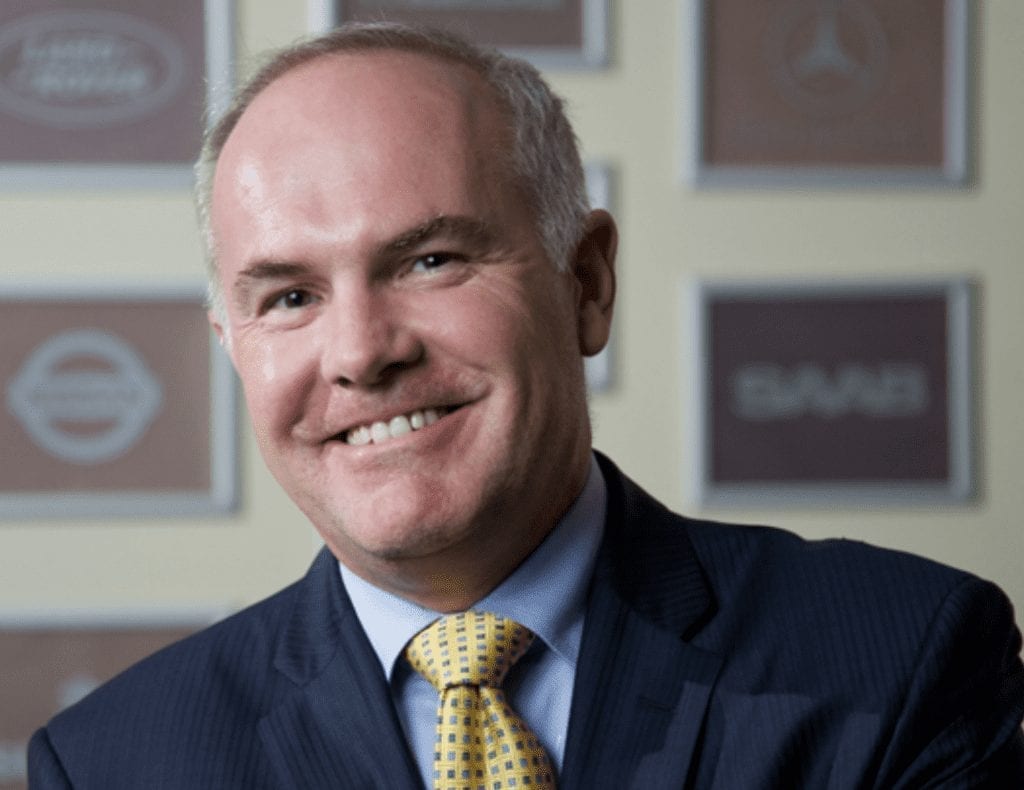 Yet, with new vehicle demand still tempered and supply shortages expected at least through a good part of 2021, Adams says that dealers, "need to be prepared for the shortage of new cars going into next year."
Market shift
He also feels that despite overall sales declines in 2020, the fact that in many cases, light truck demand has declined less than passenger car sales this year and in some cases has seen increases over Q3 2019, demonstrate that "the continued strength in this segment shows where the whole market has shifted towards. In September, the breakdown was 80 plus percent for light trucks and SUVs versus passenger cars and I think this trend will continue."
As a result, Adams says that "automakers that have strong product in those niches (light trucks and SUVs) are probably going to be more successful than those that have their product mixed more skewed toward passenger cars."