This might be the only dealership in Canada to have survived two pandemics – the 1918 Spanish Flu and COVID-19.
While some dealerships boast about being in business for decades, very few can claim a history that spans more than a century. Maclin Ford, located in Calgary, Alberta is the exception to this rule. Established in 1917, this store is celebrating their 103rd anniversary this year.
While the original building is long gone, and the store location changed twice since 1917, the Maclin name has been part of Calgary's landscape since the original dealership was built more than 103 years ago.
According to the history section of Maclin Ford's website, back in 1917 "Ernest Arlington McCullough, originally from Ontario, was the top Ford salesman in Canada; so the Ford Motor Company offered Ernest the chance to have his own dealership."
The website further explains that the "doors were opened on August 8, 1917 at Maclin Motors, originally located at the corner of 15th Avenue and 1st Street. The name came from McCullough's partnership with T.W.Lines – it was a combination of the first part of their last names."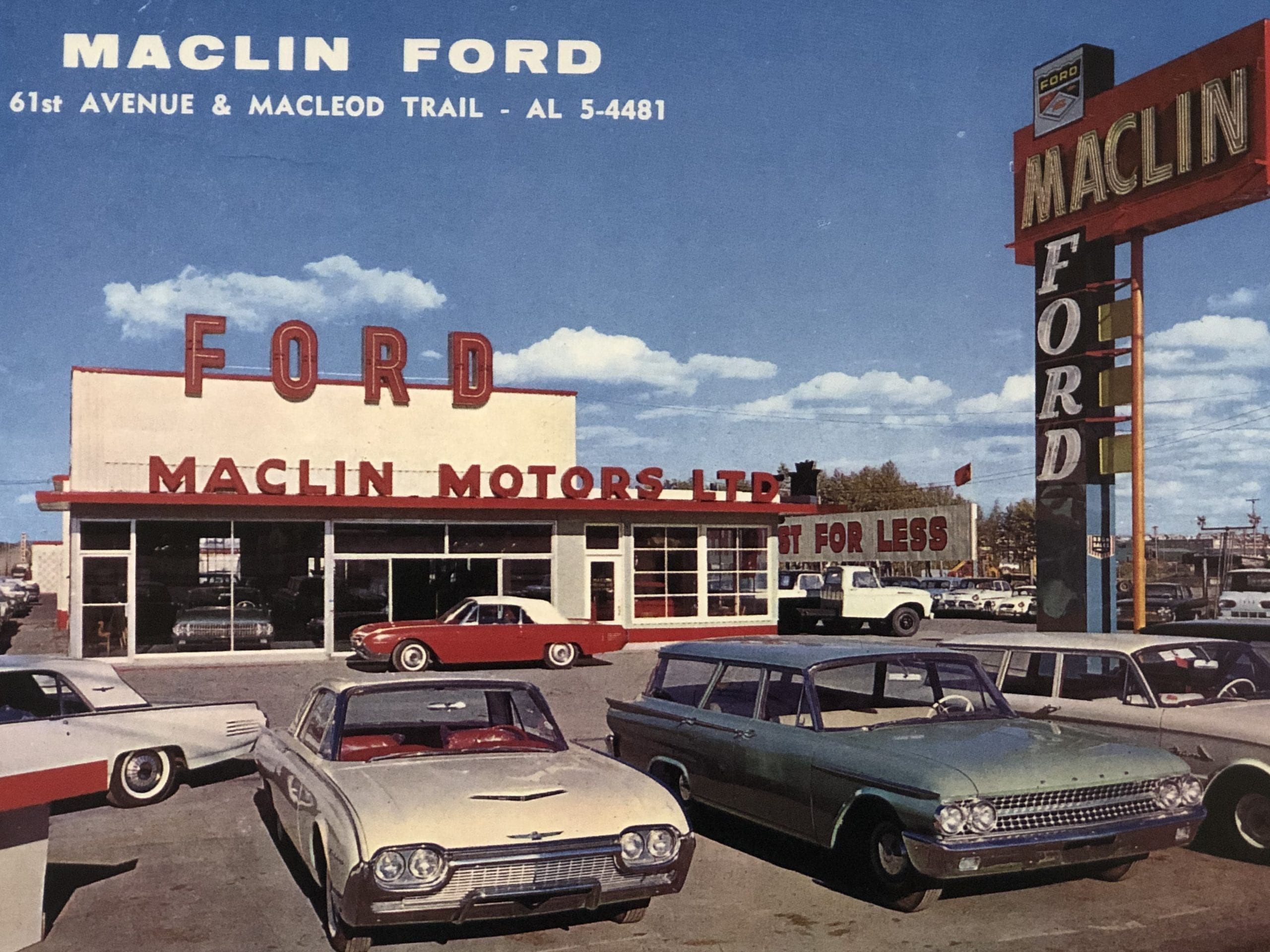 Decades later, the dealership moved to a new location on Macleod Trail in Calgary, and roughly 29 years ago, they moved yet again to their current location on Glendeer Circle.
Celebrating a century
Three years ago Ford of Canada recognized Maclin on the store's 100th anniversary. Trevor Carson, General Manager, Maclin Ford says he has a "ton of photos" of the dealership from the many decades Maclin has been in business. "I have everything from Model Ts right through till today. We also have a huge picture library spread throughout the dealership on all the walls. As you walk through our dealership you can see pictures from different eras."
Although there are currently no antiques or Model Ts on the property or in the dealership, Carson owns precious memorabilia that tells the story of a business with a celebrated past. "About two months ago," he says, "I actually had a client bring me in a receipt that she had from her grandmother's car. The receipt was dated July 29, 1947, and it was made out to Mrs. E.J. Emerson who bought a Ford sedan back then for $1,000."
How does a dealership stay in business for over a century? "I think it's just consistently good customer service," Carson explains. "The McCulloughs built their entire success on customer service. I've never seen anything from them advertising that they were the 'number one selling dealer,' or anything along those line. The business was built more on community and just great customer service."
Coping with COVID
While the square footage of the original 1917 store is no longer known, the modern-day Maclin Ford dealership boasts over 55,000 square feet with 72 employees.

While there's no way to know how the original store weathered the first pandemic in 1918, it's clear that Maclin has done well during the 2020 COVID outbreak. "I think my staff has a very resilient mindset, in that they wanted to be here to service our customers," Carson explains. "So very quickly, we made all the appropriate changes that we needed in order to ensure that we were going to provide a safe environment, and be able to stay open."
On the sales side, what allowed Maclin to thrive during the pandemic are the processes the dealership already had in place prior to the outbreak. "With our sales team, over the last year or two, we had been gradually shifting to more of an online selling process," Carson says. "When COVID hit we converted our entire sales team to online, doing at-home test drives. I have to admit, this showed us that there is another level above where we were, where we could provide [even better] customer service."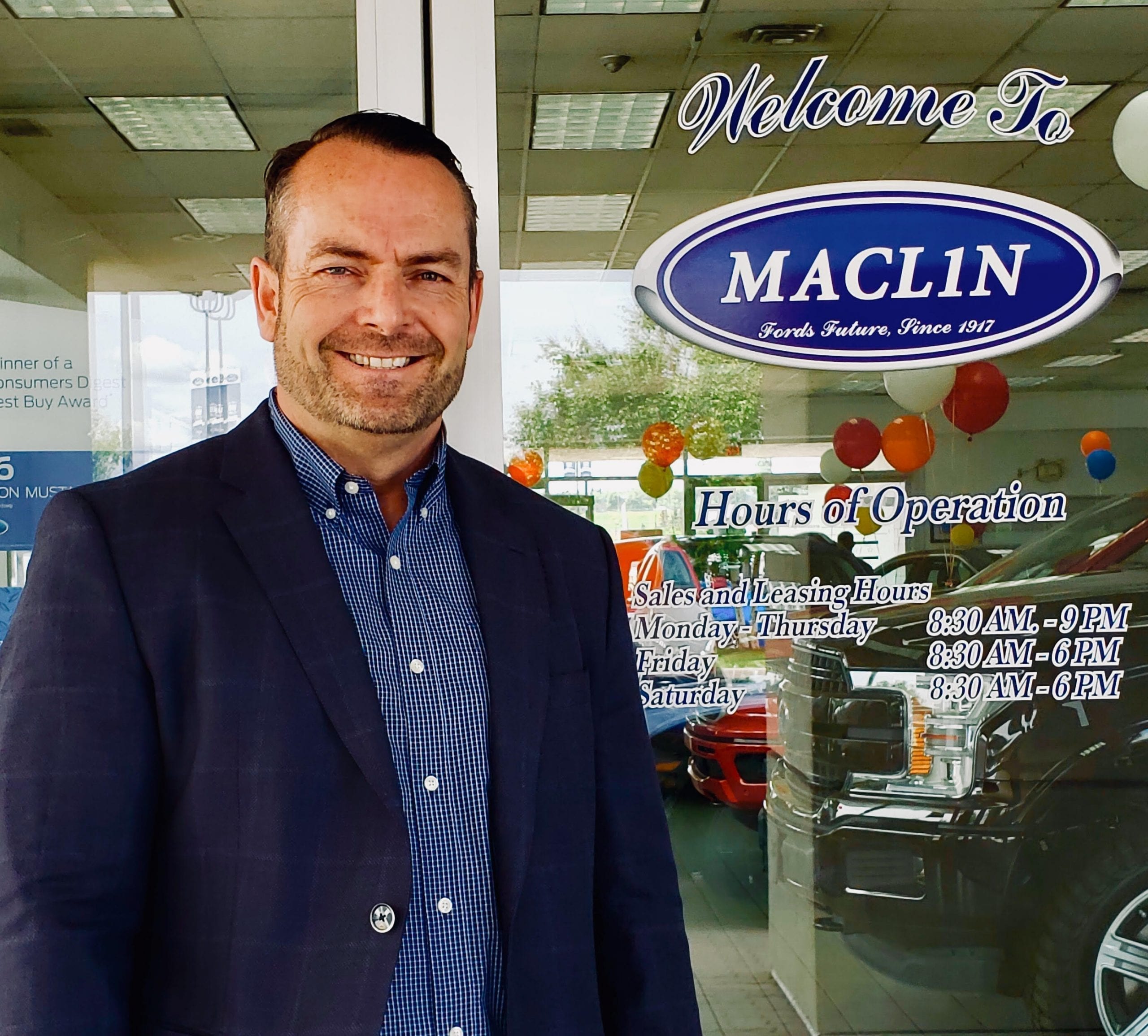 Carson says that even after there's a vaccine and things are back to the "new normal," he and his staff are likely going to adopt some of the new ways of doing business, even though doing so will no longer be necessary. "We realized that to really make our customers happy, there is going to be a heightened level of customer service beyond what we used to do," he explains.
Maclin's approach to online sales allowed the dealership to outpace their competition during the pandemic. "We were well prepared, and we were first to market," Carson adds. "Within 30 days [all the other dealers] were advertising at-home test drives and online sales. But we were definitely the first, because I had other dealers calling me to ask who we use to do our online credit applications or online paperwork, and so on."
Layoffs and cutbacks
While Maclin did have to lay off staff initially when the pandemic hit, it didn't take long for the store to hire everyone back, and then some. "We ended up laying off about 45% of our staff," Carson admits. "But within two to three weeks, we had brought back about half of those people. And as of today, we have about five extra hires in the building, over what we had pre COVID."
In fact, Maclin's June, July and August sales set records for the store. "I think we saw a little bit of pent-up business, but we're the only Ford store in Calgary whose year-over-year new car sales are up from 2019," Carson adds.
Future growth
While Carson admits that his store is currently bulging at the seams with personnel and that a larger facility would be nice, he has no plans to move again or add extra square footage to the existing Maclin store.
That said, he is determined to grow his business and to continue to offer the quality service that Maclin has become known for since the business was started over a century ago.
"We are not the number one Ford store in the city by volume," he admits. "There are a couple others ahead of us. But I probably won't take my foot off the throttle until we are number one."