As part of its Regional Gathering, which took place on May 11 and 12 in Mont-Tremblant, the Fix Network took advantage of the closing gala evening to highlight the anniversaries of its franchisees.
The regional meeting of the Fix Network of Canada franchisees for Quebec brought together 375 people representing the Fix Auto and ProColor Collision, Service Auto Speedy and Novus Glass franchisees.
At the end of the reunion, the Fix Network thanked several shops for their loyalty over the years. Recognition plaques were offered to franchisees who had been with the network from 5 to 30 years.
5 years
Fix Auto Grand Beauport
Fix Auto Charlesbourg Sud
Fix Auto Rivière-du-Loup
Fix Auto RDP
ProColor Saint-Clet
ProColor Iberville
ProColor Victoriaville
ProColor St-Georges
ProColor Deux-Montagnes
ProColor Dorval
ProColor Quyon
ProColor Chicoutimi Nord
ProColor Repentigny 640-40
ProColor Rivière-des-Prairies
ProColor Saint-Lazare
ProColor Terrebonne Est
ProColor Laurier-Station
ProColor Terrebonne Nord
Novus Glass Coaticook
Novus Glass Sherbrooke-Est
Novus Glass Sherbrooke Mi-Vallon
Novus Glass Ste-Agathe
Novus Glass Blainville
Novus Glass Décarie
Novus Glass Rosemont
Novus Glass L'Ancienne-Lorette
Novus Glass Cap-de-la-Madeleine
Novus Glass Lachine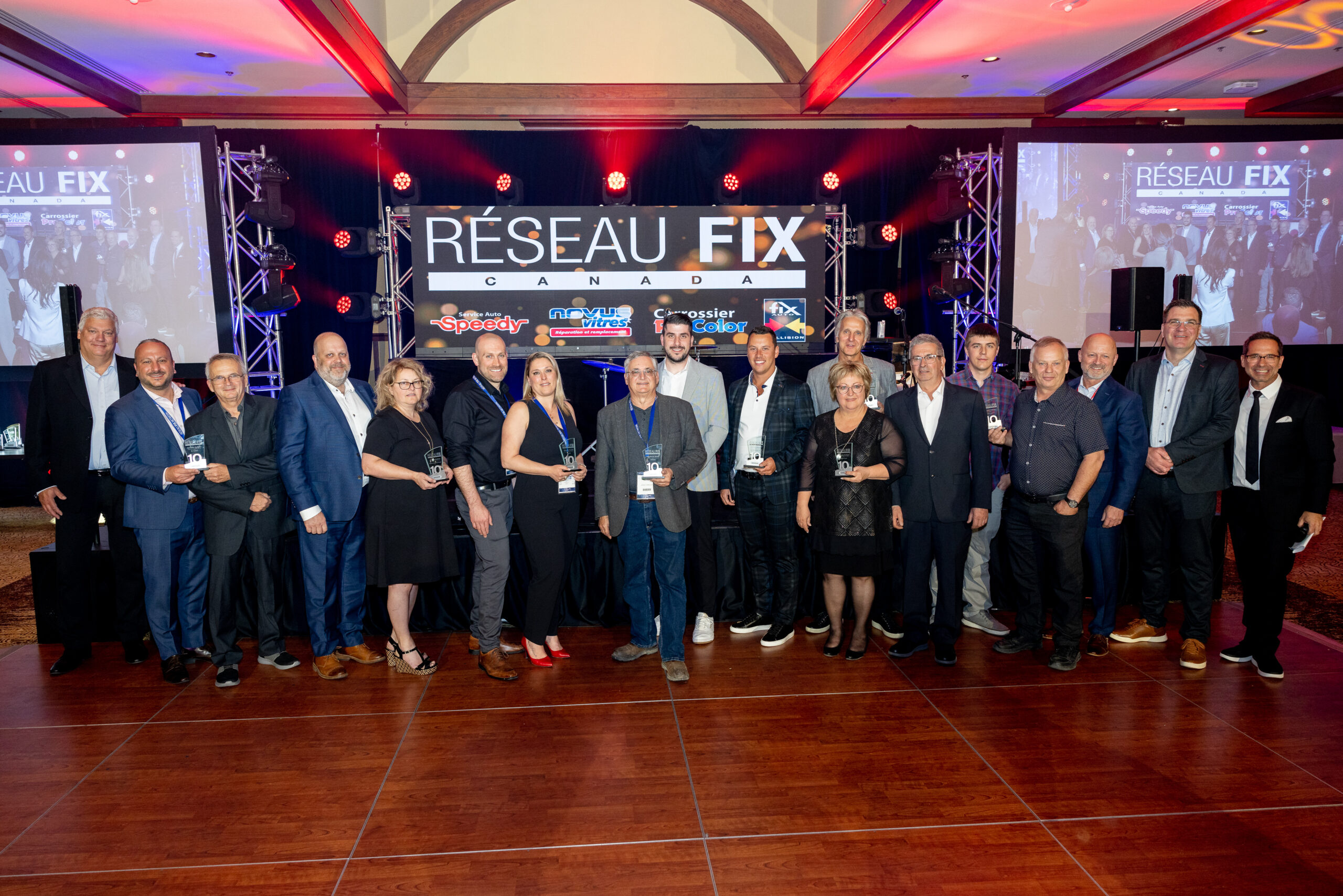 10 years
Fix Auto Dorval
Fix Auto Châteauguay
Fix Auto St-Rémi
ProColor Ancienne-Lorette
ProColor Lachute
ProColor Chibougamau
ProColor Val-Morin / Val-David
ProColor Marché Central
ProColor Frontenac
ProColor St-Hubert
ProColor Laval Ouest
ProColor Drummondville Centre
ProColor Mont-Laurier
ProColor Napierville
ProColor Rigaud
ProColor St-Ambroise-de-Kildare
ProColor Val-D'Or
Service Auto Speedy Kirkland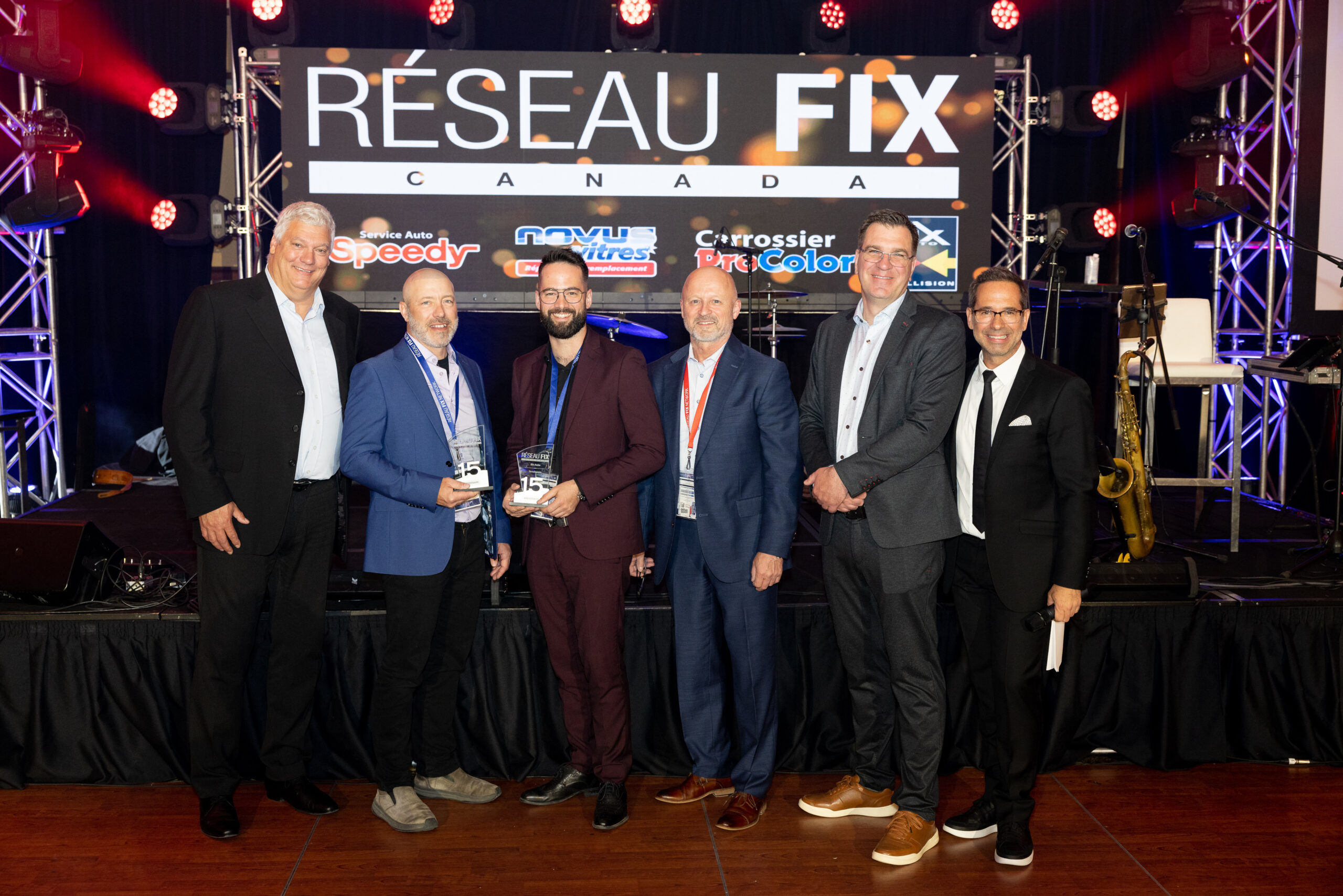 15 years
Fix Auto Cartierville
Fix Auto Laval Ouest
Fix Auto Repentigny
Fix Auto Magog
Fix Auto Montréal-Nord
Fix Auto Terrebonne
ProColor Cowansville
ProColor La Macaza
ProColor Portneuf
ProColor Rosemont
ProColor St-Rémi
ProColor Taschereau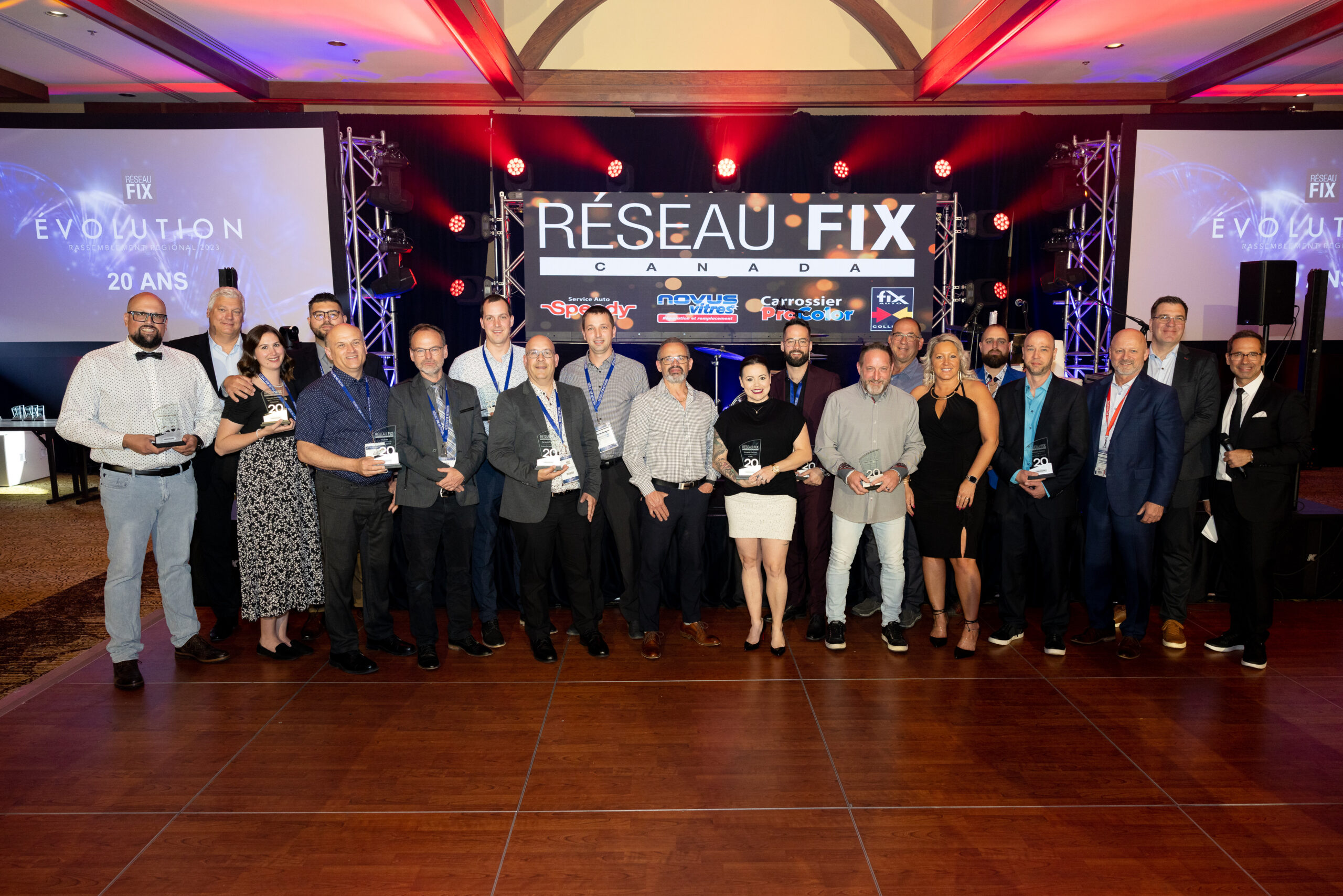 20 years
Fix Auto Gatineau Centre
Fix Auto St-Apollinaire
Fix Auto St-Georges-de-Beauce
Fix Auto St-Léonard
ProColor Arvida
ProColor Boucherville
ProColor Cabano / Dégelis
ProColor Cap-de-la-Madeleine
ProColor Charlesbourg
ProColor Mont-Royal
ProColor Pont-Rouge / Neuville
ProColor Rivière-du-Loup Ouest
ProColor St-Eustache
ProColor Valleyfield
ProColor La Baie
ProColor Hébertville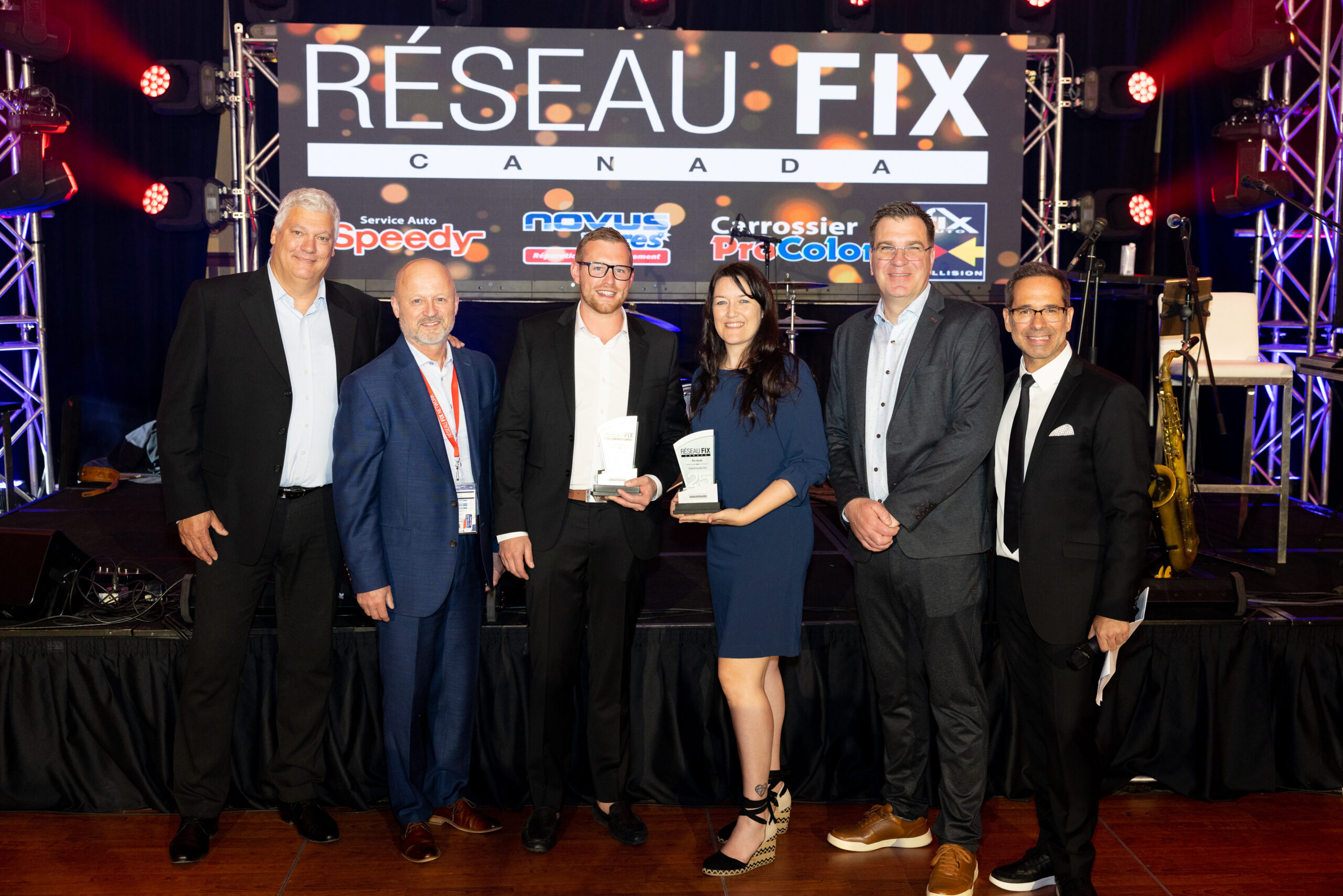 25 years
Fix Auto Alma
Fix Auto Charlesbourg
Fix Auto Sherbrooke-Est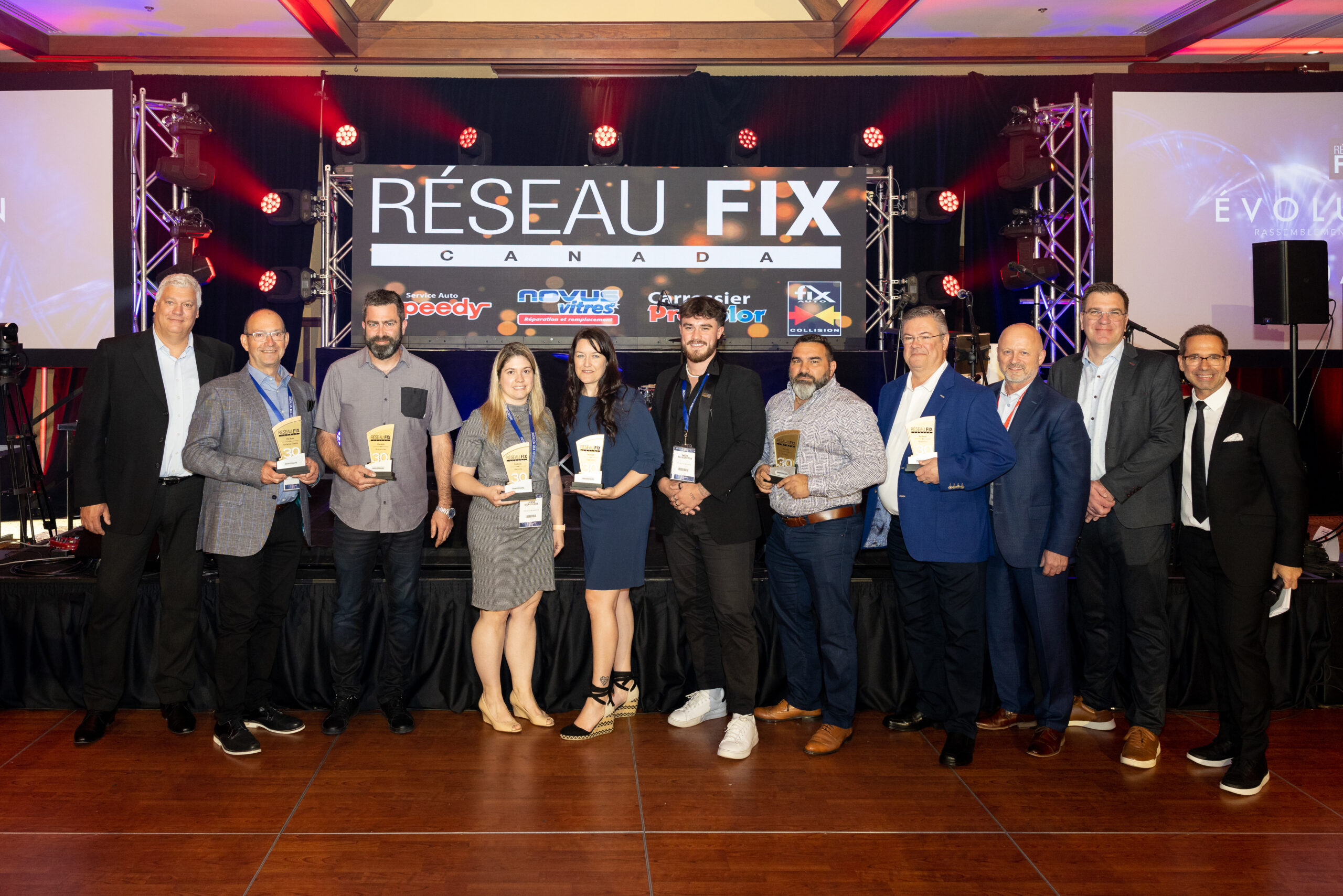 30 years
Fix Auto Ancienne-Lorette
Fix Auto Blainville
Fix Auto Charny
Fix Auto Coaticook
Fix Auto Décarie
Fix Auto Rosemont
Fix Auto St-Hyacinthe