More classic vehicles are getting more aftermarket support, but some challenges do remain.
When you're restoring and upgrading a classic car or truck, parts availability often has an entirely different meaning. The age of the vehicle and how popular it is in the marketplace, often will determine the number of new replacement parts available. With that said, the classic car market is, like anything else—fluid—it is constantly changing. We've seen this as new generations of enthusiasts gravitate to the cars they lusted after when growing up. At Original Parts Group, which supplies performance and restoration parts for classic General Motors Vehicles, Sourcing and Purchasing Manager Wes Nielsen explains that as times have changed, so have OPG's product lines.
Catering to new models
The company started out providing reproduction parts for 1964-72 Chevrolet Chevelles and while these remain a staple of the company's business, OPG has seen growth and interest in different vehicles, particularly 1978-87 A and G-body vehicles like the Buick Regal, Chevrolet Malibu, Oldsmobile Cutlass and Pontiac Grand Prix. And recently, the company added a parts catalogue for the 1960s Chevrolet Corvair—North America's answer to the VW Type 1 (Beetle). A lot of this, says Nielsen is driven by access and affordability of these vehicles, along with growing interest, which in turn has provided a stronger business case for companies like OPG to introduce new restoration and performance parts to support them.
At Uniplus Network in Montreal, Quebec, which supplies parts for antique and classic cars, co-founder Luc Champagne notes that while popular American classics like 1960s Ford Mustangs, early 1970s Plymouth 'Cudas and Dodge Challengers, and muscle-era Corvettes, still have high levels of request for reproduction parts, he's seen a significant increase in demand for restoration parts for classic pickup trucks. "We've seen a lot of requests for items like fenders and pick-up box components. It's a trend we see continuing to grow over the next few years and could overtake the popularity of muscle cars," says Champagne.
Although part of this is a result of the affordability and availability of vehicles, it's also due to changing demographics and buyer tastes. For example, insurers like Hagerty, which provide policies for classic vehicles, have seen a big uptick in demand for vintage pickups and SUVs, driven by interest from Generation X and Millennial enthusiasts, with certain models, including first-generation Ford Broncos and Chevy Blazers zooming in popularity over the last decade. Today, we're also seeing growing interest in newer 1970s and 1980s versions of these vehicles, and their pickup counterparts, which is driving up demand for replacement parts.
3D Printing parts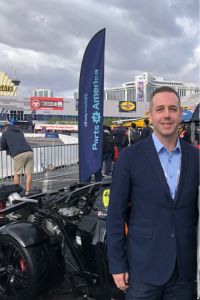 Ryan Baltjes, Head of Parts and Accessories for eBay in Canada, notes that he's seen a big uptick in people looking to source parts for the 1980s and 1990s vehicles. In many cases, they aren't supported in the same way as older classics are from a reproduction standpoint, though the advent of technologies such as 3D printing is now enabling the recreation of parts that have been obsolete for 20-30 years, including the plastic exterior and interior trim pieces for these vehicles that in original form, have become virtually impossible to find.
With over 40 million listings, eBay is a great resource for obtaining New Old Stock (NOS) and used and new reproduction parts for vehicles. And as Baltjes notes, today, it has added features to make sourcing the right parts a more efficient and seamless process. "We go through a lot of checks and balances to help buyers ensure the part they are purchasing fits the vehicle. But if there is an issue with it, we have an eBay money-back guarantee policy," explains Baltjes. He acknowledges that it is important to have this, due to the fact, that enthusiasts and professionals often spend a great deal of time, effort and money in searching for the right parts for classic vehicle projects. By working with a resource like eBay, they have protection should something not go according to plan.
More support, ease of delivery
As interest in classic cars continues to grow, along with the number of businesses that cater to this market, the future at present looks bright for the industry. Cars that were once considered obscure or orphaned, are now gaining in popularity—examples include full-size American cars from the 1960s and 1970s, personal luxury coupes, Japanese cars from the 1970s and 1980s, as well as later-model European sports and GT cars. As a result, we are starting to see more replacement parts become available. In the U.S., reproduction parts are often just a click or phone call away, and modern delivery options mean they can arrive at your door just a few days after placing an order.
For Canadians, the situation is a little more complicated. With many reproduction parts businesses being based in the U.S. or overseas, such as in Europe, there is an added cost due to tariffs, and shipping, which in some cases, can add 25% or more to the cost of the part. In some cases, large parts, like replacement floorplans, hoods, decklids and doors, as well as engines and rear ends, cannot be shipped by the vendor outside the U.S. or Europe, meaning added cost and complication for Canadian enthusiasts looking to get their hands on these components. And, if the part turns out to be the incorrect item or defective, there's often very little that can be done to return or exchange it.
That's where Canadian-based companies like Uniplus Network can really make a difference. Not only do they have the knowledge and expertise to help customers (including restoration shops) know exactly what part is required for a particular vehicle, including trim level and options, but they can also help save time and money when it comes to shipping because they do it on a regular basis. As a result, they can pass on those economies of scale to their customers. Plus, if a part turns out to be defective or incorrect, they are often able to assist in returns and exchanges. In the overall scheme of things, that is a huge benefit, whether you're an enthusiast restoring a classic at home, or a professional restoration shop with multiple projects at any one time.