Solid strategies for maintaining throughput during an era of parts shortages.
Even before the COVID-19 pandemic, progressive collision repairers were reviewing their existing business models and looking for ways to improve efficiency and profitability. A key one was assessing which parts on a vehicle could be repaired instead of replaced. Since then, the issue has become even more critical, due to COVID-19 pandemic-induced supply chain disruptions, which continue to hamper the ability of repairers to obtain the right parts for the right vehicle at the right time.
Kelly Roberts, Performance Engineer for BETAG North America, which specializes in providing advanced panel and part repair solutions for collision shops, notes that during his career, he's seen instances where panels that were perfectly repairable were replaced and the reason why, often comes down to skill deficiency among technicians in the shop. That's why the importance of technician proficiency cannot be stressed enough, especially in today's environment where replacement parts shortages tend to be the norm, rather than the exception.
The technology factor
Technology is also a big part of the equation. With OEMs being continuously pushed to produce lighter; safer and more fuel-efficient vehicles, there have been significant changes in the way that parts are designed and engineered, including body panels and other exterior components such as door mirrors and bumper covers. Roberts notes that the increased use of adhesives and thinner panel design and construction has changed the way that repairs can be performed, which means that combined with the right equipment, consistent, comprehensive training is essential for doing the work properly. 
At CARSTAR, Bill Davidge explains that today, many collision centres are also having to contend with a shortage of skilled technicians as well as a shortage of parts, which can impact their ability to perform repairs. This can create a very significant dilemma. For example, if a shop lacks skilled technicians, it can be tempting to push the work on those with less experience. "When shops do this," states Davidge, "they then have to decide if it is worth more to have their experienced techs take time to train their newer techs or have them continue to fix cars to maintain repair volumes." The situation is a particularly difficult one—since it puts shop owners and managers in a tough position. "They know they need to develop the new technicians, but they can't slow their business down, especially in a time with an overwhelming backlog of scheduled customers," says Davidge. Another issue is that when a collision centre does find a skilled, experienced technician, they can often be used to doing things a certain way, making it harder to train them on new procedures.
One way this can be helped is by collision centres and networks partnering with vendors, who can host on-site training sessions. "Technicians should take advantage of the free training sessions that vendors provide," explains Davidge, since these hands-on type sessions can enable technicians to significantly improve their skill level in just a few hours. 
Increased training enrollment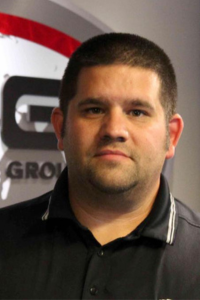 Mike Croker, Director of Product Management for Chief Collision Technology, notes that with more shops recognizing the benefits of a repair-first strategy, the number of technicians enrolling in training programs is increasing, especially those that offer hands-on repair learning. Topics such as metal finishing, nitrogen plastic welding and glue pulling are proving more and more popular as shops continue to grapple with parts shortages and delays.
Besides the parts issues, length of rental (LOR) continues to be a challenge for many shops and insurers, but perhaps an even more noteworthy trend is the rise in salvage values, driven by demand and to a lesser extent monetary inflation. 
This increasing emphasis on repairing vehicles and existing parts as much as possible has also seen demand for equipment such as dent repair stations and nitrogen plastic welders grow significantly. Croker notes there has been a particular uptick in smaller, cosmetic repairs since it doesn't take long for a collision centre to pay for the cost of one of these repair stations. "They aren't that expensive, and the equipment can pay for itself after three or four $5,000 jobs," explains Croker. "This is work that previously might have been held up on parts but can now be repaired via dent or glue pulling or nitrogen plastic welding." 
At the end of the day, that represents a big difference, not only for the shop but also for the insurer and the customer.